Resolving the Crisis of Fractured Organizations
Resolving the Crisis of Fractured Organizations
One of the key success factors for driving process improvement starts with cross-functional collaboration and alignment within an organization.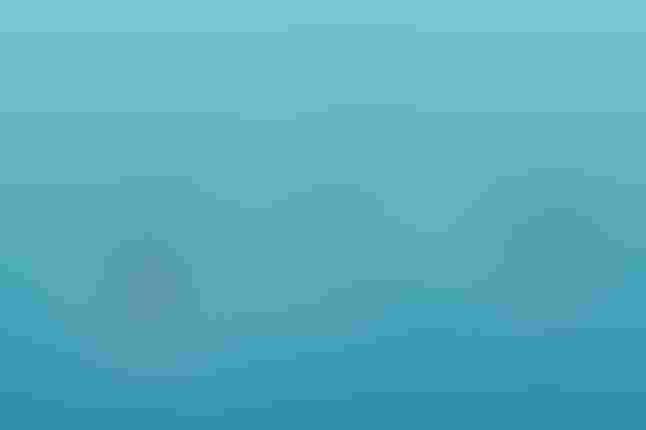 Feodora Chiosea via Alamy Stock
Business process fragmentation occurs when critical processes aren't managed as an integrated, end-to-end system.
Frequently, key steps along the process journey may require human intervention, may traverse different IT systems or may have simply been poorly designed or designed in a siloed nature.
Additionally, processes may not be automated, may be overly complex or just not user friendly, and each of these inefficiencies adds time, cost and potentially errors to the process.
While often necessary, mending a fractured organization through cross-functional collaboration and alignment efforts is not without its challenges.
Spotting Signs of Fracture
Carol May, head of agile practice at Altimetrik, explains one indication of a fractured business process is when meeting client expectations becomes increasingly difficult, and the business team must review its processes to identify root causes and develop solutions.
"Most common business fractures include unclear objectives, silos and miscommunication, lack of transparency, poor employee engagement, and excessive bureaucracy," she explains.She points out uncertain objectives will prevent the organization from having a clear sense of purpose or direction.
"It also makes it exceedingly challenging to evaluate performance because there are no established goals and objectives," May says. "Setting precise, measurable objectives that are consistent with the organization's vision will facilitate effective collaboration." 
Frank Palermo, executive vice president and head of technology, media and telecommunications, Americas at Virtusa, says when processes span business units, locations or subsidiaries there is a lack of consistency and standardization.
"Organizational resistance to change can also impede standardization when employees may resist adopting new technologies, methodologies, or process improvements," he adds.
He says the best way to discover these inefficiencies is to do a process journey mapping to understand the business process flow and steps.
"There are many commercial process discovery tools that can automate this, but it can also be accomplished through manual inspection," Palermo says.
Breaking Down Silos with Communications Platforms
May cautions siloed thought and departmental miscommunication can also lead to fractured business processes.
Without good communication and collaboration, teams struggle to coordinate and share information, and undocumented procedures cause confusion and inefficiency.
"To combat this, businesses should promote teamwork, open communication, and frequent cross team meetings to align objectives and share information," she says.
Palermo says collaboration tools such as Microsoft Teams, Slack, Google Workspace and Zoom all provide capabilities to combine chat, video conferencing, file sharing, and project management features.
This helps facilitate real-time communication and collaboration and formulate a strong foundation for organizations to work cohesively across geographies and location.
"It's also vital for today's distributed, hybrid workforce where employees may be working in office locations but also remotely from home," he adds.
Atif Zaim, national managing partner at KPMG, explains IT and technology teams can also help leaders to understand what upskilling and training is required for the workforce to take advantage of emerging technologies.
"For example, many leaders are embracing AI to drive efficiencies for their business and help workers do their jobs more effectively," he says.
He points out organizations that were considered early adopters are already seeing the benefits from weaving AI into their systems, processes, and culture -- and providing their teams with the training needed to do so effectively and responsibly.
The Role of the CEO and IT Teams
Zaim says the CEO's role is critical in setting the agenda and driving an overall culture of collaboration and cross-functional strategy and integration.
"Individual teams that don't look at the big picture and focus on innovating for specific outcomes that benefit them alone can add incremental value," he says. "However, our research shows such siloed efforts are unlikely to yield the type of game changing transformation needed for sustainable, competitive advantage."
May says IT professionals should collaborate with stakeholders and other subject matter experts to understand the business, including requirements and expected outcomes.
"By using entities like steering committee and project development frameworks, IT professionals can steer the organization through the journey of developing target operating modules," she says. "To find gaps and enhance business processes, they must first understand the business and the business drivers."
She adds IT experts can also help discover and execute technological solutions among teams that increase communication, data sharing, and cross-team collaboration.
Deploying Data Analytics, Visualization Tools
May says data analytics and visualization tools play a crucial role in identifying fractures and measuring the success of initiatives.
"Integrating data from different systems and business units creates a unified data repository, enabling a holistic view of operations and facilitating data analysis," she says. "Analyzing performance metrics is another key aspect of leveraging data analytics and visualization tools."
Defining key performance indicators (KPIs) that measure collaboration and alignment helps to identify areas of improvement, and analyzing these metrics allows organizations to monitor progress and make data-driven decisions.
Zaim says reliable data can provide decision-makers with the confidence they need to make critical decisions in times of economic uncertainty.
"In today's environment, companies need to make smart decisions that generate both short and long-term value," he says. "There is no room for mistakes or missteps."
From his perspective, CEOs need to make the best use of capital -- human and financial -- with every decision.
"To do that, they need reliable data to understand the value and risks of each option," he says. "Data can help leaders to establish a performance improvement strategy and specifically identify the areas where greater alignment or efficiencies could be realized."
What to Read Next:
Preparing for the Worst: Essential IT Crisis Preparation Steps
3 Reasons Prescriptive Onboarding for Tech Talent Is Successful
A Security Culture: Top Priorities for CISOs and their Teams
Never Miss a Beat: Get a snapshot of the issues affecting the IT industry straight to your inbox.
You May Also Like
---