Retailers Catch Up with Technology Investments
Retailers Catch Up with Technology Investments
Retailers will invest more heavily in IT technology than other industries do in the coming years. Here's how this industry will leverage technology to take them into the future.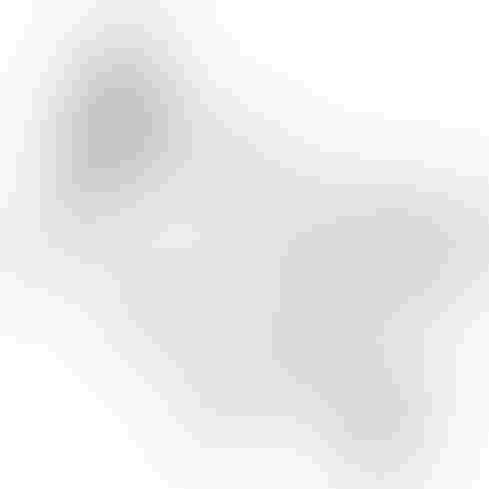 Image: (dimdimich) - AdobeStock
Next week, retailers will converge on New York City for the National Retail Federation Big Show. But in spite of years of talk about a "retail apocalypse" in which brick-and-mortar stores were driven out of business by digital native competitors, a lackluster recovery from a major recession in 2008, the impact of mobile phone-wielding customers, and the more recent news about retail icon Sears being on the brink of collapse, there's a lot of positive buzz in the retail industry this year.
"Finally in 2018 we've proven that there wasn't really a retail apocalypse," said Robert Hetu, VP analyst at Gartner. "Sears wasn't the latest victim of the retail apocalypse. Sears was a victim of Sears."
Research firm Gartner said that in the past retailers have been laggards in terms of appetite for change, digital maturity, and technology change. But these companies are making up for lost time. Retail surpasses most other industries in terms of IT spend now, according to a Gartner statement on the industry released in October 2019.
Just about every brick-and-mortar retail brand now has an ecommerce presence, too. Their online experience and fulfillment may not be perfect, but after years of either ignoring or chasing the digital natives disrupting the industry, they have hit near parity. You can order online from just about every retail brand.
As the playing field is leveled, retailers across the board are looking at investments in both foundational and experimental technologies to take their companies into the future, competing against an array of new market entries, providing sales and fulfillment across multiple channels, automating some tasks to cut costs, and ingesting and analyzing customer data to understand them and build better relationships.
For instance, retailers have invested in programs that provide customers with greater convenience, such as apps that let them select and order their groceries electronically and then pick up the completed order at the store. That's more labor intensive for the stores, so some of the biggest retailers are looking at other ways to save on costs, including inventory-counting robots and robot cash counters.  
Retailers are also continuing their ongoing effort to integrate all the silos of information -- about customers and about inventory.  For instance, retailers built separate systems and processes based their sales "channels" of physical stores, online stores, and through social media. Each channel created separate repositories of data about customers. But now these organizations want to integrate all that data to get a single "360 degree" view of the customer.
"You  might buy something online to pick up at the store, but it's not quite what you wanted, so instead of dealing with the store you might call into the call center," said Brian Kilcourse, managing partner at RSR Research. "This creates a need for retailers to be able to see your 'path to purchase' from anywhere within the enterprise."
This IT spending doesn't generate the same kind of excitement as robots and apps do, but it's a huge priority for retail organizations.
"Data integration from multiple channels is improving," Hetu said. "It's still a problem, but we have a much more aligned experience at this point. The bigger retailers have crossed that bridge."
Similarly, retailers face the challenge of providing a real-time view of inventory across all those sales channels. It may seem simple to customers -- just tell me if you have it or not. But it's quite a feat to integrate store inventory with online inventory to provide accurate numbers in real time.
Big retailers continue to invest in capabilities for the future. For instance, Target last year announced plans to acquire Shipt, a same-day delivery company. Walmart has invested in its mobile app as an ordering and payment solution that also provides the retailer, which has never had a "loyalty" program, with loyalty-program type data. Sephora has created an app that lets customers try on a makeup look before setting foot in a store.
Physical store retailers are experimenting with ways to gather data from customers in the store beyond transactions. For instance, proximity sensors could communicate with customer mobile phones to track customer movement through the store. Kroger last year announced plans for "shelf-edge technology" such as digital signs that could change pricing across the store in an instant, potentially undercutting a competitor's promotion. It could also be used to deliver other kinds of information, such as nutrition labels.
In terms of data, the Facebook data leak issues of 2018 may be causing consumers to hesitate before they share with any company, including retailers. Hetu says that Gartner advises all its clients, including retailers, to follow the European Union's GDPR (General Data Protection Regulation) rules for consumer data privacy.
"It's a good way to help build that trust," Hetu said. "Trust is the foundation of the relationship, and the relationship builds loyalty. Trust is going to be a huge thing."
Never Miss a Beat: Get a snapshot of the issues affecting the IT industry straight to your inbox.
You May Also Like
---