Review: NeoOffice -- The Best Mac Office Suite Money Can't Buy
Review: NeoOffice -- The Best Mac Office Suite Money Can't Buy
If you're a Mac user who doesn't want to spend a lot -- or any -- money on an office suite, you may want to give NeoOffice a try. Microsoft Office has reigned for years as the dominant suite of applications for business and personal use, all for a $400-plus chunk of change. There have been some attempts at alternatives -- including, in 2001, OpenOffice, a free open-source alternative that captured the essence of Office for PC users -- but not so much for the friends of Steve Jobs.
While OpenOffice can run on Mac OS X, thanks to Apple's X Window System (also known as X11), X-based applications weren't able to keep the polish on the Apple: OpenOffice for the Macintosh lacks the look of the Aqua user interface, doesn't have command-key shortcuts, and has problems supporting Macintosh fonts.
Enter NeoOffice 2.1, a straight conversion of OpenOffice to the Apple platform and the best office suite money can't buy.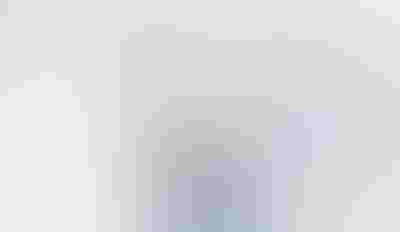 NeoOffice Draw is one of the applications offered in this free office suite for the Mac. (Click image to enlarge.)

NeoOffice is a great substitute for Microsoft Office. In fact, in some ways, it improves on the original. Unlike Microsoft Office, where each application installs its own icon to the dock, NeoOffice presents itself as a single application, from which you can start any of the five modules, Writer (Word); Calc (Excel); Impress (PowerPoint); Base (Access); and a separate drawing tool, Draw.
At first, using NeoOffice after being immersed in Microsoft Office is like trying to communicate with someone in Portuguese when you only speak Spanish -- un poco dificil. However, this minor confusion works itself out quickly. I was able to help the situation somewhat by opting for NeoOffice's "Industrial" look, which you can find under Preferences -->View, for the best blend of Aqua-look with Office-feel.
The suite is filled with nice touches. For example, a "compass" icon in the standard toolbar brings up a separate navigator palette. This navigator, which is much more powerful than Word's Outline view, allows for quick access to all the structural elements of the document, including headings, footnotes, tables, graphics, and embedded objects. NeoOffice also integrates perfectly with the Spotlight search engine for indexing documents.
The interface works intelligently and well. For example, if you're working on a Writer file, hitting command-N for a new document will automatically bring up a new Writer page. The Help document similarly recognizes the program you're currently working on and brings up the Help for that program. (If you want to open a new program, you can find it under the NeoOffice menu.)
And speaking of Help, NeoOffice comes with a comprehensive and comprehensible help system that is based on OpenOffice's. For getting assistance with built-in features, I found it very useful. But for some activities, its OpenOffice roots show through: When I sought help with exporting PDFs, NeoOffice had help text about its built-in PDF export option and about installing fonts into Mac OS X Server, which applies to OpenOffice. However, there's no mention that in NeoOffice you can "print" to a PDF file through the printer dialog, just like any native Mac OS X application.
Writer
NeoOffice Writer looks, feels, and acts like a Mac version of Word in every important way. Word for Macintosh is a little better integrated in terms of look and feel, but not by a whole lot. After a quick test of icons and menus, I'm sold on its its Mac OS X-friendliness. NeoOffice Writer looks, feels, and acts like a Mac version of Word. (Click image to enlarge.)

NeoOffice opened an elaborately formatted Word file I fed to it with little lag and no changes to formatting. I edited and rewrote parts of the Word document in NeoOffice, I saved as in "97/2000/XP" format, and presto: instantly compatible with the empire of Bill.
Writer has a few nice touches. When selecting on a bulleted list, a bulleting toolbar instantly pops up. (This automatic toolbar-switching based on context can be seen in several places in NeoOffice; for example, the spreadsheet application.) Writer is also one of the very few Word challengers that properly supports in-line editorial notes for marking up manuscripts. Change tracking works flawlessly, and documents can be passed between NeoOffice and Word with all change information preserved.
A curious omission is the lack of the Mac's "change dot" that usually appears on the red navigation button whenever you've modified a document, so you know when to save. This is probably a minor bug that will hopefully be fixed in a future release. Also, the "completion" feature is a little too enthusiastic for my liking, which is to say Writer autocompletes words so frequently I find it distracting.
Calc
Calc, the spreadsheet program, competes with Excel on all the basic elements, including mathematical and statistical functions. Calc also handles money matter very nicely -- for example, it can show you how your loan payments and interest rates change over time.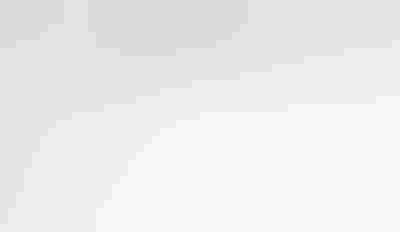 NeoOffice Calc offer good basic spreadsheet functionality, including money management. (Click image to enlarge.)

Calc can also load and save Excel's Visual Basic (VBA) macros but -- and this is an important but -- while you can run and edit the imported macros, you can't save them back into Excel format. Calc imports VBA and converts it into NeoOffice Basic, which you can then edit and save into a Calc document along with the read-only VBA. Exporting back into Excel format preserves the original VBA with a warning that you'll lose your edits. If you only need to run spreadsheets with VBA macros or don't need to share macros with Excel colleagues, you may be just fine, so whether this matters to you depends on how much you share your spreadsheets. VBA support is a work in progress, so it's likely this limitation will be lifted. NeoOffice also allows macros to be written in Python and JavaScript.
Importantly, scripting for macros in VBA on the Macintosh will no longer be supported by Microsoft in Office 2008. For Mac users who use Microsoft and who have successful integrated into a Windows environment, NeoOffice might end up providing better support than Microsoft's own offering.
Impress
Impress, the alternative to both Powerpoint and Keynote, is in some ways easier to use than either, with its accessible menus and a good selection of slide layouts.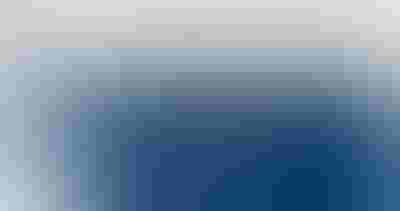 NeoOffice Impress is in some ways easier to use than either Powerpoint or Keynote. (Click image to enlarge.)

Impress provides the different views (Normal, Outline, Slide Sorter, etc.) in a small bar across the top of the main window, just under the toolbars. This is much friendlier than Powerpoint's view icons located in the bottom left corner, and more recognizable than Keynote's pull-down View menu.
Impress changes the default toolbars depending on the view, which is helpful. But bizarrely, it takes away the "new slide" option, so unless you're in Normal view, there is no obvious way to create a slide, which is ridiculously unhelpful. Yes, as with all open source software, I can reconfigure all of this, but if Powerpoint and Keynote don't remove the "new slide" button in slide sorter mode, neither should NeoOffice.
Other problems: The slide show loads slowly, and the slide pane to the left is annoyingly large: it displays only four slides at a time (I can't tell if it's configurable), whereas Keynote's manages to hold 12 slides. And Impress has a scant five themes (and they're ugly) to Keynote's sleek 27. This may increase if others contribute to this part of the project.
Base
The database application, Base, offers access to file databases (including spreadsheets) as well as support for Oracle, MySQL, and, more generally, JDBC/ODBC.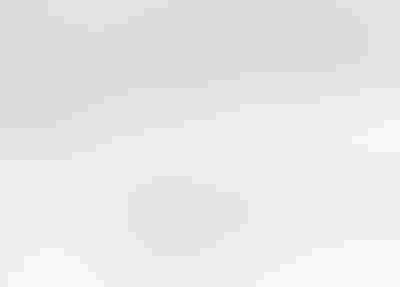 NeoOffice Base offers support for several database formats. (Click image to enlarge.)

I had mixed results: On the plus side, after downloading the JDBC connector for MySQL and telling NeoOffice where to find it, I was easily able to establish a connection to a MySQL database (actually, a MythTV server) and generate a report of recorded programs. Good stuff.
On the minus side, I created a DVD database, based on one of the many "personal" example database templates on hand. Frustratingly, and for no apparent reason, it automatically changed the dates on me. My DVD collection will have to wait for a better application.
Draw
NeoOffice comes with a drawing component, Draw, which works well. You can use it to develop flow charts and give 2-D graphics a 3-D effect.
I found the process of selecting colors fiddly, however, and not very intuitive. Non-artistic types will be satisfied its ease of use, though professional graphics designers will find it wanting.
Conclusions
NeoOffice has attracted complaints in the past that it is slow and unstable, and that it could be sleeker-looking. The 2.1 release has addressed a lot of this criticism, though there's still room for improvement. My scroll bar seems to stagger, delay, and jump back when I use the two-finger scroll. I know I must frequently check for patches. And if you rely heavily on document templates, converting to NeoOffice may be more challenging as you may experience discontinuity between documents.
Yet NeoOffice does what Microsoft's Office suite does, with only a few hitches that will no doubt smooth themselves over as the project advances. I plan to keep using NeoOffice for its simplicity, flexibility, and power.
If you own a Macintosh, NeoOffice is free, so you have nothing to lose. Yes, it's free. Best of all, it's free. Not only that, it's also free. Did I mention free? If you just purchased a Macintosh, you might want to try NeoOffice before buying the expensive Microsoft Office. You may find yourself happy with the product and with $400 to spend on other stuff.
Just in time for the iPhone, too.
Never Miss a Beat: Get a snapshot of the issues affecting the IT industry straight to your inbox.
You May Also Like
---