RFID Can Put Social Media On Autopilot
RFID Can Put Social Media On Autopilot
Organizations from Vail Resorts to a small ice cream maker are using radio ID tags to trigger social posts.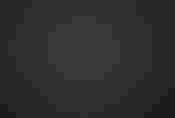 Top 20 Apps For Managing Social Media
(click image for larger view)
Top 20 Apps For Managing Social Media
Organizations from Vail Resorts to an ice cream shop in St. Paul, Minn., are using radio-frequency ID tags to trigger posts to Facebook and other social media sites, prompting RFID specialist Odin Technologies to create a product aimed at making these applications easier.
Vail's social site for skiers, EpicMix, has already gotten a lot of attention from Wired Magazine and Fast Company, as well as InformationWeek editor Chris Murphy's interview with Vail CIO Robert Urwiler on lessons learned from the project.
While Vail is allowing skiers to auto-post their accomplishments to Facebook, Twitter, and the EpicMix website, Izzy's Ice Cream is sending out updates on the flavors available at its sole retail location in St. Paul, Minn.--proving that the technology is not out of reach for even a small business.
Odin Technologies founder CEO Patrick J. Sweeney II said the firm has been working on a number of these integrations on a custom basis, many of them for trade shows and events like the Dew Tour, an extreme sports competition sponsored by Mountain Dew. "The uptake on it has just been incredible," he said.
Now Odin is promoting a software-as-a-service product called Easy Connect specifically for RFID-powered feeds into Facebook. By handling the integration through Odin's service, customers will be able to spare themselves some of the complexities of working with Facebook. For example, when working with promotions for a one-time event where the demand placed on the Facebook APIs ramps up very quickly, "making sure they understood when the event started that we weren't spamming" proved very important, he said. Easy Connect doesn't have Twitter integration yet, but it does support the Chinese social media site Renren. Sweeney said the Renren integration was added in response to a specific customer request--a shoe company that wants to use the RFID integration for an event in Shanghai, where Renren is more relevant than Facebook.
Odin is offering Easy Connect as an adjunct to its core business of software and services to improve the accuracy and reliability of RFID tag readers. The trickiest part of any RFID application, particularly in a consumer context, is getting the radio physics and software configured to ensure the tags are read consistently, the first time, Sweeney said. "The good news is you only have to do that one time--once you get it set up right, it's generally pretty stable."
In interviews, Vail CIO Urwiler and Izzy's Ice Cream co-owner Jeff Sommers said Odin has been an important technology partner, although they created their applications independently of the Easy Connect service. More importantly, they say the automated instant updates made possible with RFID integration have proven valuable to their businesses.
Vail's EpicMix website is a social media experience onto itself, allowing skiers to keep tabs on their friends and track their own performance by metrics like vertical feet skied. Vail uses its RFID-powered electronic ticketing system to gather the information, and users sign up to view the information on the website and optionally cross-post to their social media accounts, as well as sharing on the EpicMix site. Nearly 100,000 guests at Vail and associated resorts in California and Nevada activated EpicMix accounts this past season, generating more than 35 million social impressions and racking up more than 55 billion vertical feet of skiing and snowboarding, according to the company.
"We're enabling all of our guests to be brand advocates," Urwiler said. It works for the same reason many skiers put Vail bumper stickers and window stickers on their cars--because they're proud of their association with the brand--and also because they can accumulate specific bragging rights by earning "digital pins" for conquering specific challenges on the slopes. Sort of like Boy Scout merit badges. When Vail announced the top 5 EpicMix skiers, the man who wound up #1 on the leader board had skied 171 days, racking up over 7 million vertical feet skied and 102 pins.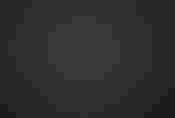 Top 20 Apps For Managing Social Media
(click image for larger view)
Top 20 Apps For Managing Social Media
"We have found some really interesting behavior around the attainment of these digital pins," Urwiler said. "Some are easier to get, and some more difficult, but we've heard a lot of stories about people who skied a little extra to earn the next pin." In the process, guests "get more mileage and the enjoyment" out of the experience, he said. "And the more they talk about it socially--you can't buy that kind of marketing."
Tickets containing RFID chips were issued to about 650,000 guests this winter, out of which more than 100,000 activated their online accounts. Of those, 45% chose to make their profiles public by sharing them with another social media account, collectively generating 275,000 posts to Facebook and Twitter. Vail's estimate that those posts were seen by 35 million people is extrapolated from Facebook's statistic that its members average 130 online friends.
Izzy's Ice Cream can't boast those sorts of numbers, but Sommers said its Facebook page "has gone from a couple of thousand to over 4,500 fans" since it added the RFID-powered feature.
The Flavor Up page on the Izzy's website tells customers exactly what flavors are in the dipping cabinet at its store at any given moment, and posts to the Izzy's Facebook and Twitter pages consist almost entirely of flavor updates--with customer notes of appreciation also showing prominently on the Facebook page.
"You'll never see a vanilla update, because we always have vanilla in the case, but every time Chocolate Dulce de Leche gets changed to Dark Chocolate Zen; that publishes to a Web content management system and also to Facebook and Twitter and everyone who has signed up for email updates. Eventually, we could do texting as well," Sommers said.
Izzy's has just the one retail location, but its ice cream is also in about 25 restaurants and 14 grocery stores in the region, Sommers said. Rather than trying to grow into the next Ben & Jerry's, Izzy's aspires to be a destination--and social flavor updates are one way of making sure customers who drive from miles away to get a taste of their favorite flavor won't be disappointed.
The system is powered by RFID tags embedded in the nameplates that store personnel slide into the case when they change a flavor. One reason for implementing the system had nothing to do with the Web or social media. Whenever store employees changed the flavor in the case, they were also supposed to update the big display board behind the counter. But sometimes when the store got busy, they would forget, so someone standing in the back of the line would decide on a flavor based on the display board, only to get to the front of the line and find out it wasn't available.
"That was always a scenario where we really didn't meet the customer expectations--really a chronic failure within our institution," Sommers said. So now RFID tag readers update the electronic sign behind the counter--and the Flavor Up posts online as well.
"What we're trying to do is create a really great customer experience, along with really great ice cream," Sommers said.
Never Miss a Beat: Get a snapshot of the issues affecting the IT industry straight to your inbox.
You May Also Like
---