ROI Analysis Key to Choosing the Best WFA Solution
ROI Analysis Key to Choosing the Best WFA Solution
(SPONSORED) HCI is a simple, scalable, and resilient solution for work from anywhere. But IT must embrace the language of finance to both capture and justify HCI's true value. (SPONSORED) The pandemic has forced all of us to get comfortable being uncomfortable as we take on tasks that we not only have little experience with, but also aren't necessarily well suited to -- like working full time from our living rooms or teaching social studies and math. The abrupt demand for remote IT and "work from anywhere" (WFA) initiatives is also forcing IT to learn a new language -- not a new programming language (that would be familiar terrain), but the language of finance. 
A financial framework enables IT to not just determine the best WFA alternative for their organizations, but also to justify the expenditure. This is particularly true when considering a disruptive technology, such as hyperconverged infrastructure (HCI). An ROI (return on investment) analysis is useful when comparing an investment in new technology versus maintaining the status quo, especially if a project isn't defined or the budget isn't in place. TCO (total cost of ownership) is best when comparing all the costs involved between purchasing two different solutions over a number of years.
Here's a simple TCO example taken from a recent experience. The decision-makers for a healthcare organization were trying to decide between purchasing 10,000 new laptops or deploying VDI for 10,000 WFA users. The difference in upfront costs gave the impression that the laptops offered the more economical approach. Using a comprehensive TCO analysis, we showed that, in fact, the VDI solution was more cost effective, as it accounted for all relevant costs for both solutions over a 5-year period, including acquisition, upgrades, administration, support, and user productivity. 
The hyperconverged infrastructure ROI and TCO advantage for EUC
There are many different ways to achieve a WFA initiative. Public cloud can be an excellent choice for DaaS (desktop as a service) for part-time workers, such as contractors or seasonal employees. But VDI, in general, is a very predictable workload, making it significantly less expensive to run on a cloud-like infrastructure whether hosted on-premises or at a managed service provider (MSP). 
Hyperconverged infrastructure provides the same type of software-defined solution as public clouds -- software running on off-the-shelf servers with no centralized storage. This helps mitigate many of the challenges of conventional SAN-based infrastructure, including limited scalability, management complexity, and high cost. It also eliminates the expensive and risky forklift upgrade required once a SAN reaches either its capacity or the end of its useful life.
With HCI, you can start small and then grow one node at a time, rather than investing huge amounts of time and money to order, receive, configure, and deploy a monolithic SAN. Along the way, you are also benefiting from Moore's Law, getting higher desktop densities and better economics with every new generation. HCI also slashes other ancillary costs, such as rack space, power, cooling, and administration costs compared to a SAN-based solution.
A financial analysis for end user computing (EUC) reflects increasing user densities over the analysis period. A multi-year analysis brings to light the relative decreasing cost of an HCI solution, whether using ROI to compare HCI against status quo physical desktops, or TCO to compare HCI against VDI on legacy SAN infrastructure.  
Maximize flexibility
The virus has led to extensive economic uncertainty -- over a fifth of the S&P 500 have suspended their 2020 guidance. Perhaps more than at any time in the past, it is crucial for organizations to be as flexible and agile as possible. Scalability is much simpler with HCI than a SAN, as HCI allows you to grow incrementally, adding servers to the environment in minutes, not the weeks or months common with legacy infrastructure. 
Randy Allen, CIO of one of the nation's largest and fastest-growing private mortgage firms, Fairway Independent Mortgage Company, summed up the advantage this way: "With HCI, Fairway is able to move on a dime. We got our entire WFH environment up in a week." 
Making the math easy
Predicting VDI resources required over time can be difficult given the variable nature of the number of employees, and the number and type of applications and operating systems. IT professionals often feel forced to overprovision SAN-based infrastructure resources to avoid continually going back for more money than budgeted, making an EUC project even more difficult to justify financially.
Because HCI enables fractional consumption, alongside increasing user densities over time, IT can confidently budget both the expected costs and savings of an EUC project. HCI also makes it easier for IT to justify a WFA initiative, thanks to benefits such as increased user productivity, enhanced data protection, and simplified DR -- all of which leave the organization both better prepared and more resilient for any challenges yet to come.
Learn more about how to use financial analysis to make intelligent infrastructure decisions with a free copy of The ROI Story: A Guide for IT Leaders.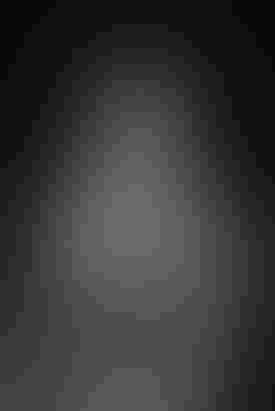 Steve Kaplan, author of The ROI Story, a Guide for IT Leaders, is Vice President of Customer Success Finance at Nutanix, where he heads a team of business value analysts who use a financial framework to help optimize customer cloud strategies.
Never Miss a Beat: Get a snapshot of the issues affecting the IT industry straight to your inbox.
You May Also Like
---