Salesforce.com's Salesforce1 Platform: A Closer Look
Salesforce.com's Salesforce1 Platform: A Closer Look
Salesforce.com's biggest announcement of Dreamforce '13 is Salesforce1, but is it a branding exercise or a game changer?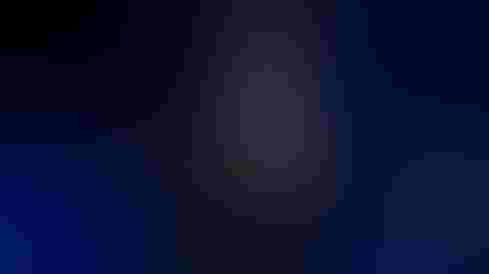 In other connected-device examples, a concept application developed with Ford delivers personalized, GPS-triggered marketing messages from the Salesforce1 Marketing Cloud to the dashboard of Ford vehicles (and there was a demo featuring a bright-orange Ford Mustang convertible on display at Dreamforce). Stanley Black & Decker, a Service Cloud and Bluewolf integrator customer, was featured in a demo app that featured its RFID-tagged professional tools.  The app envisions using embedded sensors to automatically share tool data (model number, serial number, warranty status, fault conditions, and so on) with service reps so they can troubleshoot, speed repairs or replacements, and suggest related tools.
Salesforce1 makes it easier for it to develop advanced mobile apps, according to Salesforce.com partner Kenandy. A case in point is the Mobile Order Management Application it introduced on Tuesday. "We could build mobile apps before on Force.com, but now we can do more sophisticated things and handle more sophisticated interactions without having to get down to the blood-and-guts level of the mobile devices and cloud communications," said Rod Butters, Kenandy's chief operating officer, in an interview with <i>InformationWeek</i>.
[ Want more on the importance of application programming interfaces? Read "APIs: Why You Need A Strategy Now." ]
Customer ADP detailed what it described as a breakthrough mobile sales app. The iPad app consolidated an email- and spreadsheet-intensive pre-sales process and a brochure- and contract-intensive sales process. Now it's a smooth, paperless process that reaches best prospects first and goes through the sales funnel much faster, according to ADP. 
Where other vendors declare themselves to be mobile leaders because they bought X company or launched Y app, this is clearly a bet-the-company push that rewires the DNA of the Salesforce ecosystem for a mobile and cloud-connected era.
Reasons for skepticism
So Salesforce1 is ambitious, and the API strategy is clearly important to more than just developers. But the new APIs and mobile apps didn't eliminate technology differences that still exist behind the scenes at Salesforce. Force.com and Heroku are still different worlds, for example, and the back ends of the Sales Cloud, ExactTarget, Radian6 and more are far from "unified" by Salesforce1.
Salesforce did announce Heroku1 this week. But the code libraries and Heroku Connect tool supplied to sync data from Salesforce applications is just a start on bringing these two worlds together. Co-founder and development leader Parker Harris acknowledged that "you can't bring everything together just at the UI layer." Things have to happen at lower levels of the services, he said, and he added that work is still underway on identity management to knit together the still-separate platforms.Thus, even basics like single-sign-on are not yet a reality across the platform as yet.
Salesforce has much more in store for Salesforce1 over the next six to 12 months, according to Benioff, and he offered only a hint of what's lacking. "We're great on laptops, we're great on desktops… on phones and on tablets we're very satiated with where we are right now, but it is not the full story," he said. "Over the next 12 months, you're going to see some unbelievable technology."
So Salesforce1 has to be views as a platform in progress. Meanwhile, Dreamforce served up a bevy of announcements about "new" versions of old services with a "1" tacked on the end -- Salesforce1 Sales Cloud, Salesforce1 Service Cloud, Heroku1 and so on. How much is really new versus add-on features that were already in the pipeline? On this front we suspect there's a lot of rebranding going on.  
Salesforce's big get is on better usability, and that counts with customers. It's evident that Benioff and his top lieutenants are totally immersed in finding, experimenting with, and adapting state-of-the-art mobile technology from the consumer world. We're betting that hands-on involvement will show in Salesforce1.    
Never Miss a Beat: Get a snapshot of the issues affecting the IT industry straight to your inbox.
You May Also Like
---