Salesforce Debuts Mobilized Salesforce1 Platform
Salesforce Debuts Mobilized Salesforce1 Platform
New cloud platform extends the company's mobile and cloud development options with '10 times more APIs.' Untimely service outage mars buildup to Dreamforce.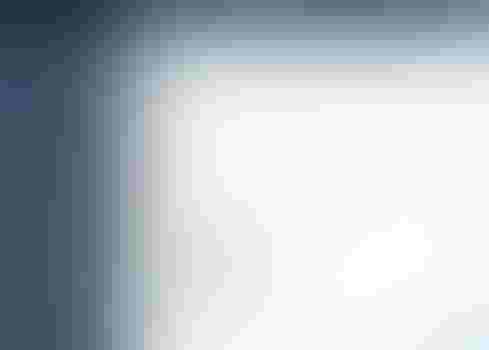 The new Saleforce1 mobile app as seen on an iPad.
Salesforce.com isn't just competing with enterprise app vendors like SAP and Oracle. It's competing with the likes of Amazon, Microsoft, Google, and IBM to provide the dominant enterprise cloud-development platform. That's why the company introduced Salesforce1 on Monday, a unifying, mobile-friendly, and API-rich wrapper around everything the company offers.
Salesforce1 is described as the company's "next-generation social, mobile, and cloud customer platform" designed to offer richer mobile-development and cloud-development options with "10X more APIs and services." The new application programming interfaces include data APIs, metadata APIs, and user-interface APIs for Web, mobile, and cross-cloud development. It also delivers all-new mobile app customization options through Visualforce1, a mobile-oriented revamp of the Visualforce page-development environment that customers and partners have used since 2007 to create custom Web user interfaces.
"Whether it's a mobile phone application, a tablet, a connected product, or a next-generation smart watch, I can use all these components to flexibly build out applications, and customers can experience their Visualforce custom apps on mobile devices for the first time," said Michael Peachey, Salesforce.com's senior director, solutions marketing, in an interview with InformationWeek.
[Want more on Salesforce.com's last big announcement? Read Salesforce.com Enables Private App Stores.]
The new platform is aimed first and foremost at developers, and Salesforce.com is boosting its appeal to them at this week's Dreamforce event in San Francisco with a mobile-development hackathon offering a $1 million grand prize. More than 100,000 are expected at Dreamforce this week, though the buildup was marred late last week by a system outage across much of North America and most of Europe that lasted for as long as three hours. It was an untimely reminder of the powerless dependence customers have on cloud providers.
The big gain for end users in Salesforce1 is a new flagship mobile application that exposes sales, service, and marketing functionality as well as AppExchange apps and custom apps. The mobile app is complemented by a new administrative app for provisioning and freezing users and resetting rights and permissions.
"The new mobile app brings the best of all our past mobile experiences together in a single application for the first time," Peachey said.
Salesforce1 is also aimed at independent software vendor (ISV) partners, who can exploit the new APIs and mobile options to better integrate and embed their apps into Salesforce and expose them through mobile devices. Evernote and cloud-based ERP vendor Kenandy are on a short list of ISVs that have already built out mobile-ready apps on Salesforce1.
Salesforce1 is an effort to put a cohesive wrapper around the jumble of services that have grown in number and diversity with Salesforce.com's many acquisitions and product initiatives in recent years. Forrester analyst John Rymer views Salesforce1 as a "restart" on mobile, and he said he's hoping to see Salesforce deliver "a whole that's greater than the sum of the parts" from the company's various development platforms and services.
"Force.com isn't one thing, there are quite a few development environments," Rymer told InformationWeek in an email interview. "There's also Heroku, ID management, Chatter, and now the new mobile platform. Most of the custom development in [Salesforce.com]'s world is done using Force.com, and customers are figuring out how the other platforms are helpful."
Viewed simplistically, Salesforce1 is delivering a more powerful mobile app and a bunch of new APIs, but that would undersell the platform's importance in a connected world. "Mobility is one reason we're suddenly waking up to the possibilities of the once-lowly application programming interface," wrote Joe Masters Emison in InformationWeek's recent "Age of the API" report. "They're also critical for connecting your business with partners, suppliers, and cloud providers, particularly if you use a lot of software-as-a-service."
Pointing to the prospect of connecting to 5 billion smartphone users and 50 billion connected devices in the years ahead, Peachey says the grandest ambition for Salesforce1 is to help companies create an "Internet of Customers."
Want to relegate cloud software to edge apps or smaller businesses? No way. Also in the new, all-digital Cloud Software: Where Next? special issue of InformationWeek: The tech industry is rife with over-the-top, groundless predictions and estimates. (Free registration required.)

Never Miss a Beat: Get a snapshot of the issues affecting the IT industry straight to your inbox.
You May Also Like
---