SAP, Esri Build Stronger Mapping Ties
SAP, Esri Build Stronger Mapping Ties
SAP and Esri port geospatial analysis to SAP Hana, bring mapping to CRM, asset-management, mobile apps, and Lumira data visualizations.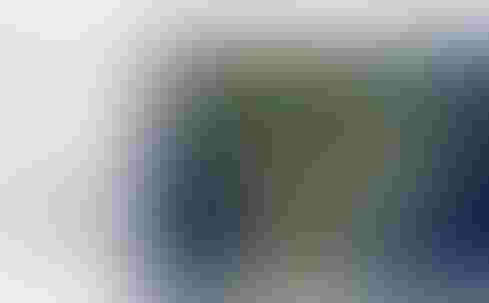 An Esri-enabled data visualization developed in SAP Lumira shows the location and relative capacity of World Cup stadiums within Brazil.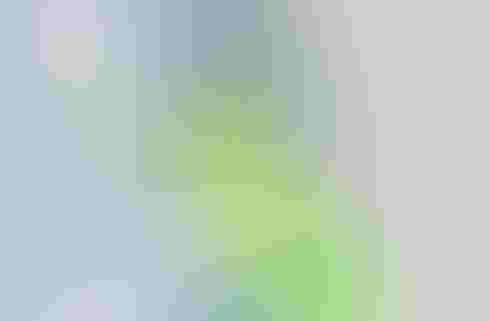 Government Data + Maps: 10 Great Examples
Government Data + Maps: 10 Great Examples (Click image for larger view and slideshow.)
SAP and Esri jointly announced on Tuesday the general availability of new integrations between key platforms and applications of SAP and the geospatial services and content of Esri.
SAP and Esri have been partners for many years, and several of their tools and applications have been adapted to work together -- sometimes with the aid of third-party integrations. With Tuesday's announcement, the two companies unveiled new and unprecedented levels of integration across the SAP Hana in-memory database, core SAP enterprise applications, the BusinessObjects analytics portfolio, and the SAP Mobile platform.
The tie with SAP Hana will enable customers to avoid moving data out of Hana into Esri's ArcGIS server. Taking advantage of Hana's support for spatial data types and it's powerful in-memory processing capabilities, the Esri integration executes ArcGIS queries inside SAP Hana. The integration also supports ArcGIS self-service mapping and collaboration features with SAP Hana as a high-performance engine of the business data that is geospatially enabled.
[Want more on geospatial analysis? Read Urban Observatory Maps Comparisons Between Cities.]
Alliander, a Dutch utility company, previously used ArcGIS alone to identify pipelines close to residential areas to support predictive maintenance. With this analysis of high-risk pipelines executed on Hana, query time dropped from 3.5 hours to 2 to 3 seconds, according to Pieter Den Hamer, big data BI strategy manager at Alliander.
"With spatial processing in SAP Hana, we can ... perform ad hoc asset management, reduce potential outages, and avoid catastrophic failures," said Den Hamer in a statement.
Esri has enabled ArcGIS analyses to execute inside Hana, but the geospatial server continues to run on more conventional relational databases, such as IBM DB2, Microsoft SQL Server, or Oracle. The integration with Hana parallels earlier high-performance, in-database processing connections that Esri has offered with analytic, massively parallel processing (MPP) IBM Netezza and Teradata databases. Hana combines distributed MPP with in-memory execution for even faster analysis.
"Hana is extremely fast because there's no indexing," said Steve Benner, Esri SAP alliance manager, in a phone interview with InformationWeek. "There's no pre-aggregation required, you don't have to have a preconceived model for loading the data, and it's surrounded by tools and engines for doing predictive analytics and text processing."
Where Esri and Hana integration gives geospatial analysts a performance boost, an SAP GEO.e integration framework introduced late last year is designed to deliver Esri geospatial information through SAP ERP and CRM apps accessed by casual business users. Third-party integrations have made this connection in the past, but customers much prefer native, rather than proprietary, integration options, according to Benner.
"Customers have long wanted options supported directly by SAP and Esri, and they've wanted to minimize the need for third-party integrations," Benner explained, although he noted that third parties can now add value on top of the integration framework. "We're bringing partners on board to build out support for customer- and industry-specific scenarios."
The ".e" in GEO.e stands for enablement. The framework was introduced with support for SAP Real Estate and Enterprise Asset Management applications. With Tuesday's announcement, GEO.e added support for CRM and Linear Asset Management apps, the latter being an application widely used by utility companies and government agencies that maintain pipeline networks, powerlines, roads, and waterways.
In the analytics arena, SAP announced native Esri support for SAP Lumira. SAP and Esri previously offered connections to the BusinessObjects Crystal Reports, Dashboards, and Web Intelligence components, but Lumira is SAP's next-generation, data-discovery and data-visualization platform built on HTML5. There's huge demand for mixing business intelligence with geospatial mapping because it's an easy way to bring meaning to sales, service, market share, and many other types of business information.
The demand for mapped insight is even stronger on mobile devices, so a new integration with the SAP Mobile Platform brings geospatial data from ESRI ArcGIS to mobile field employees starting with the SAP Work Manager mobile app. Users can now manipulate interactive maps and obtain more detailed geographic information when using Work Manger. SAP said geospatial enablement of other mobile apps will soon follow, but a formal roadmap of apps and release dates is not available.
IBM, Microsoft, Oracle, and SAP are fighting to become your in-memory technology provider. Do you really need the speed? Get the digital In-Memory Databases issue of InformationWeek today.
Never Miss a Beat: Get a snapshot of the issues affecting the IT industry straight to your inbox.
You May Also Like
---