SAP Reports Gains, Loses Cloud Chief
SAP Reports Gains, Loses Cloud Chief
SAP wraps up 2013 with triple-digit cloud gains, but its cloud business leader, Bob Calderoni, has resigned.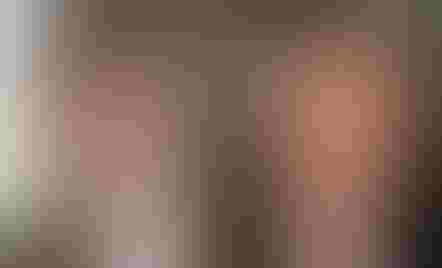 Bob Calderoni, left, and Lars Dalgaard both resigned from SAP's cloud leadership post.
SAP on Friday reported that it ended 2013 with a 121% gain in cloud revenue, double-digit gains in Hana software revenue, and operating profits that hit the high end of its guidance for the year.
SAP's triple-digit cloud gains were propelled by the 2012 acquisitions of both SuccessFactors and Ariba, at a cost of a whopping $7.7 billion. But SAP will now have to lead those businesses without their former CEOs. SAP acknowledged this week Bob Calderoni, formerly CEO of Ariba, has resigned. Calderoni stepped in to oversee SAP's entire cloud business last May after Lars Dalgaard, previously CEO of SuccessFactors, resigned.
As in the case of Dalgaard's departure, SAP cast Calderoni's resignation as a typical case of an entrepreneurial CEO moving on after seeing through an acquisition (and, presumably, the earn-out period in his contract).
[Want more on SAP's cloud business? Read SAP Does The Cloud Revenue Shuffle.]
"After successfully leading the transition of Ariba into SAP, Bob Calderoni has taken the decision to leave SAP," said SAP in a statement. "We are grateful that Bob will remain as a strategic advisor to the managing board."
Cloud growth is obviously hugely important to SAP's future, and it appointed Shawn Price, currently president of SuccessFactors, to replace Calderoni. Before joining SAP a year ago, Price was president of cloud subscription services vendor Zuora. Meanwhile Kevin Costello, who was president of Ariba and who reported to Calderoni, also resigned.
SAP's other future profit driver is supposed to be Hana, but a 2% decline in on-premises software sales suggests that one hot product can't overcome slowing sales of core ERP applications. Revenue for Hana, the fastest-growing product in SAP's software category, increased 61% in 2013 to €633 million (US$863 million) but fell short of the company's guidance range of €650 million to €700 million ($886 million to $954 million).
SAP's full-year revenue was €16.8 billion ($22.9 billion), up 4% (or 8% in constant currencies) from fiscal year 2012. Operating profit was €4.47 billion ($6.09 billion), up 6% (13% in constant currencies) from the previous year. SAP will share and discuss full year-end results on Jan. 21.
Doug Henschen is executive editor of InformationWeek, where he covers the intersection of enterprise applications with information management, business intelligence, big data, and analytics. He previously served as editor-in-chief of Intelligent Enterprise, editor-in-chief of Transform magazine, and executive editor at DM News.
There's no single migration path to the next generation of enterprise communications and collaboration systems and services, and Enterprise Connect delivers what you need to evaluate all the options. Register today and learn about the full range of platforms, services, and applications that comprise modern communications and collaboration systems. Register with code MPIWK and save $200 on the entire event and Tuesday-Thursday conference passes, or for a Free Expo pass. It happens in Orlando, Fla., March 17-19.
Never Miss a Beat: Get a snapshot of the issues affecting the IT industry straight to your inbox.
You May Also Like
---