SAP's Extreme Makeover: 4 Key Changes
SAP's Extreme Makeover: 4 Key Changes
SAP's marketing machine vies to make the company formerly known as "that German ERP vendor" into a "platform, in-memory and cloud software" market maker. Here's what customers should know.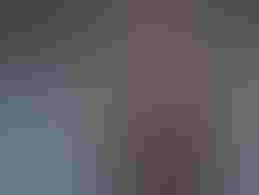 <bold>SAP's leader for the next stage: Bill McDermott</bold>
SAP has been a stalwart tech vendor for more than 40 years. With 251,000 customers, it's the acknowledged market leader for business applications. Two-thirds of the globe's business transactions run on SAP systems, SAP says.
And yet, SAP is also in the midst of a massive make-or-break transformation. It's unabashedly rebranding itself as an innovator in database and platform technologies. It has gone "all in" in the cloud because its leaders know core on-premises ERP revenues are in decline. It's spending billions on splashy acquisitions -- something it historically saw as a weakness. And it has embraced consumer trends such as social collaboration and mobility with gusto.
Its intended transformation is Prince-like. SAP's marketing machine has deployed its vast resources to make the company (formerly) known as "that German ERP vendor" into a "platform, in-memory and cloud software" market maker. 
SAP's top tech chief Vishal Sikka, who has been orchestrating this transition with the backing of co-founder Hasso Plattner, recently said that his company is at an inflection point. It could also be called a tipping point. Or perhaps more accurately, a point of no return -- once those juicy on-premises licensing and maintenance revenues start to wither, what will buoy each quarter's earnings? And what if its database play -- the much-hyped HANA in-memory database platform -- doesn't convince enough existing and new customers to turn away from the database systems of Oracle, IBM, and Microsoft?
SAP has a plan for all that. And here's my take on the four notable ways SAP is reshaping its product portfolio -- and identity -- in the process.
One platform to rule them all
SAP's Sybase acquisition has been the catalyst for its entry into the database systems market (which it had traditionally acquiesced to Oracle, IBM, and Microsoft) and its embrace of in-memory technologies for processing big data sets. But SAP is not just content with being a "database provider:" SAP now wants to own the platform -- not just the apps, not just the database, not just the mashing up of data sources, but the whole enchilada. This is what SAP HANA is today.
So just how committed is SAP? "It is not that the application is the future. The platform is the future," Sikka told me at SAP TechEd 2013. "The applications are important for our future. But applications are now dwarfed by the platform."
Got cloud computing religion?
When Marc Benioff starts taking shots at you on Twitter, then I guess he must believe you're some type of threat to his cloud turf. The leaders of Salesforce, Workday, and NetSuite have reserved some of their best zingers for SAP's cloud products.
In any event, SAP appears to be losing a few battles in an attempt to win the War of the Cloud -- the message now is that everything and the kitchen sink is going to the cloud. For instance, SAP is eating its own dog food (the vendor actually prefers "drinking its own champagne") with its Business Suite on HANA: It ported all of its ERP applications to run on the HANA platform and has realized some significant results. Now, will customers do the same?
Licensing flexibility? Really? Yes, really
This year, SAP has addressed some long-term customer gripes about its licensing policies. For example, SAP followed up an on-premises-to-cloud license program in July with more licensing news in August: SAP now allows customers to terminate on-premises licenses to purchase new on-premises software, and gives customers the option to terminate some licenses without a new purchase and recalculate their maintenance payments.
Now, let's not bestow some type of saintly title to SAP -- there are plenty of complex "Terms & Conditions" inherent in the new "Terms & Conditions," and as SAP told my publication: "Some customers may benefit, others may not." But it's one giant step in the right direction.
Auf Wiederschein, baby!
This is a touchy subject at SAP, and might be, to be diplomatic, more perception than reality. Nevertheless, there are whispers at SAP events among customers that the balance of power, historically entrenched at SAP's global headquarters in Walldorf, Germany, has shifted to the Americas, which typically delivers 35 percent to 40 percent of all revenues.
In 2014, SAP will take a break from its co-CEO model, and US-based Bill McDermott will hold the sole CEO mantle. Sikka is based in SAP's Palo Alto confines. And so much of the "game-changing innovation" (to use SAP parlance) is emanating from the Americas and its labs -- the emerging cloud businesses, new products such as Fiori, and the US-based acquisitions (Ariba and SuccessFactors).
There's no doubt that change is in the air at SAP -- now it's up to its customers to decide whether they're ready to roll with SAP's changes.
Emerging software tools now make analytics feasible -- and cost-effective -- for most companies. Also in the Brave The Big Data Wave issue of InformationWeek: Have doubts about NoSQL consistency? Meet Kyle Kingsbury's Call Me Maybe project. (Free registration required.)
Never Miss a Beat: Get a snapshot of the issues affecting the IT industry straight to your inbox.
You May Also Like
---