Should IT Professionals Retrain for a New Normal?
Should IT Professionals Retrain for a New Normal?
Tech workers coping with changing roles or a job loss due to the pandemic may have to realign their skillset to get back in the running.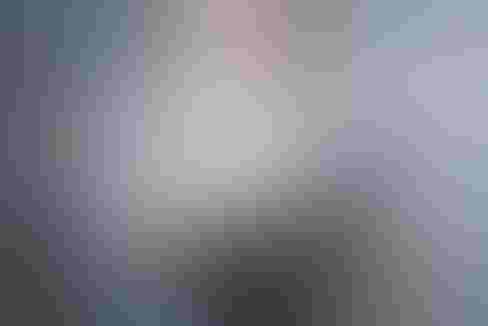 Image: Tierney - stock.Adobe.com
Layoffs and the shift to remote operations in response to the impact of COVID-19 created a confusing job market for tech professionals, and the road forward can be hard to see. Getting an old job back might not be possible and keeping a position could present its own challenges. The nature of a role might change dramatically and require new skills to match the new landscape. Organizations such as DevOps Institute and ADP have been weighing questions about what will become of the tech workforce as jobs are redefined in the next phase of dealing with the pandemic.
Human resources software and services company ADP's ADP Research Institute in June released a research report on the redefined workplace under COVID-19. The report covers the overall workforce but does speak to issues IT teams have had to cope with. According to the ADP Research Institute report, early into the pandemic, about 50% of the workforce represented in the research had trouble with remote access, connectivity, and other technology functions related to operating away from traditional workspaces. Such setbacks continued for at least eight weeks after the initial mass migration to remote work. 
"We are facing uncertainty," says Ahu Yildirmaz, co-head of ADP Research Institute. "We don't know how long the pandemic impact will continue."
Each IT professional likely faces unique dilemmas related to the pandemic, but there are resources that might help them consider new ideas to deal with that uncertainty. That can include the DevOps Institute's SKILup Days, one-day online conferences that focus on industry practice areas IT professionals want to better understand. The topics might point to new directions IT professionals may consider for reskilling and upskilling to pursue new and evolving career opportunities.
ADP's Yildirmaz says tech workers face different circumstances compared with many other types of workers and their transition to a new normal might take alternate routes. For instance, tech workers in some instances could operate indefinitely from home, which may introduce new long-term considerations for continued remote access. Teams that once operated collectively in-person might have to face long-term solitiude. "One of the things we need to focus on is social distancing doesn't necessarily mean social isolation," Yildirmaz says.
Workers need to change industries, including to different tech disciplines, and may need to consider upskilling to meet new demands, Yildirmaz says. New entrants to the tech workforce might also emerge from other industry sectors, potentially increasing competition for employment. "We see this among low-skilled workers trying to find jobs, which require more skills," she says. Coding knowledge, Yildirmaz says, might be sought by workers from non-tech careers.
The pandemic accelerated demand for certain tech skill sets in unexpected ways, says Jayne Groll, CEO of the DevOps Institute, which also changed the transformation timetable for many organizations. Some companies had to cover for staff affected by COVID-19, she says, then soon discovered if they had sufficiently trained other team members to take on those tasks. "We knew there was a talent gap," Groll says. "There was a lot of talk about full-stack engineers and then the pandemic hit and revealed other challenges."
DevOps Institute had the SKILup Days in the works prior to the outbreak of the pandemic, she says, and adjusted to meet the growing interest in remote discussions on subjects and skills the market needs. Topics covered in the remote sessions include enterprise Kubernetes, DevSecOps, and site reliability engineering. "We're watching the world go virtual," Groll says.
As the world approaches a new form of normal, she says she will watch where organizations invest to update their teams' skills. Groll says tech training could become a blend of formal courses, peer-to-peer training, and more online learning opportunities, she says. "No other event could have shown organizations how important reskilling and upskilling are."
Those skills may need to reflect new tech demands companies might confront. Groll says the focus of management within organizations could shift focus to such areas as observability and cyber liability, for example. The move to remote operations meant addressing security and connectivity for large numbers of employees, Groll says. As migration to the cloud continues while still dealing with the effects of COVID-19, new expertise may be required to keep up. "When we look at operational modes, this situation will require new skills," Groll says. "This has pushed us two to five years ahead."
For more content on IT skills, follow up with these stories:
Helping Developers and Enterprises Answer the Skills Dilemma
Next Phase of DevOps: Upskilling for Processes and Humanity
Never Miss a Beat: Get a snapshot of the issues affecting the IT industry straight to your inbox.
You May Also Like
---