Smartphone Makers Deliver Record-Breaking Third Quarter
Smartphone Makers Deliver Record-Breaking Third Quarter
Apple, Xiaomi, Lenovo, and LG all saw growth, while Samsung's share of the smartphone market dipped yet again.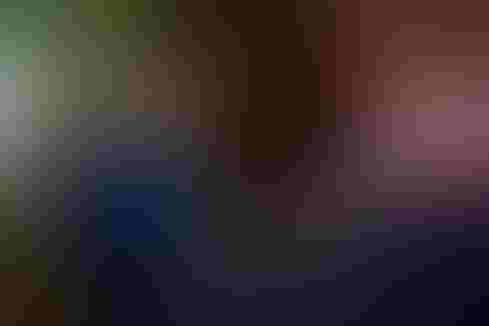 Smartphone Personality Test: Can You Judge Me Now?
Smartphone Personality Test: Can You Judge Me Now? (Click image for larger view and slideshow.)
Smartphone vendors shipped a record 327.6 million devices during the third quarter of the year, according to IDC. Most phone makers saw a rise in shipments, but the global leader, Samsung, experienced its third quarterly decline. While high-end devices drive profits for companies such as Apple, the bulk of shipments are entry-level and mid-range devices to emerging markets -- which is where Samsung is hurting the most.
Samsung has had a tough year. The world's largest maker of smartphones saw shipments decline from 85 million in the year-ago quarter to 78.1 million during the third quarter of 2014. Its share of the market has plummeted from 32.5% to 23.8% thanks to weak sales of its high-end models in developed markets and crushing entry-level competition in emerging countries.
The company reported earnings this week and recorded a massive 60% drop in profits year-over-year. The Galaxy S5 and Galaxy Note 4 have not caught on with buyers as Samsung hoped, which would have helped with profits. The company admitted it needs a new strategy. "The mid-to-low end market is growing rapidly, and we plan to respond actively in order to capitalise on that growth," Samsung Senior VP Kim Hyun-joon told reporters on Thursday. In order to do that, Samsung said it will improve the materials it uses in entry-level device.
[The wireless industry is dealing with a batch of problems. Read Verizon Wireless Embroiled In Tracking Controversy.]
Apple had a monster quarter. The company shipped 39.3 million iPhones, helped by opening weekend sales of the iPhone 6 and iPhone 6 Plus. Apple's third quarter numbers are up 16.1% from 33.8 million last year, but its market share actually slipped from 12.9% last year to 12.0% this year. Apple's iPhone business is its main money-maker. It owns the high end of the market, without question, but Apple has absolutely no piece of the entry-level and mid-range markets, which is why it lost market share overall.
Xiaomi probably represents the largest threat to Samsung at the moment. The three-year-old Chinese company leaped into third place in the global smartphone rankings with shipments of 17.3 million devices. Xiaomi's shipments surged 211% from 5.6 million in the year-ago quarter. It now holds 5.3% of the global smartphone market. That's an amazing feat considering Xiaomi doesn't sell devices anywhere but Asia. It has been the number one smartphone provider in China for half a year, and bypassed both Lenovo and LG in the worldwide race. Xiaomi has capitalized on demand for low-cost, high-quality handsets.
Lenovo and LG both saw a comparable amount of action during the quarter. Lenovo shipped 16.9 million devices, up 38% from last year's 12.3 million. LG had its best-ever quarter. The Korean company shipped 16.8 million devices, up 39.8% from 12.0 million last year. Lenovo finalized its acquisition of Motorola Mobility on Thursday. With Motorola and its Moto X, Droid, and Nexus devices in tow, Lenovo expects to sell 100 million devices during 2015.
IDC's quarterly smartphone tracker only highlights the top five vendors. The top five delivered a combined 168.4 million handsets, with "others" accounting for the remaining 159 million units shipped during the quarter. Some of those companies include Alcatel, BlackBerry, Kyocera, HTC, Microsoft, Sony, and ZTE. IDC didn't break out individual sales for these companies, but they all shipped fewer than 15 million smartphones.
The Internet of Things demands reliable connectivity, but standards remain up in the air. Here's how to kick your IoT strategy into high gear. Get the new IoT Goes Mobile issue of InformationWeek Tech Digest today. (Free registration required.)
Never Miss a Beat: Get a snapshot of the issues affecting the IT industry straight to your inbox.
You May Also Like
---