Stop Hamstringing Online Innovators
Stop Hamstringing Online Innovators
The case of Zenefits in Utah shows what's at stake when regulators go too far in the name of competitive "fairness."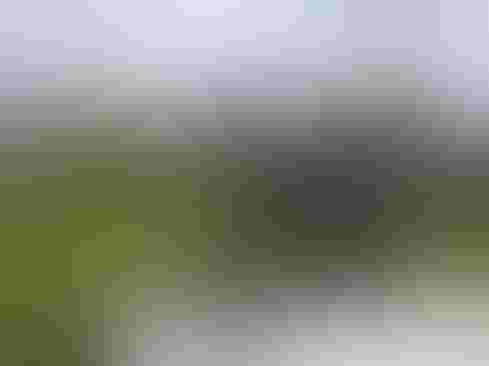 Utah risks tarnishing the reputation it is trying to build as an inviting place for technology companies.
One key aspect of economic development is the emergence of online businesses that sell everything from books to contact lenses to banking services, often undercutting the prices or going above and beyond the offerings of local businesses. One example is in HR, with Zenefits offering small businesses a free online platform to manage payroll, hiring, and benefits such as health insurance. Zenefits also lets small businesses buy insurance on its platform, and so is quickly becoming one of the country's fastest-growing brokers.
The problem is that while "distance" commerce companies provide great value to consumers, they're a threat to established brick-and-mortar companies. And rather than fight fair by providing lower prices or better service, the incumbents are all too willing to turn to their state capitals for protection.
We've seen this pattern play out across the country. Taxi companies have asked regulators to impose rules banning ride-sharing services. Auto dealers have persuaded New Jersey and other states to block Tesla from selling cars directly. The hotel industry has sought to get regulators to fine people for renting out their houses and apartments on platforms such as Airbnb.
[Just how easy will it be to do business with Cuba? Read Cuba Calling? Not So Fast ...]
This scenario unfortunately is now playing out in Utah, where many conventional insurance brokers are still operating the same way they have for years -- with paper forms and fax machines. The incumbents have turned to Utah's insurance regulator for protection against Zenefits because, they argue, its online platform represents unfair competition.
In response to those claims, Utah's insurance commissioner (himself a former insurance broker) has ruled that Zenefits may either not provide services in the state or, perversely, must levy a surcharge on Utah customers. In his ruling, he cited the need to protect "fair competition," arguing that the "ease of using Zenefits" made it unfair to the more established insurance brokers. Normally, governments fight against companies that charge too much. Here, the commissioner wants to stop a company that charges too little. What's next? Banning Amazon.com from offering free shipping to protect Utah bookstores?
The government has no business protecting existing players from technological innovation. In addition to being bad for competition in Utah, it will have a chilling effect on the state's well-deserved reputation as a great place to do business. It signals to companies worldwide that Utah isn't friendly to innovative, disruptive companies, a message no state wants to be sending. In addition, by keeping out companies like Zenefits that help lower overhead costs for small businesses, Utah is putting its own small businesses at a disadvantage.
It's even more shocking that this is happening in Utah, as Gov. Gary Herbert has made tech growth a priority as he works to lure companies to the state's "Silicon Slopes." This work is paying off, since Utah now ranks eighth on the Information Technology & Innovation Foundation's State New Economy Index, up from 12th four years ago. As this innovation drive now runs squarely into opposition from an established political constituency, the question is whether Gov. Herbert will be able to maintain Utah's reputation as a tech-friendly state, or whether incumbent businesses will hold back the state's economic progress in their attempts to obtain a temporary reprieve from competition.
For the sake of Utah's small businesses and consumers, let's hope he sides with innovation.
Apply now for the 2015 InformationWeek Elite 100, which recognizes the most innovative users of technology to advance a company's business goals. Winners will be recognized at the InformationWeek Conference, April 27-28, 2015, at the Mandalay Bay in Las Vegas. Application period ends Jan. 16, 2015.
Never Miss a Beat: Get a snapshot of the issues affecting the IT industry straight to your inbox.
You May Also Like
---