Tablet Shopping: 7 Tips To Avoid Buyer's Remorse
Tablet Shopping: 7 Tips To Avoid Buyer's Remorse
From 8-inch Windows 8.1 slates to iPads to phablets, tablet shoppers have more options than ever this holiday season. Follow these tips to avoid a mistake. 10 Holiday Party Attire Atrocities
10 Holiday Party Attire Atrocities (Click image for larger view and slideshow.)
Shopping for a new tablet used to be easy. There was the iPad, some nice Android tablets from big companies, and some cheap Android tablets from companies you'd never heard of. That was about it. But that's not the case anymore.
Today, you can choose from five iPad models if you buy new, seven if you are willing to consider a refurbished one. At the top of the line, the iPad Air 2 costs more than $800, but with the iPad Mini now available for less than $250, the range of iPads is not only the biggest ever but open to a wider range of budgets than before.
In the meantime, the iPad's main competitor, the Android tablet, has also exploded in number of choices. Android slates now come in all shapes and sizes, from inexpensive 7-inch tablets to pricey models with laptop-size screens. The nicest Android tablets come with fancy technology and extra software to rival the iPad.
[Will your smartphone become drop proof? Read Gorilla Glass 4: Better Smartphone Drop Protection.]
The increasing diversity of Windows tablets further complicate your decision. Early Windows 8 two-in-ones, a.k.a hybrids, such as the original Surface Pro, were expensive and clunky. Now, budget Windows two-in-ones cost less than the cheapest iPad. Expensive hybrids are thinner, lighter and more powerful than ever, challenging the notion that tablets and laptops need to be separate devices. Hybrids not your style? Windows 8.1 tablets with 8-inch screens sell for less than $200.
Figure 1: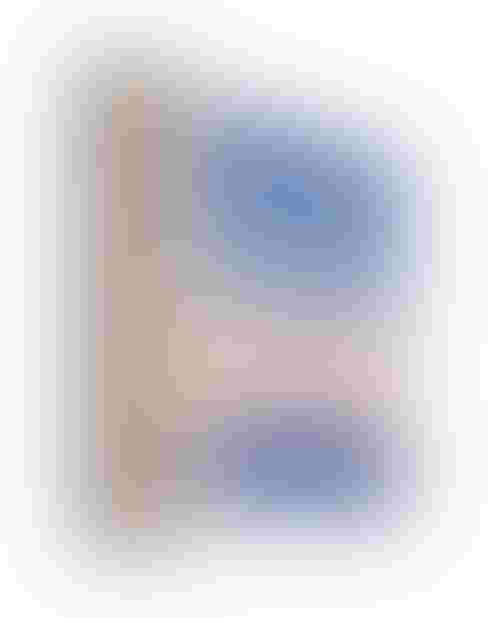 Apple's iPads set the tablet standard, but some Android tablets have caught up.
The options are dizzying -- and we've barely scratched the surface. But fear not. We've outlined the big points you need to consider before pulling out your credit card.
1. Cost isn't everything.
Most people shop with a budget in mind, which can make it tempting to go for the biggest discounts or cheapest devices. But beware; if something seems too good to be true, it probably is. Rather than letting the lowest price tag guide you, consider what you want to get out of your purchase.
If you're in the market for a single, do-it-all device, you might be tempted by one of the new fleet of cheap Windows 8.1 two-in-ones, several of which run well $300. Some of these devices will handle light productivity just fine, but few of them, despite their support for desktop apps, offer the computing power of a traditional PC. A $200 tablet can complement your existing PC or provide entertainment for the kids. But if you're hoping a budget tablet will give you the
same power as an $800 laptop, you'll be disappointed. 
2. Beware tablet stereotypes.
Don't take conventional tablet wisdom as gospel. iPads, for example, are known for their high-quality construction, intuitive user interface, and big selection of apps. But because Apple doesn't supply a keyboard and the iPad lacks a USB port, some have typecast iPads as too limited for "real work."
Windows 8.1 tablets and two-in-ones are stereotyped -- thanks to their USB ports and attachable keyboards -- as best for squeezing laptop style productivity into near-tablet portability. At the same time, Windows tablets are thought of as fine for simple tasks but incapable of providing the iPad's "pure tablet" experience.
Android tablets, meanwhile, are known to run the gamut from dirt-cheap devices that run old versions of the operating system to premium models that rival iPads. Android tablet makers are considered more likely to experiment with new technologies before Apple does -- NFC, first-party stylus support, larger screen sizes, even depth-sensing cameras.
Figure 3: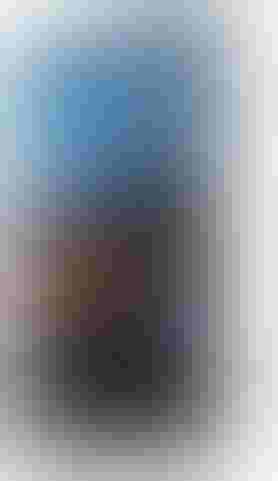 Android tablets often include envelope-pushing technology, such as the depth-sensing camera in Dell's Venue 8 7000.
All of these generalizations are useful but stay flexible. Take the idea that PCs are for work while tablets are for entertainment. This stereotype is true in general; if you use Photoshop every day, for example, then you do need the power of a traditional laptop or desktop. But if work to you means creating presentations, working on photos, or staying in touch with colleagues while on the go, iPads and Android tablets are productive in their own right. Likewise, the popular notion that Windows two-in-ones make better laptops than tablets might prove untrue for you if you need touch-oriented features, such as the Surface Pro 3's impressive digital pen.
3. Tablets aren't isolated products.
Many apps -- such as Twitter, Skype and Microsoft Office -- are available for purchase no matter what kind of tablet you buy. Keep in mind, however, that certain tablets work best with devices from the same manufacturer. Apple's Mac and Apple's iPad, for instance, can seamlessly hand off certain tasks, such as email composition, between the devices. Similarly, it's easier to sync content from one Windows 8.1 device to another than it is to sync between a Windows tablet and a Mac.  
Figure 2: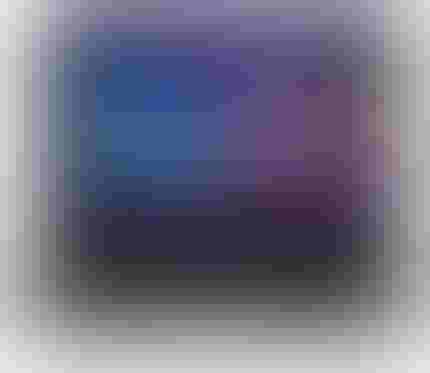 Some Windows two-in-one hybrids, such as the $179 E Fun Nextbook 10.1, now cost less than $200.
4. Resolution isn't everything.
Tablet makers tend to glorify screen resolution but the number of pixels isn't everything. Big screens must have high resolution to make text sharp, play HD movies, and so on -- but a tablet's relatively small screen doesn't need lots of pixels. In addition to resolution, be sure to consider qualities such as color
accuracy; you won't care if your screen is sharp if it makes skin tones yellowish. Brightness, contrast, and viewing angles also are important; generally, IPS and AMOLED screens, which have trickled down into a few cheaper options, are desirable.
Aspect ratio is another consideration. iPads feature a 4:3 screen that is easy to hold and ideal for portrait-mode operation, but not good for watching movies in landscape mode because videos are typically 16:9. The Surface 2, in contrast, has a 16:10 screen that handles video well but feels awkwardly tall and unwieldy when held in portrait mode. The Surface Pro 3's 3:2 aspect ratio, meanwhile, makes the device feel like a notepad in one's hands, which complements its digital pen functions.
5. A phablet might be a better choice than a tablet.
If you consider your smartphone an indispensable device, a phablet might be a better investment than a small tablet. The 5.5-inch iPhone 6 Plus approaches the size of the 7.9-inch iPad Mini, for example, with a nicer screen and newer processor. Samsung's Android-based Galaxy Note 4, meanwhile, offers not only a 5.7-inch Quad-HD screen, but also stylus support.
Figure 4: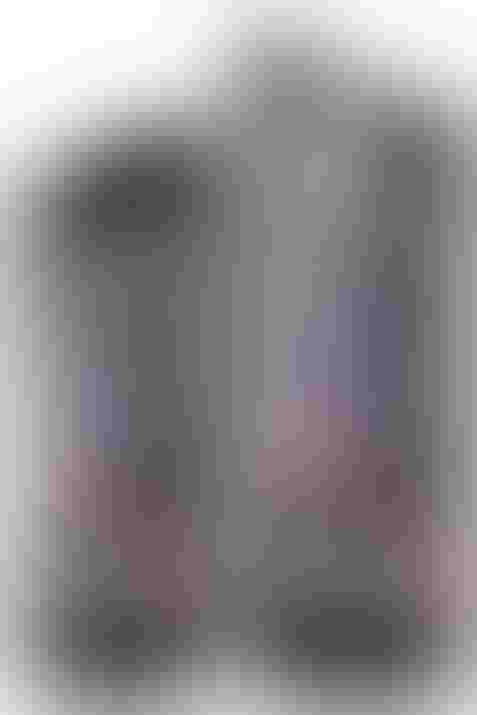 A phablet such as the iPhone 6 Plus might be all you need.
6. Don't skimp on storage.
The cheapest tablets usually have only 16 GB of onboard storage. If you plan to store many songs, movies, or apps on your tablet, 16 GB won't get you very far. iPads face particular challenges here; unlike Windows tablets and some Android models, iPads lack USB ports and SD card slots. Storage on an iPad is less of a problem on the latest mid- and high-end models, which come with 64 GB or 128 GB of internal storage.
If you do choose a tablet with only 16 GB of storage, you can always store more data in the cloud, sometimes for free. For instance, Apple offers 5 GB of free iCloud storage. Also, many inexpensive Windows tablets come with free one-year subscriptions to Office 365, which includes unlimited OneDrive storage.
7. Cellular support is nice but expensive -- usually.
Most people connect to WiFi networks to use their tablets, whether at home, the office, or a cafe. But if you want your tablet to stay connected all the time, to keep you productive or entertained no matter where you are, you'll need one that's equipped with a cellular radio. These tablets are usually more expensive; an LTE-enabled iPad Air 2 costs $130 more than the WiFi-only version, for instance. On top of that you'll have to shell out for a monthly data plan. The exception is HP's Stream series of 7-inch and 8-inch Windows 8.1 tablets. These small slates not only come cellular enabled but include 200 MB of free 4G data a month on T-Mobile's network, no contract required, for the life of the device.
Apply now for the 2015 InformationWeek Elite 100, which recognizes the most innovative users of technology to advance a company's business goals. Winners will be recognized at the InformationWeek Conference, April 27-28, 2015, at the Mandalay Bay in Las Vegas. Application period ends Jan. 16, 2015.
Never Miss a Beat: Get a snapshot of the issues affecting the IT industry straight to your inbox.
You May Also Like
---