Talk Nerdy To Me: 10 Geeky Pickup Lines
Talk Nerdy To Me: 10 Geeky Pickup Lines
Bachelors and bachelorettes of IT, don't be afraid to use your tech smarts to break the ice.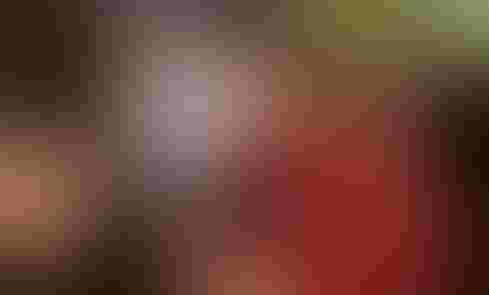 We know you love to geek out with Hadoop clusters and Docker containers, and you could talk all day about HTML5. But should you tone down the tech talk while on the singles scene?
Hell, no. Stay SaaSy, my friends.
Though Hadoop is probably too obscure for happy hour, don't hold back your IT acumen. Tech terminology is part of the mainstream conversation in most urban areas. Better yet, it contains the kind of wordplay and innuendo that's perfect for flirting. Just saying "dongle" or "hard drive" makes people laugh.
[A Valentine's Day guide for techies and those who used to love them. Read 10 Signs Your Geek Lost That Loving Feeling]
Here are 10 tech-themed pickup lines -- some salty, some sweet, but all with the potential to spark a love connection.
10. You can unzip my files anytime.
9. If you were a browser, you'd be called FireFoxy.
8. Who needs Google? You're everything I'm searching for. (Awwwww)
7. How about later we do some peer-to-peer sharing? Your domain or mine?
6. This place must have free WiFi, cause I'm feeling a connection.
5. Whew! You're hotter than a data center with an old school cooling system.
4. Yes, that's a Galaxy S5 in my pocket, but I'm also glad to see you.
3. Do you wanna play Words With Friends With Benefits?
2. If you were a cloud platform, you'd be HaaS -- hottie-as-a-service.
1. You. Auto-Complete. Me.
Give these a try, and let me know how it goes. Any others you'd like to share? Leave them in the comment section -- and try to keep it clean. ;)
Apply now for the 2015 InformationWeek Elite 100, which recognizes the most innovative users of technology to advance a company's business goals. Winners will be recognized at the InformationWeek Conference, April 27-28, 2015, at the Mandalay Bay in Las Vegas. Application period ends Jan. 9, 2015.
Never Miss a Beat: Get a snapshot of the issues affecting the IT industry straight to your inbox.
You May Also Like
---