TaylorMade IT Spin-Off Taps Cloud Database
TaylorMade IT Spin-Off Taps Cloud Database
When TaylorMade Golf spun off from Adidas, it had to separate all its operations, including IT, and used the opportunity to try the Oracle Autonomous Database.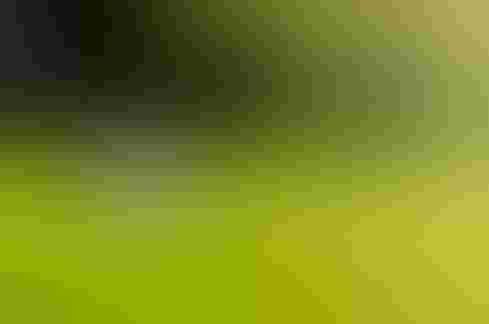 Image: StefanoT - stock.adobe.com
Sometimes breaking up, though hard to do, can be the best decision. That's true even in the corporate world.
Adidas acquired French ski company Salomon, way back in 1997 and got TaylorMade Golf Company as part of the deal. But in May 2017 Adidas announced a different direction. The company said that it planned to focus on its faster growing apparel and footwear business and would spin off TaylorMade in a private equity sale.
TaylorMade had operated fairly independently from its parent company over the years they were together, even making the controversial decision in 2014 to go with Oracle E-Business Suite instead of Adidas' SAP solution because it was a better fit for the equipment business. Still, splitting up the infrastructure after 20 years together was a big job -- for the entire business and also for the IT department. There were software licensing issues, decisions about what solutions to use, and the need to stand up applications and services that TaylorMade used to get from Adidas, such as email.
Yet 2017 was also an era of digital transformation, cloud computing, and other emerging technologies. In 2017 splitting off an IT department also provided a big opportunity to try a new things.
Since the split, the newly independent TaylorMade has moved more of its infrastructure into the cloud. That wasn't necessarily the original plan, according to the company's Vice President of IT Tom Collard who spoke with InformationWeek in an interview.
The strategy was to move things to the cloud "when it makes business sense," Collard said. "That said, we've moved quite a bit over to the cloud."
TaylorMade's plan was to keep Oracle EBS as a primary component. Yet the licenses had been owned by Adidas.
"We knew we had to acquire our own database licenses," Collard said. But his group hadn't considered moving the database from its original on-premises deployment to the cloud instead, and Oracle was strongly urging Collard's group to consider its cloud-based Autonomous Database, which Oracle says automates management and eliminates the need for manual tuning and human error.
In this case, moving to the cloud-based database was one of the areas where moving to the cloud made sense, according to Collard. Initially they thought they would buy cloud licenses just to use with disaster recovery, but then they decided to test offloading some of the data warehouse workloads onto the cloud.
Collard said the performance gains from the move to the data warehouse workloads in the cloud were huge -- 40x faster for generating reports when compared to the on-premises implementation of the warehouse. Collard said that users used to have to wait two hours for information, and now it was just taking minutes. The positive test results persuaded Collard's group to move more of the work to the Autonomous Data Warehouse on top of the Autonomous Database. The decision also freed up capacity in the company's on-premises infrastructure that now provides room for expansion of the ERP environment, which Collard says the company now realizes it needed.
The TaylorMade cloud database move was one of several decisions the company has made as it unwound its operations from those of Adidas. Collard's team defined seven workstreams that needed to be handled with regard to the IT divesture, including the moving Adidas' small golf operations off of TaylorMade's ERP and back onto Adidas' SAP-based system. The company had to switch its warehouse systems, its financial systems, and its banking interfaces. It moved from SAP to Workday for its HR operations. It moved to Microsoft Office 365 for its desktop productivity and collaboration suite, which meant it did not have to stand up its own Exchange server. But it did have to train users on a new cloud-based platform and email system.
Planning for all this change started in early 2017, before the spin off sale was even announced, and execution got underway in May of 2017. Collard says the divestiture is almost finished. Now, TaylorMade and its 45 IT workers have reached the data management infrastructure they've been working towards that will fuel its data warehouse, analytics, operational reporting, and predictive models.
"Over the years we've been able to realize our quest to get to one single global ERP," Collard said. "Now we have one place to go with highly governed, managed, controlled, harmonized data."


Read more about switching to the cloud here:
Tightening the Belt on Excess Spending for Cloud
Where Third-Party Vendors Stand in the Wake of AWS Backup
Can a Hybrid Cloud Strategy Boost IT Transformation Adoption?
Cloud Trends: Look Behind the Numbers
Never Miss a Beat: Get a snapshot of the issues affecting the IT industry straight to your inbox.
You May Also Like
---