Tech Layoffs Are Trending and So Are the Factors
Tech Layoffs Are Trending and So Are the Factors
COVID, demand, the economy, over hiring, supply issues, and more has left the tech industry reaching for a restructure.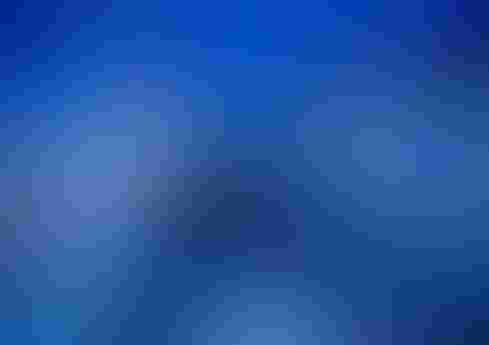 InformationWeek's tech company layoff tracker has been stuffed with weekly and sometimes daily updates on restructure plans. We already know about the impact that COVID had on business operations, e-commerce and IT demands, revenue, and the idea of mobile and remote work. We're able to understand how economic uncertainty is driving the urgency behind regaining profitability, as well as how potential innovation within tech may change gears from warp speed.
From November 2022 through today, there have been thousands of layoffs by smaller startup companies, paired with massive cuts at the biggest tech companies such as Amazon, Disney, Google, IBM, and Microsoft. We decided to look at the 10 largest workforce reductions this year to pinpoint common denominators in those announcements.
The obvious admission is that post-pandemic, an uncertain economy, and the future of work would lead any company to reevaluate operational costs before the landscape fully transitions. When departments and teams were created to combat new demands in a restricted COVID world, software supply chains and resilience gained even more importance due to online traffic, e-commerce, and the booming need for remote access.
Amazon laid off the most employees of any company this year, accounting for 27,000 cuts. CEO Andy Jassy said in a public memo to employees: "Being leaner while doing so in a way that enables us to still invest robustly in the key long-term customer experiences that we believe can meaningfully improve customers' lives and Amazon as a whole -- I believe the result of this year's planning cycle is a plan that accomplishes this objective."
At the time, supplying new demands was the genius move; today, reprioritization and long-term business health is the next move. According to Layoffs.fyi, 596 tech companies have initiated layoffs, while over 171,000 individuals have been impacted by the cuts. An even more alarming stat: We haven't made it halfway through 2023 and have already surpassed layoff numbers from the 2022 calendar year!
Over Hiring Sprees Were Trending
This tactic allowed hiring managers to onboard more candidates than were needed during COVID, based on the fear of not having enough surplus talent to ease surging e-commerce traffic concerns. To support such a massive increase in online activity in terms of volume users and use time, scalability is vital in many ways.
Of the top 10 announcements, Amazon, Accenture (19,000 cuts), Google (12,000 cuts), Meta (10,000 cuts), Microsoft (10,000 cuts), Ericsson (9,900 cuts), and Salesforce (7,900 cuts) all placed some blame on over hiring. These seven companies also pointed to the familiar economic uncertainty refrain and the only way to trend back toward profitability with sustained business was to trim operational costs.
Meta's move to restructure was also a result of over acquiring during the pandemic to support its flagship Metaverse concept. Disney's Metaverse Division, a smaller, 50-person unit focused on creating strategies and using Disney's extensive library of intellectual property to anchor a new form of storytelling, was terminated two weeks later.
Digital ads took a major decline, along with Meta's ability to pursue targeted ads.
"It is grappling not only with a digital advertising slowdown but also with Apple's privacy changes to its mobile operating system, which have restricted Meta's ability to collect data on iPhone users to help target ads," according to reporting from the New York Times.
Adapting to Current Demands
Most businesses rely on forecasting to properly execute a variety of initiatives and plans in any industry. However, as human activity continues to balance out(side) with ever-changing demands, companies are continuing to adjust what exactly they'll supply. Disney (7,050 cuts), Dell (6,650 cuts), and IBM (3,900 cuts) round out the top 10 largest layoff announcements.
These three companies talked more about the need to adapt to current consumer demands, reimagining spending, and again, an uncertain economic future. Trimming operational costs can happen with the proper internal evaluations and subsequent decisions, as each company pointed out in their respective memos to employees.
Being more selective with the number and type of projects that are green lighted has become the main priority for this group as well. Disney chose to create less content moving forward to save money. Dell and IBM, meanwhile, saw the pandemic-era PC boom slow drastically, as many hardware makers dealt with major drops in demand.
"The steps we've taken to stay ahead of downturn impacts -- which enabled several strong quarters in a row -- are no longer enough. We now have to make additional decisions to prepare for the road ahead," Dell Co-COO Jeff Clarke said in a note to employees.
Long-Term Health, Investments, and Profitability
Every company mentioned ultimately initiated these layoffs with future business health, investment potential, and profitability in mind. I think Google and Alphabet's CEO Sundar Pichai summed up events from the last few months well saying, "Over the past two years we've seen periods of dramatic growth. To match and fuel that growth, we hired for a different economic reality than the one we face today," in an email to employees detailing layoffs.
Keep your eyes on our tech company layoff tracker for the latest news.
What to Read Next:
Why Your Current Job May be Holding Back Your IT Career
Can Artificial Intelligence Ever Become an IT Team Leader?
Never Miss a Beat: Get a snapshot of the issues affecting the IT industry straight to your inbox.
You May Also Like
---