Technology Tops List of Industry Talent Turnover Rates
Technology Tops List of Industry Talent Turnover Rates
What do you get when you mix a highly demanded talent pool with a talent shortage? Turnover.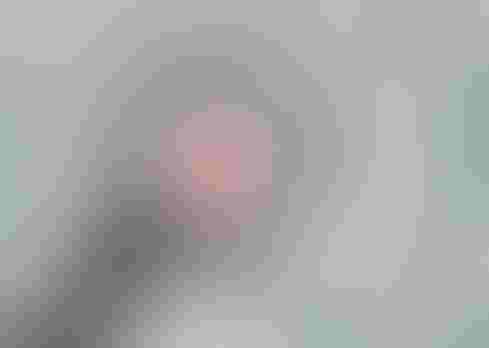 Technology talent is paid well and in high demand. That's not news. But what isn't talked about as much is that the high demand on an industry with a talent shortage has resulted in high turnover rates. 
A survey by LinkedIn of their member data found that among ten sectors, technology (software) topped the list with the highest employee turnover rate at 13.2%. It did just squeak ahead of "retail & consumer products," at 13.0%, but the next closest contender was "media & entertainment" at 11.4% -- both sectors are known to have high talent turnover.   
When broken down by individual industries within the technology (software) sector, turnover rates get higher: Internet (14.9%), computer software (13.3%), and IT and services (13.0%) ranked just below the sector with the highest turnover rate, computer games (15.5%). 
If you thought those numbers were high, wait until you see the rates of the individual roles. Data analyst and embedded software engineer both had turnover rates of 21.7%. 
"Demand is one of the contributing factors and higher compensation is a reason people leave, but as we looked at the data, compensation was [ranked] #5, #1 is lack of advancement," says Sarah O'Brien, global insights director for LinkedIn's Talent Solutions business. "A lot of people are looking to grow their skillsets and don't find that with their existing employer and are looking externally for that reason." 
While there may be a lot of churn in technology employment, people aren't leaving the industry. According to the LinkedIn survey, 49% of people who leave a job in tech take another role in the sector.
While new opportunities abound in the technology industry, O'Brien says that those that find themselves at a new company every year could be compromising depth over breadth. "They're continually in an onboarding stage, instead of getting to dive deep," she says. 
Matt Leighton, director of recruiting for Mondo -- an IT, tech, and digital marketing staffing agency -- says he sees innovation as the main driver of turnover rates in the industry. "You rarely see people sticking in the same job for the hottest technology [of the time]," he says, adding that in this competitive market, "If you [as the employee] are not staying cutting edge, then you're not doing yourself a favor." 
"If you're a very good PHP developer, you're always going want to be in an environment that has the newest version of PHP. You always want to be learning," says Leighton. 
If you're an employer looking to hold on to great talent, Leighton says it's important to foster an environment of learning and improvement. 
"They have to stay on top of the competition by letting their employees know that it's okay to pursue continuing education around whatever specific part of IT they do, programming or security [for example]." 
And in addition to paying employees fairly, Leighton encourages managers to stay abreast of their employee's career. "Do pulse checks with your people," he suggests, "direct managers should ask: How are you feeling? Get personal with [your direct reports]." 
Ryan Sutton, district director for staffing agency Robert Half, sees a stark contrast between the way constant churn is perceived on a resume for a technology professional versus how it might be perceived for someone in business roles. 
If someone in a corporate position has several jobs that only lasted for one to two years, it's a red flag, says Sutton, adding that employers and recruiters will wonder, "Why is this person so 'hoppy'?" 
Image: Shutterstock
"In technology, we see the exact opposite," says Sutton. Technology recruiters might as: "Why did someone stay for seven years? Were they not progressive? Did they not want to stay for seven years? It's not bad, it just speaks to how different it is." 
Sutton notes that the high turnover rate in tech is not solely due to technology professionals actively seeking new opportunities. "[As a tech pro] You're constantly being recruited," he says. 
"InMails will give you a quick look at who's hunting these people," says Sutton, adding that a LinkedIn report on recruiting software engineers cited that recruiters are three times more likely to reach out to engineers than LinkedIn members with other specialties. 
In fact, Leighton and O'Brien also told InformationWeek that technology professionals receive a disproportionate amount of InMails compared to other industries and note it as an indicator of the aggressive recruitment going on in the tech sector. 
Recruitment for some has become so extreme that they've attempted to hide from recruiters. 
"There are tech professionals that have taken themselves completely off of social media because they're being so heavily recruited," says Sutton. 
For the employer interested in keeping talent for longer than a year, Sutton offers some wisdom to cool the burn of the churn. 
"I think people think that they are supposed to accept that they need to move, but I don't think people want to move. At its core, everyone wants to truly believe that they're well valued, and paid fairly and equitably," says Sutton. 
Sutton also encourages employers to keep the lines of communication open with your employees, which he says will create a team that can also help you, onboard new employees. 
"If an organization finds a way to create an open dialogue with their employees from top to bottom, you'll just see turnover fall off a cliff," says Sutton.
Never Miss a Beat: Get a snapshot of the issues affecting the IT industry straight to your inbox.
You May Also Like
---