Telehealth Gains Momentum In Obamacare Era
Telehealth Gains Momentum In Obamacare Era
The Affordable Care Act's focus on population health and cost-cutting is encouraging providers and insurers to invest in remote healthcare technologies.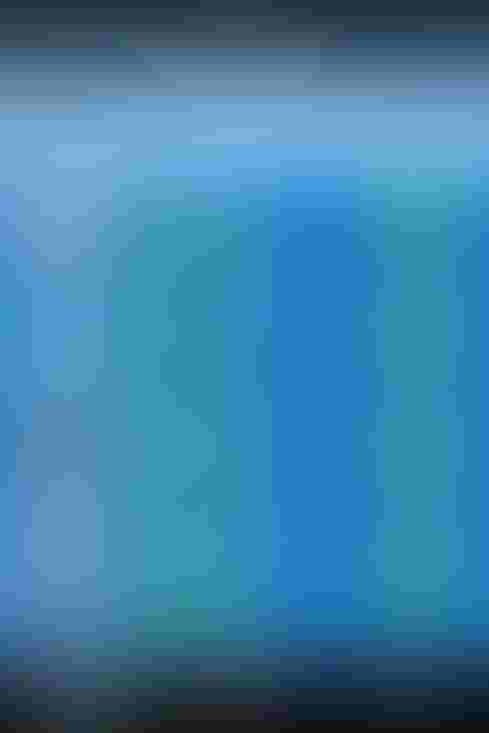 Online Care Group's American Well telehealth service is available on smartphones (like this iPhone), tablets, and desktops. <br />(Source: American Well)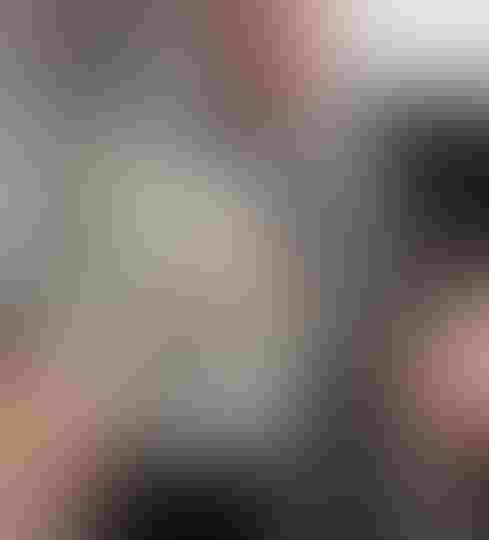 Crowdfunding The Next Healthcare Hit
Crowdfunding The Next Healthcare Hit (Click image for larger view and slideshow.)
Once enmeshed in legal and insurance finger pointing and questions about reimbursement, telehealth is flourishing in the era of Obamacare, cost cutting, and consumer-driven healthcare.
Telehealth will generate $2 billion in the US by 2018, Forbes reported. Worldwide, revenue for telehealth products and services is expected to reach $4.5 billion in four years, compared with $440.6 million in 2013, according to IHS Technology.
Sources of growth include busy individuals who prefer the convenience of a video, phone, or other virtual consultation, as well as healthcare providers that use telehealth to augment traditional care. Today, 42% of hospitals use telehealth, according to Health Affairs. Some employers offer telehealth as a benefit. Insurers increasingly incorporate this coverage to decrease the likelihood customers will unnecessarily (and expensively) visit an emergency room.
Two years ago, Online Care Group operated in only seven states, said Dr. Peter Antall, a pediatrician and medical director for the telehealth provider, in an interview. Today, the physician-owned organization serves patients and prescribes in 38 states and sees patients without prescribing in eight others -- growth he attributes, in part, to Obamacare and its focus on cost-cutting, population health, and patient experience.
[Payers are taking notice of fitness gadgets. Read Could Insurance Cover Your Next Fitness Band?]
"Ten years from now it won't even be called telehealth," says Dr. Antall. "It will no longer make sense for a consumer of a high-deductible plan to go to the ER for pink eye."
Or a sore throat, as sales professional Andrew Kahn discovered before embarking on a ski trip to the French Alps. Instead of taking off more time from work to visit a clinic, Kahn closed his office door. Within 12 minutes, he consulted with a physician via a secure videoconferencing connection and received an e-prescription for an antibiotic for the price of his regular co-payment. "If it was just over the phone I'd have been a bit more skeptical," he said. "But this was high-definition video. If I'd wanted to, I could have read the documents on [the doctor's] wall."
Figure 1:
Online Care Group's American Well telehealth service is available on smartphones (like this iPhone), tablets, and desktops.
(Source: American Well)
Insurers, employers, and consumers aren't the only ones embracing telehealth. Some physicians find the model helps them balance home and professional lives or complements their busy practices.
Dr. Nicole Boxer, for example, shut down her busy private general practice when she wanted to start a family. Already accustomed to interacting with
patients after-hours via email and phone, she was seeking a more flexible professional environment. Dr. Boxer is now a full-time physician at Online Care Group.
"I can work from home. I can also travel. All I need is Internet access, a private room, and my lab coat. Patients are able to access me directly," she told us. "I really liked that idea of skipping the middle man. There are so many middle people in medicine. I loved the idea of compressing that into a direct-to-physician visit. I probably talk more about individual patient cases than I did when I was solo. It's a very efficient manner of giving and receiving care."
Online Care Group, which uses American Well's platform for its service, has about 500,000 consultants. On-staff physicians fulfill more than 90% of consultations, said Dr. Antall. Staff doctors communicate with each other via Microsoft Lync and use Citrix GoToMeeting for webinars and training sessions, said Dr. Boxer.
"It's wonderful to have this rich, intellectual exchange that is disappearing in the brick-and-mortar world," she said. "I think the most I've seen in one shift is 23 patients. It's very easy and quick to communicate without all the trappings of the face-to-face relationship."
Of course, telehealth doesn't suit every situation, patient, or doctor. Online Care Group will not prescribe narcotics or muscle relaxants, for example. And some patients must see a doctor in an office setting: if they are pregnant, have a wound, or have chest pains, for example.
Telehealth augments healthcare providers' population health and patient experience programs, and helps reduce hospital readmission rates, according to advocates.  
The University of Virginia Medical Center, the UVa Center for Telehealth, and the Mid-Atlantic Telehealth Resource Center all use telehealth services provider Broad Axe Care Coordination's C3 program to support patients recently discharged after a heart attack or those with heart failure, pneumonia, or chronic obstructive pulmonary disease (COPD), according to local media. Between its launch in September and April, the telehealth program is credited with reducing readmissions. Only 10.4% of patients enrolled in C3 re-entered the hospital within 30 days of release, over that time period, compared with 21.4% of similar patients in 2010-2012, UVa Medical said.
Yet rules continue to limit adoption. Even though 20 states have parity laws that require insurers to pay for telehealth services, some payers don't follow this requirement. Other states mandate that telehealth services must occur at a provider location, negating the benefits of making remote service available at the patient's home or office, Andall said. Meanwhile, he added, some of the rural areas most in need of the service have insufficient bandwidth to support telehealth.
On April 21, the Federation of State Medical Boards is scheduled to vote on a new telehealth proposal clarifying that, for purposes of state regulation, care occurs where the patient, not the physician, is located. The rule aims to ensure standards remain the same for both in-person and virtual services.
Download Healthcare IT in the Obamacare Era, the InformationWeek Healthcare digital issue on the impact of new laws and regulations. Modern technology created the opportunity to restructure the healthcare industry around accountable care organizations, but IT priorities are also being driven by the shift.
Never Miss a Beat: Get a snapshot of the issues affecting the IT industry straight to your inbox.
You May Also Like
---