The Business of Experience: A CIO Toolkit for the Year Ahead
The Business of Experience: A CIO Toolkit for the Year Ahead
Working across the C-suite, CIOs have an immense opportunity to transform their businesses through experience, to pivot from resilience, back to growth.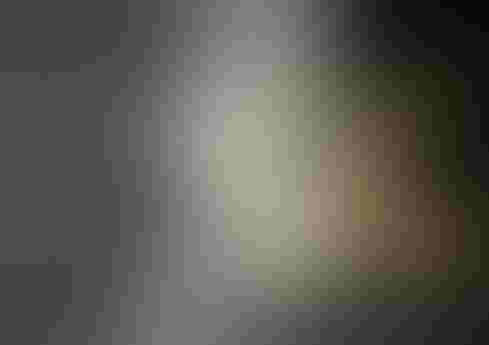 Image: Olivier Le Moal - stock.adobe.com
Throughout the pandemic, chief information officers have been instrumental in leading digital-focused business transformation at a rapid pace. However, with vaccine deployment underway, there is new hope for a return to an innovative and more profitable future.
In the year ahead, CIOs have a unique opportunity to transform their role across the C-suite from digital enabler to growth enabler across the business, by embracing a strategy focused on the implementation of technologies backed by data and guided by new customer needs. Interestingly enough, according to our research IT was the most likely to be ranked "most resilient" compared with all other functions (by nearly 2x), and this is a perception across the organization, not just from CIOs.
Now is the time for CIOs to build upon their reputation of resilience to help organizations pivot back to growth.
Rethinking uncertainty through experience
The uncertainty of the past year caused a drastic shift in how businesses interact with their employees and customers as a vast majority of interactions quickly shifted to digital. We are now operating in a new world where every single experience -- how and what people buy, how and where they work, and even how they interact with others -- has been upended, and this pace of continued change is here to stay. The difficult changes from this year are forcing brands to reimagine everything. In some ways, we are entering a period of opportunity which we call the "experience renaissance."
And, while leading CEOs are changing how they engage with customers, using experience as a business imperative for profitability, recent research finds that by 2023, CIOs will be entrepreneurial leaders who evolve their organizations into centers of excellence that engineer enterprise-wide collaboration and innovation.
While many successful CIOs have pivoted to take advantage of this drastic and likely permanent shift in customer behavior towards digital, many now have an opportunity to become a growth enabler, by embracing the business of experience (BX).
At its core, BX is an evolution where technology, experience and customer obsession is not just about optimizing a touchpoint or a new workstream, but a new way of working entirely, and the ROIs are significant. Companies prioritizing experience through all workstreams grow their profitability six times the rate of their industry peers.
What's an example of a clear BX leader this year? Netflix, who has defined itself by a desire to constantly redefine what an elite entertainment experience can be. Netflix isn't centered on a specific technology or entertainment product, rather, they are defined by the change they continually create in what entertainment experiences can become.
Right now, there are simply too many ideas and too many priorities for technology organizations. This creates uncertainty through the organization. Ultimately, BX provides businesses with a clear and unifying strategy for prioritization, based on customer needs. BX allows CIOs to enable the broader organization to enter a new category of industry leadership by utilizing technological innovation as a pervasive driver of their 2021 business revival.
A value shift for CIOs: Winning ways
Many organizations have a customer experience team but too often, CX is applied like glitter to technology. BX is about putting experience and needs at the fabric of business and technology decisions. Once the business value of BX is understood and embraced, CIOs and other executives must be prepared to sync the tech, data and human agendas they unearth during this rebirth to become BX-led.
Here's how you can activate BX within your technology strategy:
Becoming a BX-oriented business starts with syncing strategic agendas. Too often there are three different agendas: one for experience, one for analytics and one for cloud. BX leaders connect the three by design and have a clear understanding what new experiences can be enabled through the new tech and data platforms. The CIO is poised to lead the synchronization effort across these agendas for the benefit of the entire organization. Ultimately, the goal must be flexibility as new channels will emerge and customer needs will change. So, a company's technology engine must focus on creating a more agile infrastructure within the cloud. When implemented properly, these business investments save costs, while linking data and, most importantly, create the speed to move at the pace of customer change.
Prioritize your agenda using customer needs as a compass. CIOs that are BX leaders use the customer need as their compass to drive prioritization which is balanced with business value. There is no doubt that CIOs collective agenda is overwhelming and increasingly hard to prioritize but by orienting around the customer need -- tied to business value -- is a simple path out of the prioritization conundrum. Among leading companies today, 61% say their company has a clear view of which technology platforms they need to leverage in order to remain competitive and relevant to customers -- compared to only 27% of their peers.
Create a technology innovation agenda that balances now and next. CIOs need to not only address the areas of customer friction now but think holistically about each experience, such as the employee experience, new ways of engaging with customers and even adjacent business functions. The innovation agenda should not be created in a vacuum but invite customers and employees as valuable co-collaborators in the process. BX leaders use customer obsession as their strategic compass to guide their technology while making experience innovation an everyday habit across the entire organization. This means viewing innovation outside of incremental gains and moving beyond what's often a bias to copy from peers.
CIOs need to feel co-ownership of the experience agenda. For companies that are BX leaders, they expand the experience remit across their entire organization -- beyond the CMO or COO -- experience is everyone's business. So much of a company's future relevance and growth is reliant on technology that it's paramount for the entire technology organization to feel not like back-office operators, but experience enablers. And this is a mindset and a new way of working that will fuel new opportunities and new areas of growth.
What's next
The past year has brought about a radical shift in customer behavior, the likes of which many businesses have never seen, upended by world events out of our control. This change has left many organizations overwhelmed with the pace of change, unclear on how to move forward and where to even begin to build back to growth. This accelerated pace of change is creating a talent debt on many teams as many need to quickly learn the scale and pace of what's required to keep up. As we advance into a year without precedent, CIOs have a unique opportunity to synch strategic agendas, use customer needs as a new compass and then pivot technology back as growth-enabler for the business.    

Baiju is one of the founders of Accenture Interactive and its Chief Strategy Officer. He also conceived and led the acquisition of Fjord, placing design firmly at the heart of Accenture Interactive. Through his career, Baiju has traversed technology innovation, business strategy and venturing, marketing, and design. While seemingly divergent, Baiju is passionate about the need to bring these disciplines together in order to unleash disruptive strategies, rally organizational change and deliver innovative ways to delight customers. He works across industries to reimagine and shape some of the top brands' strategies and new service offerings. 
Never Miss a Beat: Get a snapshot of the issues affecting the IT industry straight to your inbox.
You May Also Like
---