The CIO's Role in Setting the Remote Work Agenda
The CIO's Role in Setting the Remote Work Agenda
Here's a six-step roadmap for IT leaders to follow as they continue to prepare for business as "unusual".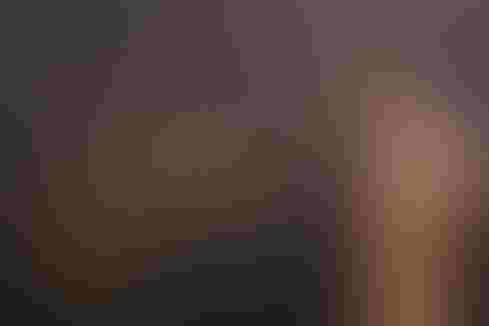 Image: patpitchaya - stock.adobe.com
As companies navigate the uncharted territory of a post-pandemic world, chief information officers and IT leaders need to make sure their technology agendas continue to set their companies and remote workers up for success.  
This new remote workforce creates a unique set of challenges for C-suite leaders, who must be 'all in', working together to find solutions. The CIO needs to be a proactive participant in leading and driving change, describing the competitive advantage, and demonstrating the link between the technology agenda and the employee value proposition. Many companies enabled remote work successfully -- demonstrating it can work on a large scale and can be part of the new operational plan, which means the old plan goes out the window.
What may have been a priority in January, such as a PC refresh or a new software-defined wide area network, may now be on the backburner. CIOs plan for the unexpected, but most business continuity plans focus on regionally limited disruptions and on how other regions of the globe can pick up the workplace slack. COVID-19 turned those plans on their heads as a massive global pandemic was thought of as a distant possibility and as such caught many CIOs unaware.
From the broadest goal of on-the-ground operations (such as ensuring that technology systems and procedures are aligned with business goals) to planning (such as understanding digital technologies and how to cost-effectively utilize them), the CIO still plays an integral role in shaping their technology agendas. But now, an additional focus needs to be put on the forward-looking "next wave" of technical building, beyond the table-stakes priorities. And early preparation is key.
For a CIO, preparing for the future of remote working involves six key factors:
A scalable network enabled by automation, such as software-defined networking (SDN) and virtualized network services (VNS), that can flex to support new usage patterns as work shifts outside of offices and enable application availability prioritization. The good news is that as your workforce was suddenly displaced due to COVID-19, you've already seen how your network can respond under this level of stress and be prepared for a more permanent displacement.

Cloud-ready applications for collaboration, core operations, and support. Understanding the tools your team needs for remote work, and considerations such as what internal parties and partners need for collaboration, are critical in shaping the applications needed for your remote teams.   

Strong and secure mobile connectivity to access those applications, as well as the corporate WAN (for those that are not cloud-enabled). With the increased level of remote work, these systems need to be built for and prepared to handle a higher percentage of remote employees.

End-to-end monitoring of network performance to maintain control, usability and security. With more and more devices being accessed off-premise, understanding and monitoring the intersection between end-user devices, applications and infrastructure is critical.  

Zero-trust security implementation that strengthens the protection of sensitive information outside of physical offices. Businesses must equip systems to protect, detect and respond to threats in this next age of remote work where sensitive data goes beyond on-premise devices.

A resilient end-user support model and supply chain that can handle spikes in teleworker demand, both in terms of calls for help and the need for laptops, tablets or other mobile devices. For many organizations, the pandemic has exposed gaps in their current models that are preventing scalability.
Remote work is not going away and therefore, CIOs and IT managers need to use the lessons of the present to future-ready their organizations. Seeing how the network, security and employee collaboration systems operate during the pandemic should provide the blueprint to be ready for the road ahead. By acting now, leaders can capture the needs of employees and customers and create alignment across the organization as they pivot toward the new normal.

Sampath Sowmyanarayan leads the global enterprise segment for Verizon Business Group, with responsibility for delivering innovative business solutions to Verizon's global wireline and wireless enterprise clients. He leads a global team focused on delivering solutions to enable enterprise customers -- including 99% of the Fortune 500 -- to securely connect to the global economy and intelligently manage business interactions and operations in real-time.
Never Miss a Beat: Get a snapshot of the issues affecting the IT industry straight to your inbox.
You May Also Like
---