The Errors That Should Keep Alexa (and Your IT Team) Up at Night
The Errors That Should Keep Alexa (and Your IT Team) Up at Night
The key to innovating with conversational technologies is understanding what consumers will expect from voice technology.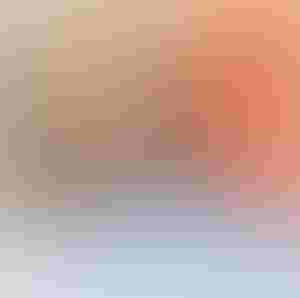 Smart speakers and other voice assistant devices will show up on many shopping lists this year. Your newest smart speaker might even reside within your new microwave. But has this technology really earned such a trusted space in our phones, cars, living rooms and kitchens?
Gartner estimates that 30% of our interactions with technology will be through conversations with smart machines by the end of this year. This is no surprise given that the global smart speaker market grew by 187% in the second quarter of this year alone. Looking toward the future, voice technology is poised to make a dramatic impact on the way people find, consume, and act on information. By 2020, 55% of US households will have installed a smart speaker such as an Amazon Echo or Google Home.
Yet, new research on the Future of Voice Technology in the Enterprise shows that while the appetite for voice is strong with millennial consumers, the underlying technology is not ready from a consumer experience or even a technology maturity standpoint.
The biggest issue? Text to voice fails
Although many people are already using voice assistants to send texts, order a pizza or call a cab, the technology is likely to cause errors; 85% of millennials surveyed reported errors in voice-dictated texts alone. Inaccuracy is the biggest challenge faced by these services and one that is costing businesses big bucks. Getting the technology wrong can mean missing out on a piece of the $30 billion smart speaker market or the 50% of web traffic that will be driven by voice by 2020.
Given the consumer reliance and expectation of voice to be a simpler, more convenient way to complete everyday tasks, IT leaders are under significant pressure to ensure that any voice-enabled touchpoint they bring to market meets certain requirements. More specifically, keeping in mind consumer concerns around accuracy and security will be key as voice assistants evolve from doing simple tasks to taking a deeper role in our personal lives, such as Alexa having conversations or Salesforce's Einstein doing tasks for the enterprise.
IT leaders fear poor user experience
It's no surprise that these inaccuracies have left many IT leaders concerned about voice technology and hesitant to implement it into their businesses. Many think it is too problematic to invest in it at all. Of the companies that don't currently invest in voice, 67% say that the fear of providing a poor user experience is the primary factor. IT leaders also fear that this technology will be inaccurate, not worth the cost or that they won't be able to secure user data.
However with 71% of millennial consumers reporting that they use voice assistants on a daily basis, and 46% saying they use them five times a day or more, many businesses underestimate the demand for a high-quality voice experience already. A majority of IT decision-makers -- 53% -- believe it will take more than three years for their peers to even begin to invest in voice. The fear of errors, coupled with the misheld belief that the transition to voice will be a slow one, has left many companies behind the curve. This mindset puts business and their products at risk. Adoption of this technology will happen rapidly as consumers demand for convenient services that integrate seamlessly into their lives. Those who don't take voice assistant technology seriously risk falling behind the competition.
Don't fear Alexa, make her smarter
The solution for IT leaders isn't to fear this technology, but to improve it. Embarrassing speech-to-text errors should not be seen as a reason to run from this technology, but as a challenge to build something better.
As a growing familiarity with voice assistant technology fuels wider adoption among consumers, there is a huge opportunity for both B2B and B2C organizations to draw new customers and increase loyalty by improving speech recognition. To avoid wasting valuable resources on the development of the wrong innovations, enterprise businesses must spend time aligning with user expectations and rank improvements accordingly by taking two actions.
The first is using research data to prioritize the advancements users are more likely to adopt today. Companies that emphasize trust and accuracy to build a leading voice technology experience will earn users' confidence over time, allowing them to push broader or behavior-changing updates down the road.
Second, it is important to uncover the true pain points of your voice technology with a deeper analysis of user expectation versus actual experience. Determine if users avoid the use of voice technology due to inaccuracies or due to mistrust of the technology.
By understanding what consumers will expect from voice technology, companies can start innovating to integrate voice in a way that is successful. There will be clear rewards for the enterprise businesses that meet these demands; namely, product and brand loyalty from the next generation of decision-makers and early adopters.
Matt Chotin is Senior Director of Technical Evangelism at AppDynamics.
Never Miss a Beat: Get a snapshot of the issues affecting the IT industry straight to your inbox.
You May Also Like
---