The Future of B2B E-Commerce
The Future of B2B E-Commerce
IT leaders can close the digital gap by taking product, customer, inventory, invoice and other information and make it a more modern user experience.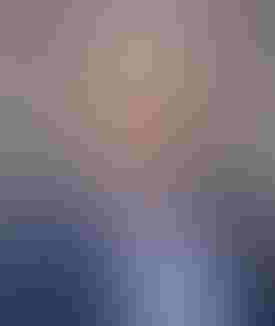 When it comes to business impact and adoption, e-commerce projects for manufacturers don't always reach their full potential.  Some might point to the challenge of creating an Amazon-like user experience, while others might mention the lack of visibility to good data, complex implementations, or even the e-commerce technology itself. Since the implementation of these e-commerce systems usually falls in the lap of IT, technology leaders often bear the brunt of the blame for efforts that are less than successful. 
As we look to the future, it's important to acknowledge there are deeper issues blocking the success of e-commerce initiatives. We need a change in mindset, and a much bigger organizational commitment, to see greater success. When implementing e-commerce, it's important to remember that success relies on a strategy that goes beyond the normal IT project parameters.
This might sound odd coming from the CEO of a technology company, but it's time to put aside the idea that the technology itself is the sole solution to designing and building more effective and efficient e-commerce. The foundation of business-to-business (B2B) e-commerce, and the entire commerce environment, is about focusing on the customer first.
We've learned, perhaps the hard way, that customers want to interact and buy in different ways, but the goal isn't to try to move all buying transactions online. This is about so much more than just a shopping cart. It's about closing the digital gap: taking product, customer, inventory, invoice and other "back office" information and making it more accessible, in the moment, in an intuitive, modern user experience.
In 2019, we're really looking at e-commerce 4.0, a hybrid of digital and full-service customer experiences that make the entire process, and everyone supporting that process, much more efficient. Organizations that still see B2B commerce as a "technology only" initiative will struggle tremendously, or even fail completely in the months to come.
The holistic solution
The battle for survival for manufacturers is on two fronts. On one side, low-value websites are competing via the lowest price possible, using SEO and other broad scale digital techniques to capture the customer's attention. On the other, companies are encountering competition from massive tech stacks and sophisticated marketing engines.
The B2B companies that will thrive against both the gnats and the giants are, and will continue to be, those that view digital e-commerce as a holistic system, not just an online ordering tool.
More than a technology component to this effort, there's an organizational component that requires executive support and strong adoption of the new digital capability. Most importantly, there is the customer component. When these factors are combined -- leadership support, internal employee engagement, and a strong understanding of the customer -- the foundation is set for forward momentum with digital transformation. And only then is it time to consider the best technology to help support a new digital e-commerce vision.
Manufacturers must reset goals for e-commerce
Sales and customer service representatives play a critical role in driving customer experience in B2B companies. Given the digital gap that exists today, sales and CSR teams spend much of their time in lower value-added activities such as searching for information or taking orders.
Digital strategy should not be designed to replace sales teams or move all business online.
The power of e-commerce to extend valuable information to your customers can automate lower value tasks, and keep CSR's, sales and customer-facing team members focused on the activities that really matter. 
The real winners will be the companies that stop thinking about how to get more people to buy from them and start creating strategies that focus on making it easier to do business with them.
You can't just throw technology at the problem.
B2B needs to give marketing more credit
The organizations I see growing and moving forward with successful e-commerce are using modern marketing methods driven by data to really learn about who their customers are and how they like to buy. Royal Canin, a global pet food manufacturer offering individualized nutrition, is just such an example. Within a year after implementing an e-commerce platform for managing diagnostic-based selling, they have better served the needs of their diverse customers and achieved a 54% increase in orders, as well as 49% growth on the platform itself.
Frankly, we have tremendous opportunities to drive better intelligence and in turn, better serve the customer.
Industrial companies have long histories with customers, so there's a significant amount of relevant data available. That customer-specific and complex product information resides not only in the software, but also in the minds of the sales and service reps, some of whom are retiring. Companies that have embraced the idea of integrating and making this data more accessible for their team and their customers, will continue to thrive in the future. Many of them have already figured out how to move beyond just a billing and order system, to a holistic, truly transformed commerce experience.
Remember the customer is always the focus.
Steve Shaffer is the CEO of Insite Software a leading B2B e-commerce platform for manufacturers and distributors.
Never Miss a Beat: Get a snapshot of the issues affecting the IT industry straight to your inbox.
You May Also Like
---