The Future of Work in a Post-COVID Era
The Future of Work in a Post-COVID Era
Advice for CIOs: With remote working here to stay, now is the time to advance cloud initiatives, consider uses for AI, and strengthen business continuity.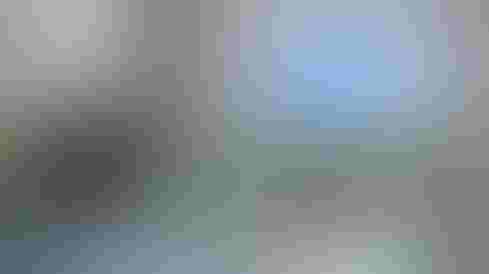 Image: whitehoune - stock.adobe.com
The impact of COVID-19, from a CIO and IT perspective, hasn't been without pain for many organizations. Before the crisis, the standard practice for many businesses was to provide on-site IT support and sometimes dedicated resources to employees working within the company's offices. The pandemic changed things almost overnight, challenging IT to deliver the same level of support remotely. When the dust settles, this shift will likely take some permanent form. What else should we prepare for?
Expect remote work to continue
For many industries, work will change drastically within the next five years. The concept of work as being something primarily done within the four walls of a company's office will be regarded as outdated. Employees will demand the ability to work remotely, wanting greater flexibility. Most companies, if not all, will recognize the large-scale benefits remote working offers and enable some sort of hybrid approach. In fact, this is already happening with companies like Capitol One, Twitter, Facebook, and Shopify, which have announced plans to go substantially remote.
There are many things companies must ask themselves, however, as they get ready for this new way of working. Chief information officers who previously looked at security from a closed, in-office environment must pivot to thinking about how they will secure their employees and meet data privacy and compliance requirements in an open environment. They'll also have to ensure there are enough devices for all employees and that workers are adequately equipped wherever they happen to be working. If any employees will be using personal devices, there must be some form of standardization. IT will also need to confirm that each employee's setup is secure and allows for encrypted communications from whichever network an employee is connecting, back into the corporate infrastructure. Those considerations may be further complicated if the corporate infrastructure includes a multi-cloud architecture. While these challenges are complex, the good news is organizations will master them in the months and years to come. 
Watch for cloud and AI to cement their foothold
Without a doubt, COVID-19 is accelerating digital transformation plans. The cloud is also fast becoming a necessity in the current environment. When schools in Michigan closed due to the pandemic, for example, Zeeland Public Schools was among the thousands of organizations that wasted no time in deploying a cloud solution to get staff working remotely within 24 hours. The reliance on cloud to support remote and dispersed working scenarios will only grow as organizations develop a taste for the flexibility and efficiencies it provides. Defining a cloud migration strategy should be at the top of every CIO's list of priorities.
AI also has increasing momentum and deserves a place on the list. It's proven extremely helpful in allowing British retailer Laithwaites Wine to respond to a surge in demand during COVID-19. The company's cloud contact center made it easy for staff to work from home and they could just as easily manage the influx of orders by leveraging an AI-based chatbot to help agents work more efficiently. Another UK-based organization, North Yorkshire Council, derived similar results using AI technology to help staff handle heavy call volumes in the early days of the pandemic.
In our future work world, we'll see AI expand beyond these types of applications and even be commonly used to manage network traffic and access and perform data analysis for businesses to more effectively support working from anywhere.   
Business continuity and disaster recovery plans will change
A lot of organizations weren't ready for COVID-19 because they never imagined a scenario in which all their workers would be remote. As a result, many learned the hard way that they didn't have the infrastructure in place to maintain operations. Going forward, smart organizations won't make the same mistake.
Business continuity and disaster recovery plans will include clear strategies for enabling remote working for all employees and contingencies related to specific needs, i.e., do all employees have the devices their jobs require? VPN connectivity? Access to a secure network? What about a standard means of communications and collaboration, such as a robust, secure video platform? Every business will be taking these aspects into account we move ahead.
The CIO's role continues to evolve
More than ever, the CIO plays a critical role. Our remit has broadened from a functional capacity in the '90s, to an advisory role in '00s, and today we're laser-focused on strategy. As technology advances and integrates further into business, the CIO is transforming yet again and blending with the COO.
By laying the groundwork now, this new breed of CIO will be well positioned to oversee future business and technology transformations and power new ways of working for the diverse needs of remote, hybrid and in-office workforces. 

As Mitel's CIO, Jamshid Rezaei drives the company's IT initiatives as well as develops and executes internal digital transformation efforts. A passionate driver of innovation, he's been at the forefront of digital technology implementation in business communications for nearly two decades. Rezaei joined Mitel following the 2014 acquisition of Aastra Technologies, where he held various leadership roles in IT and business operations. He holds an IT Diploma from CDI College of Business and Technology and is a CIO Association of Canada member.  
Never Miss a Beat: Get a snapshot of the issues affecting the IT industry straight to your inbox.
You May Also Like
---