The 'It' Factors in IT Transformation
The 'It' Factors in IT Transformation
These three factors produce an IT transformation that can maximize the value from technology and people to power business agility.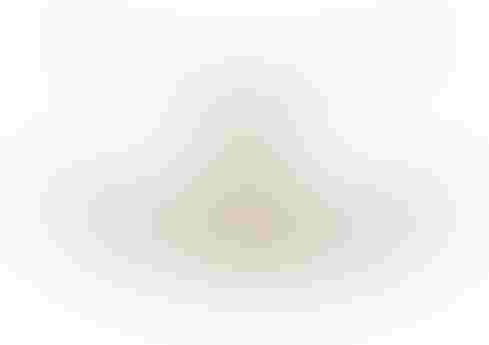 Image: petrovk - stock.adobe.com
I've always been fascinated by the genius and foresight of Leonardo DaVinci. Before any flying machines were invented, he designed a parachute. To date, his parachute's proportions are the only ones that work. It goes to show that age-old wisdom sometimes can't and sometimes shouldn't be replaced. Even with all the mind-boggling advances in science and technology, it's sometimes best to start with what works and then maximize the impact by connecting dots or adding new ones. For example, today's parachutes aren't the "tent of linen" that DaVinci envisioned: they're now made of a more wind-resistant and supple fabric, nylon. But the fundamental proportions remain.
The concept of an IT transformation hinges on the same principle. Enterprises need to leverage an approach that allows them to execute on their business imperatives while ensuring IT can power that overhaul. Enterprises struggle with compromised outcomes when the business transformation is not coupled with the right focus on IT's companion journey. 
Once this concept is imbibed, the question then becomes what's the best approach for an enterprise to solve for this critical IT transformation to enable its business transformation? Should one go with a complete IT makeover or use innovative thinking and experience to build upon facets that work today?
The latter option is proven to be the most viable. Combining the best of both worlds -- the tried, tested, and wise, along with the disruptive and new. This approach allows enterprises to harness technology at scale for business change.  It leverages proven and currently used concepts such as design thinking, DevOps, Agile, MVPs, cloud, application rationalization, and continuous innovation. Yet it answers the often-ignored questions: how many organizations using Agile ensure that every single activity of their engineers align to epics?  Shadow IT has been the bane of many-a-CIO for as far as I can remember. But how many organizations focus on complete business IT alignment where the operating model supports proactively eliminating business operation disruptions as opposed to meeting internal IT SLAs? The best way to generate this elusive value from an IT revamp is to use existing concepts and add vital new ones to get transformational results. And the outcome? A business that can comfortably jump barriers and leapfrog competitors for whom IT is an afterthought.
So, let's break this down a bit. What are the "it" factors that separate a successful IT transformation from the ones with relegated outcomes? For starters, in the former, IT leaders address every critical part of the whole and the framework encourages C-level executives to take the plunge. Enterprise executives sometimes get cornered by organizational dynamics into playing it safe, into taking baby steps.
Unfortunately, though, as former British Prime Minister David Lloyd George so appropriately puts it, "You can't cross a chasm in two small jumps." Committing to a well-planned yet courageous leap is critical for success from the very onset. That's the only way to realize and maximize tangible and measurable benefits and ensure outcomes aren't diluted from piecemealing. For example, while it's useful to start with AI for say, chatbots, that highly focused application for customer experience transformation yields only a fraction of what a well-executed enterprise-level AI roadmap, that aligns with the company's north star, would bring.
The second "it" factor is the focus on people. While many might believe robots will soon rule the world, the value of culture and people to the success of any significant endeavor can't be underestimated. If the culture naturally allows employees to work exclusively on activities aligned to business KPIs, and if the workforce has the future-ready skills to complement and enhance systems to sharpen the company's customer focus, we have a game changer. We need a human and machine partnership mindset ("I will build my AI to evolve"). We need efficient full-stack engineers with a site reliability engineering mindset ("I am accountable to operate what I build"). We need an organizational mindset where the business isn't a customer of IT but a tightly aligned "partner in crime." An organization supported by an aligned business and IT mindset would foster such a culture in a non-contrived way.
The third and probably the most compelling "it" factor is that the framework for the IT transformation, by its very nature, never becomes obsolete. It's adaptable, not a static framework that will require an overhaul in a few years. It's sustainable and will continuously evolve because embracing "the new" is at its core. It will enable enterprises to embrace flexible architectures with microservices that allow them to easily leverage ecosystem partners and even create autonomous product variants.
Today, the journey to cloud with advanced cloud-native security tools are a value creator for most organizations. Because this framework is technology agnostic, it will easily absorb the next big technological innovations such as unhackable internet and tiny AI. Per MIT Technology Review 2020, an internet based on quantum physics with inherently secure communications and an ability to run powerful AI algorithms by shrinking deep-learning models with less carbon emissions on our smaller gadgets are two of many technological breakthroughs around the corner. "The new," will no longer stump organizations but rather allow them to seamlessly integrate it to excel in innovation and business value.
These "it" factors produce an IT transformation that can maximize the value from technology and people allowing a company to power business agility. These game changers are what steer an enterprise away from marginalized outcomes. With all that said, I recognize that taking a plunge can be a formidable feat -- whether it's jumping out of a plane at 10,000 feet or transforming your entire IT organization to enable business change. Both are daunting. However, just as there's solace in knowing that DaVinci's invention of the parachute has stood the test of time, it's comforting to know that numerous organizations have successfully taken a leap with this approach and have experienced a soft, yet game-changing, landing.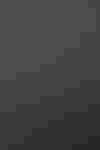 Chetna Sehgal is accountable for all Technology work for Accenture's North America Communications, Media and High-Tech clients in the West region. She is also the Technology Lead for Accenture's North America High Tech Industry network. Chetna has grown Accenture's footprint and built a strong Technology practice that focuses on pioneering and innovative solutions that drive value for some of the world's marquee logos. In her 24 years with Accenture, she has been a trusted advisor to her clients. In addition to getting her MBA from George Mason University, Chetna has studied Negotiation at Harvard and MIT. She has also studied Value-Led Selling at Stanford University. 


Never Miss a Beat: Get a snapshot of the issues affecting the IT industry straight to your inbox.
You May Also Like
---