The State of Affairs in 'Right to Repair'
The State of Affairs in 'Right to Repair'
Big Tech companies argue that right to repair could decrease IT devices' performance, expose company secrets, reduce cybersecurity protections, or put safety of customers at risk. Are those realities or excuses?
Olena Holubova via Alamy Stock
Whether you have the right to repair your mechanical device or not is the subject of heated debate between consumers and manufacturers. And it's not a new question.
Humans have been repairing their tools for thousands of years. But the Industrial Age led to the development of proprietary tools -- automobiles, appliances, and eventually computers and cell phones.
As early as the 1920s, manufacturers began intentionally engineering a limited lifespan into their products, thus creating a perpetual market. Consumers were forced to buy replacements rather than fixing the devices they had already purchased. By the 1950s, many had begun actively restricting access to spare parts.
This has been quietly unpopular among consumers. A variety of secondary providers have emerged who repair failing devices using grey-market replacement parts stripped from discards or sold by unauthorized manufacturers who duplicate them -- often poorly. And a determined cohort of activists have pushed for mandatory cooperation by the industries that produce them.
Sporadic legislation has established a right to repair certain, narrowly defined products in some states. Still, progress has been slow. Though Apple and Samsung both offer a limited selection of spare parts, many industries continue to lobby against the right to repair.
Here's a deeper dive into the state of right to repair in technology -- from ethical, practical, and legislative standpoints.
Legislative Advances
The legislative enforcement of right to repair has been a halting process. Massachusetts ushered in an automotive right to repair law in 2012 and similar national legislation was introduced this February. South Dakota introduced legislation that would have established the right to repair digital devices in 2014 -- but it floundered. Since then, some 40 states have tried to pass similar laws. New York saw the most recent victory, with the passage of the Digital Fair Repair Act in December 2022.
The EU, too, has been moving toward repair as a right. However, a right to repair proposal was delayed due to a negative opinion by the Regulatory Scrutiny Board (RSB) in October 2022. Australia has passed national legislation regarding automotive right to repair and has commissioned a report on right to repair as a larger consumer issue. Bill C-244 in Canada would make it easier for repair providers to circumvent proprietary software. It is the most recent of a number of bills attempting to establish more sweeping consumer protections -- notably, the broader-reaching Bill C-272 has languished in committee.
Advocates from countries across the world -- from Africa to Asia -- are pushing for similar change.
Russ Ernst is chief technology officer at Blancco Technology Group, a company that specializes in data erasure and computer reuse. He thinks that more indirect pressures may also play an important role in motivating manufacturers to participate more actively in the repair industry.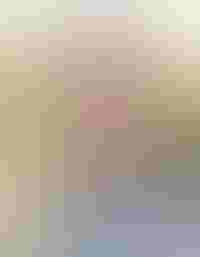 Russ Ernst, CTO, Blancco Technology Group
Ernst cites proposed SEC regulations that would compel greater transparency to investors on sustainability and climate impact. He thinks this could harness market power to drive willing compliance with repair initiatives. If repair provisions are built into these regulations, companies that do not comply will be less appealing to investors.
"They can not only facilitate their industry and do good, but it's going to make their reporting look good, too. And then the market might value them differently," he suggests.
"It would be much better not to have to legislate," says John Hooker, professor of business ethics at Carnegie Mellon University's Tepper School of Business. Rather, he hopes, there will be a "sea change in the consciousness of manufacturing."
What's It to Them?
While major providers like Apple and Samsung have made minor concessions, most tech companies have been resistant to the right to repair movement. Many have engineered their products using components that are purposely inaccessible or impossible to replace without going through the original equipment manufacturer (OEM).
Apple, Microsoft, Amazon, Google, and many other giants of the industry have taken steps to impede right to repair legislation.
When pressed, they cite a variety of reasons: access to proprietary technology, software vulnerabilities, potential breaches of customer data. Even authorized repair shops find it difficult to source materials and manage the roadblocks of proprietary software and security systems.
But observers claim they have little to worry about if appropriate provisions are built into right to repair legislation. Repair industry representatives emphasize the potential of their role as an arbiter of safe, affordable processing of defective devices for the consumer and as a safeguard against potential breaches for manufacturers.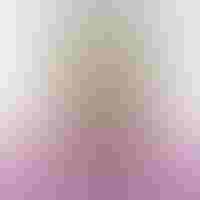 Adam Shine, President, Sunnking
"​​Rather than opening it up to the entire free world, they could come up with their own network of authorized repair dealers. They could establish NDAs with their network and share necessary information without it getting out to the masses," says Adam Shine, president of Sunnking, a New York-based electronics recycling company.
And despite the protestations that third-party repair services pose some sort of threat to the tech industry, Ernst thinks that major manufacturers will be just fine.
"I don't think that's a change in their business model," he predicts. "It may lead them to acknowledge that this part of the market exists. But I don't think that this market has ever really not existed. Ever since the beginning of the PC, there's always been a secondhand market."
Ethical Considerations
Consumer and sustainability advocates have become increasingly insistent that repairing devices ought to be a right. Growing awareness of electronic waste and increasing aggravation with short-lived devices have resulted in a coalition of determined activists. Most groups are in Western countries, but the issue is a global one. Developing countries have become dumping grounds for e-waste. And while some people make a living scrounging valuable materials from discarded devices, they risk exposure to highly toxic compounds.
Right to repair offers the possibility of remediating this situation to some extent. The developing world represents a massive market for repaired devices -- and could be a new revenue stream for OEMs. Such a move might serve to reduce waste and offer discounted technology to those who might not otherwise have access.
"There is plenty of opportunity -- as long as there's data security -- to unlock the potential of finding a new home for these devices," Ernst exhorts.
"The effort to stamp out the repair industry attacks one of the mechanisms that allows our economy to benefit from efficiency," Hooker adds. "I think it's really quite serious."
Perhaps surprisingly, manufacturers are taking notice. While they have been slow to act, in-house chatter suggests that many professionals in the industry are quietly agitating for more equitable, sustainable practices.
"Companies know their employees are very interested in these issues and they want to keep them," Hooker notes.
But there are competing interests at play. "Parts of an organization drive publicly committed sustainability goals. Other parts of that same organization are fully focused on driving revenue through the purchase of brand-new hardware assets," Ernst says.
The notion that consumers ought to be able to repair their devices is certainly ethically compelling. But Shine doesn't think everyone involved in the movement has egalitarian motives.
"Groups that have been pushing to get this done are now signing agreements with manufacturers in order to provide the parts to the consumers after they've pushed the law through," he claims.
A Way Forward
Given the current groundswell of legislation in the Western world at least, right to repair seems like an inevitability -- in one form or another.
What that right will look like in practice remains to be determined. There are legitimate concerns -- some components of computers and cellular phones are volatile. Lithium ion batteries, for example, have been implicated in a spate of dangerous fires.
"To what level should those tools be made open to the wider public?" Ernst asks. "Should they be limited to a select group of certified processors who can then perform repairs to OEM specifications?"
"I think it goes a little bit too far by granting consumers the ability to repair their own phones, because I do think there's going to be complications and issues that come up as a result," Shine concurs. "And I'm not sure where the liability stands."
Licensed repair, it seems, may be the most viable middle way. And Shine thinks that the removal of barriers to the necessary tools may spur development. "Access to parts and manuals would lower the barrier of entry to getting into the resale business," he confides.
Until then, consumers intent on fixing their gadgets will have to squabble over spare parts on eBay -- or, more likely, just sigh and go with the "upgrade."
What to Read Next:
The Circular Economy for Enterprise Computing Gear is Evolving
9 Tips for Modernizing Aging IT Systems
Never Miss a Beat: Get a snapshot of the issues affecting the IT industry straight to your inbox.
You May Also Like
---