The Truth About Blockchain
The Truth About Blockchain
The distributed ledger technology called blockchain is getting a lot of attention right now. Is it the right solution for your IT project?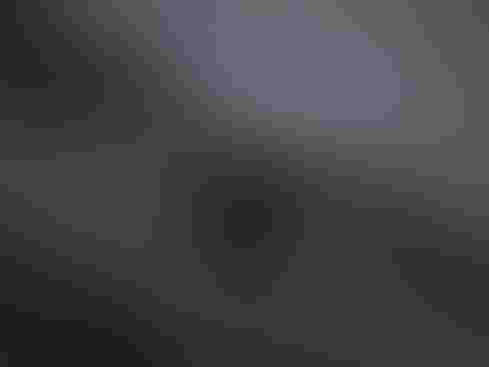 Image: dencg - shutterstock
Every year there's a technology that everybody talks about. It will change everything. It will give your company a competitive edge. If you don't have it, your company may be left behind. Yet, while many people are talking about it, including, probably, your CEO, very few people actually understand it. In past years that technology may have been 3D printing, BYOD (bring your own device), or big data. This year it's blockchain.
Blockchain has been proposed as the solution to a number of technology challenges, from startup funding to voting to payments for ride sharing to proof of identity. But what's the reality?
First, let's start with a simple definition. Blockchain is a distributed electronic ledger. Each "block" references a record. Each time a new block is added it contains a secure link to the previous block, a timestamp, and transaction data. The blocks link together to form the chain. No central authority controls the Blockchain, although companies do offer Blockchain systems. Those systems include Ethereum, Hyperledger, and Corda.
"Blockchain could have a potentially substantial impact in sectors from healthcare to energy to government," said David Shrier, a lecturer in on emerging commerce at MIT and Oxford, and CEO Distilled Analytics. Shrier spoke with InformationWeek in an interview. "It's not a solution to every problem in the world, but it does have a lot of interesting applications."
However, most of the blockchain implementations that exist today are pilots, not actual production systems. Shrier believes we are at the start of what will become a system that does change everything.
"Think of it as the Internet in 1998 or even 1994," Shrier said. "It's still very early. We haven't even begun to comprehend what is the killer app for blockchain. But we've started to debate it…There's very little deployment of blockchain in production today but there are a lot of proof of concepts."
Shrier believes one of the most interesting use cases disrupts how traditional venture capitalists fund startup companies. Today much of the investment is concentrated within a certain geographic perimeter of Sand Hill Road in Palo Alto, California and a few other hubs, according to Shrier. By using blockchain as a mechanism to raise funding, the technology industry could decentralize where innovation gets funded, he said.
Another promising use case is in identity, Shrier said, noting that there are over a billion people in the world who do not have a legal identity, and that can lead to exploitation of individuals.
However, blockchain's biggest use case to date is the one it was original designed to do -- serve as the distributed ledger for cryptocurrencies such as Bitcoin.
Jonathan Rivers, CTO at 3Pillar Global, a custom software development company, told InformationWeek in an interview that the pace of customer requests for building blockchain solutions has accelerated to about one per month for the last several months. But the company actually has only built one blockchain for a customer about two and a half years ago.
"We actually did build that one because they wanted to build the thing that blockchain is good for -- a private cryptocurrency marketplace."
Rivers said blockchain is often overkill for what most of his customers want. But they've heard about it and think it's the solution to their problems. Why is blockchain such a hot idea right now?
"I think the prime driver of it is this notion of techno anarchism, or the ability to have this free market," Rivers said. "People want to get away from a central provider or control structure. They think that the use of a distributed ledger will free them from the shackles of control of companies or government agencies."
But for all the pros that blockchain offers -- such as security and decentralized control -- there are also a number of cons, according to Rivers. For instance, it's slow compared to other database systems.
When Rivers' customers come to 3Pillar to ask for blockchain, he usually talks them down.
"The joke goes, 'Can I interest you in a message bus and a relational database.' That's generally my first response," Rivers said.
More seriously, Rivers said, 3Pillar looks at the outcomes the client is looking to achieve and then finding the most appropriate technology to do it.
"They may have this idea about building a marketplace or storing information and distributing it," he said. "That boils down to a much simpler set of technologies -- a database that stores customer records, file storage, a formal form of authentication."
But just because blockchain may be overkill for some organizations doesn't mean it doesn't hold promise for future use cases. Gartner's most recent Hype Cycle report for emerging technologies, issued in August 2017, positions blockchain right on the line between "The Peak of inflated Expectations" and "The Trough of Disillusionment," saying that the "Plateau of Productivity" is another 5 to 10 years away. A lot can change in 5 to 10 years.
Never Miss a Beat: Get a snapshot of the issues affecting the IT industry straight to your inbox.
You May Also Like
---