Threads Boom Challenges Twitter Enterprise Throne
Threads Boom Challenges Twitter Enterprise Throne
Twitter's social media rival Threads scored a massive number of signups at a breakneck pace. What does that mean for enterprise users?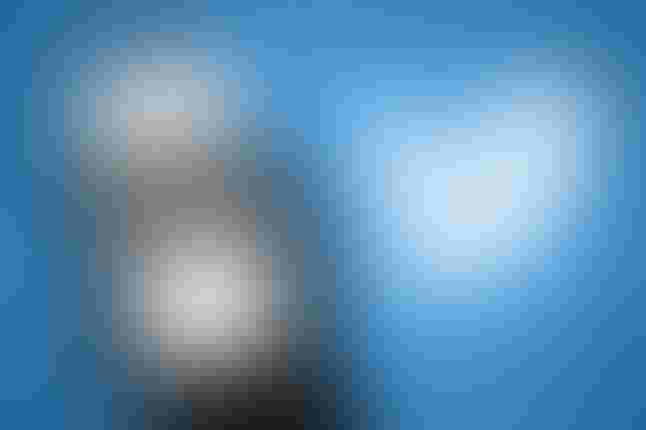 GK Images via Alamy Stock
Meta CEO Mark Zuckerberg's gambit to dethrone Twitter as the most popular microblogging platform is showing great promise as the company soared to 105 million users in its first days. "That's mostly organic demand, and we haven't even turned on many promotions yet," Zuckerberg said of the quick growth in a post on Threads.
Zuckerberg was able to leverage his dominating social platforms Facebook and Instagram (with nearly 5 billion users combined) to jumpstart Threads, which officially launched on Wednesday.
The Threads platform is billed as a kinder and friendlier alternative to Twitter, which has played host to numerous political and social controversies. In a Threads post, Instagram CEO Adam Mosseri said the company plans to play down its focus on politics and hard news. "There are more than enough amazing communities … to make a vibrant platform without needing to get into politics or hard news."
The absence of toxic banter could prove to be more attractive for enterprise users. Since his Twitter takeover in 2022, business magnate Elon Musk slashed many of the terms of service meant to encourage more civil communication, saying those guidelines hampered free speech.
Meanwhile, Twitter's traffic was down 11% from last year's numbers after the Threads launch, according to Similarweb. The site is down about 1.65% from last month. Still, the company is no slouch. Twitter still boasts 353.9 million monthly users.
Hungry for an Alternative?
For Bob O'Donnell, president at TECHnalysis research, the successful launch of Threads said more about Twitter than the usability of the new platform. "People are fed up with Twitter and are desperate for an alternative," he told InformationWeek. "It's clear that people still want a platform that lets them keep up with news in real time, but as Twitter changed, they wanted something different. And this seems more viable than previous challengers."
Indeed, previous entries in the microblogging market had much less traction -- Mastodon, Bluesky, Truth Social, Parlor, and others have barely made a dent in the social landscape. Bluesky, a service backed by former Twitter co-founder Jack Dorsey, signed up a mere 265,000 users since its launch in February, with about 2 million sitting on a waitlist.
Twitter CEO Linda Yaccarino on July 10 took a sly shot at Threads with a tweet reading, "Don't want to leave you hanging by a thread… but Twitter, you really outdid yourselves! Last week we had our largest usage day since February. There's only ONE Twitter. You know it. I know it."
Musk, for his part, has threatened to sue Meta over Threads, saying the company used trade secrets and confidential information to build its platform.
Enterprise Could Hang on Threads
For businesses, keeping up with social media trends is crucial. Threads' near-immediate success will likely prove impossible for enterprise users to ignore. "I think they'd be silly not to jump in," O'Donnell said of enterprise users. "Even if they are literally just re-posting. Companies have to think it though and will have to look at Twitter and say, 'How long does that last?'"
Conversely, users need to understand that the same problems that plagued Twitter will likely visit Threads as the service matures. "All of those problems still exist – people are always going to look to make trouble, and that's not just endemic to one social platform."
"But," he adds, "the more success Threads has, the more businesses won't be able to ignore it. If you're a business, you have to say, 'All right, this is a thing…'"
What to Read Next:
Twitter Source Code Leaks on GitHub Developer Platform
Could Elon Musk's Staff Purge Create a 'Twitter Mafia?'
Never Miss a Beat: Get a snapshot of the issues affecting the IT industry straight to your inbox.
You May Also Like
---