Tips on Digital Adoption and Transformation from Tesla
Tips on Digital Adoption and Transformation from Tesla
Former director of learning shares some of the mindset that drives the electric car maker's strategy for fueling external and internal adoption.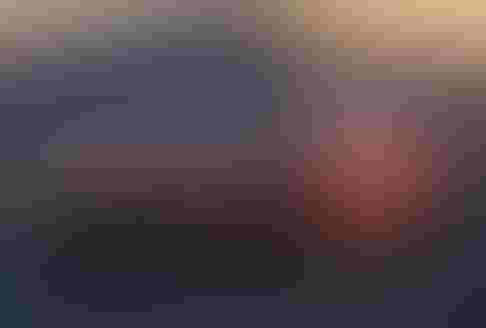 Tesla Roadster<p>Image: Mike Mareen - stock.adobe.com
The move to cloud-based infrastructure is often described as inevitable but part of the battle is getting teams within organizations to embrace such change. At the Digital Adoption Summit hosted this week by Whatfix, Beth Loeb Davies, the former director of learning at Tesla, discussed some of the approaches used by electric automaker to accelerate adoption of innovation. She is currently co-founder and host of the Career Curves podcast. During her session, she spoke about some of the lessons and strategies Tesla found to be most successful for digital adoption.
The momentum pushing digital transformation and cloud migration is building up across many organizations, said Khadim Batti, cofounder and CEO of Whatfix, in his keynote that launched the summit. He said digital adoption is the key to successful digital transformation, yet adoption also remains a substantial challenge of business executives.
"Investment in cloud infrastructure among enterprises is through the roof," Batti said. "It is only a matter of time before all applications are solely cloud based." This evolution is already seen with more and more tech talent distributed around the globe, he said. Current circumstances, Batti said, have highlighted the need for organizations to unshackle themselves from old ways of working. "The recent, unfortunate effects of COVID-19 are hastening a change that was already accelerating steadily," he said.
The inevitability of change however does not mean immediate gains through transformation. Citing research from a 2018 McKinsey report, Davies said less than 30% of transformations succeed with digital transformation success rates specifically even lower. "About 16% of organizations say that their digital transformation improved performance of their companies," she said. Even companies in high tech, media, and telecom sectors, Davies said, did not see their digital transformation success rates exceed 26%.
Why do so many digital strategies fail?
There may be a presumption that novel ideas and new technology will catalyze success, Davies said, but the human component is just as vital. "If people don't adopt what you're doing, if people don't support it, it will fail," she said. The formula she proposed for digital adoption success: People x Technology = Success
Pushback by people resistant to change regardless of the potential value of the ideas or technology can stall adoption, Davies said. The friction can come from a refusal to part ways with familiar, comfortable methods. Such reluctance may be reinforced by a lack of awareness of features and functionality, she said, found in the innovations being introduced. To get teams on board with change, Davies said it is essential to show them the new technology is better than what they already use. "This was Tesla's strategy when introducing a huge transformation with electric cars," she said.
The same strategy used to get consumers to consider migrating from internal combustion engines to electric vehicles can be applied, Davies said. Common presumptions about electric cars painted them as slow, ugly, and limited on range. When Tesla unveiled the first Roadster, the company promoted its visual aesthetics and performance, she said, capable of accelerating from 0-60mph in 3.7 seconds and with an operational range of 245miles on a full charge, "This car was a critical step in the digital transformation to electric cars," Davies said. The relatively high cost for Tesla vehicles can limit their adoption but she said making the cars desirable for a variety of qualities made adoption more appealing. "When friction falls, resistance falls."
In some cases, it can serve an organization to overcompensate for objections to change, Davies said. The idea is to make the initial opposition irrelevant by turning it into a nonissue through the innovation to be introduced. For example, Davies said Tesla rolled out Supercharger locations to charge a car faster than stopping for gas in order to quiet naysayers who questioned the range of the vehicles. The company used the same strategy, she said, for its internal transformations. Tesla responded to questions raised by employees with functions and features that potentially surpassed expectations, Davies said. A request by Tesla employees for computers to be added to a breakroom for access to human resources information, she said, led to the creation of an app that collects such information in one place. 
Organizations should try to recognize and reward the use of new technology in digital transformation rather than old behaviors, Davies said. That can include changing job descriptions to include the use of new tools and updating performance reviews to measure individual application of new innovation. Preventing backsliding into prior practices may make the difference in increasing adoption. "If your organization doesn't have everything pointing towards embracing digital transformation, you're less likely to have people go there," Davies said.
For more on digital adoption and transformation strategies, follow up with these stories:
Cloud Strategies Aren't Just About Digital Transformation Anymore
Clear Goals Essential for Results in Digital Transformation
Never Miss a Beat: Get a snapshot of the issues affecting the IT industry straight to your inbox.
You May Also Like
---