To Nurture IT Talent in a Tough Market, Think Differently
To Nurture IT Talent in a Tough Market, Think Differently
Hiring IT pros these days calls for new approaches to get closer to candidates and to make your company stand out as the best option.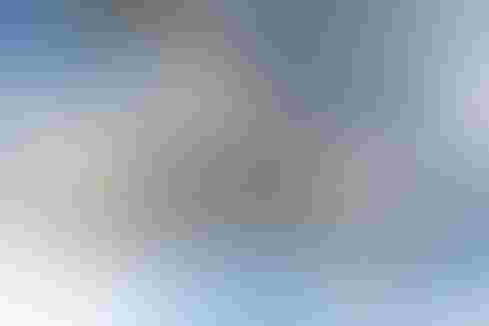 Image: Gustavo Frazao/Shutterstock
Some CIOs may pine for years gone by, when they posted an IT job, qualified people lined up to take it, and they had their pick of the lot. But those days are over. With the national unemployment rate at 3.7% and the IT unemployment rate even lower, according to most experts, companies have had to adjust their strategies to locate and retain top talent.
And no, it's not just about money – nor is it about fads like pool tables or taking dogs to work. Those don't hurt, of course, but mostly it's about getting to know employees well enough to help them achieve their long-term goals, even if that means they leave your employ someday. You'll still keep them longer than if you only pay lip service.
Simply put, you will need to work harder to find good people. Some 80% of 1,100 C-suite execs surveyed for an Accenture report on the state of the IT workplace agreed the IT workforce will change dramatically over the next three years. And 88% said they're finding it difficult to locate the right IT people.
A big part of the problem is that companies are competing for IT people who know technology, are fluent in business strategy, and have soft skills -- including collaboration, the ability to listen to others, and the facility to influence people -- for projects involving concepts such as DevOps and digital transformation.
"A lot of businesses are moving from wanting purely core IT skills to a blend of business and tech skills," said Diana Bersohn, managing director in Accenture's technology strategy and transformation practice. "Technologies come and go, but people need to be able to learn and adapt; that becomes a requirement for the future workforce."

Mike Heller, Carex
Greg Layok, managing director of the technology practice at consultancy West Monroe Partners, says he advises his CIO clients to take a hard look at how they're challenging, empowering and rewarding their IT employees. Social responsibility is also key these days, in terms of organizing and allowing employees to give back to their local communities.
"You also have to pay attention to their career equity," Layok said. "Have an honest conversation with people. Do they want to be a CTO, or CISO, or founder of a startup someday? Work with them to build their skills so they can realize their goals." The trust this builds will help people want to give their all for as long as they're in your employ.
Sell your company and your IT department
With so many positions going unfilled – particularly in cybersecurity, mobile development and other hot areas – you'll need to step up your sales pitch. Be prepared to talk about cool projects, interesting technology and the long-term impact the would-be employee will have. Mike Heller, CTO at Carex Consulting Group, said that many of his clients are preparing video interviews as part of the hiring process.
In these, the hiring manager talks about the position, what the candidate will be doing day to day and the interesting challenges that wait for him or her. "You have to sell yourself among other organizations and be chosen as an employer," Heller said. At a pharmaceutical, the allure may involve helping cure fatal diseases, for instance.

Atte Lahtiranta, Oath
Another potential pull is the organization of the IT group itself. Some are starting to organize into 'product' lines – treating technology assets or projects as products, West Monroe Partners' Layok said. This involves multidisciplinary teams that include both business leaders and technologists, and that can be very appealing to someone who doesn't want to, say, do scripting for the rest of his or her career.
Atte Lahtiranta, CTO of Oath – owned by Verizon, and including companies such as Yahoo, AOL and HuffPost – admits that his company likely has an easier time hiring IT pros than do many others. "We have many recognizable brands that IT professionals use in their everyday lives." That said, "It's a very tough market; it's not easy anywhere. Every month, every year, you play with a different deck of cards," according to Lahtiranta.
Never Miss a Beat: Get a snapshot of the issues affecting the IT industry straight to your inbox.
You May Also Like
---