Too Old For IT Jobs? 7 Fight-Back Tips
Too Old For IT Jobs? 7 Fight-Back Tips
For older IT job seekers, ageism occurs in subtle ways during the application and interview process. Use this advice from recruiters to tackle the challenges.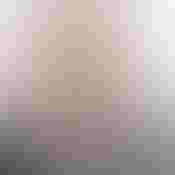 13 CIOs Share: My Big Mistakes
13 CIOs Share: My Big Mistakes (click image for larger view)
Are you on the job market with a head full of gray hair? You might find the hunt tougher than when you were in your 20s and 30s.
IT pros and recruiters say ageism is a real thing, adding that it's a particular problem for people older than 50. They also agree that it rarely takes the form of explicit age-related discrimination, which is illegal. Instead, ageism occurs in subtle ways, often during an employer's application and interview process.
"It's unlikely that they're going to say to you: 'Geez, you know, you're really too old,'" said Tom Hart, a former C-level IT executive who is now chief marketing officer of the recruiting firm Eliassen. "It's more likely that they'd say: 'Well, you know, we're not completely convinced that you fit culturally.'"
InformationWeek interviewed Hart and other recruiters to get their advice for older IT pros on the job market and how to minimize age-related challenges.
1. Don't make the problem worse.
Step one, said Hart, is to not to stick your head in the sand. Jobseekers "can make it a bigger problem if they don't take certain steps to avoid that situation from ever happening in the first place," said Hart, who himself underwent a career transition at age 54.
"To me, as long as you're doing everything you can to secure that [career] opportunity, you're increasing your chances of being extended that offer, regardless of who you're competing against," Hart said. "Those tips are relatively straightforward. They're not always going to work, but they'll help."
2. Yes, you need to stay current.
"Keep your skills current" is common career wisdom in the rapidly changing IT field. It's common for a reason, especially for older workers who find themselves back on the job market either unexpectedly or by choice. Hart jokes that a goal for any IT pro should be to not turn into their parents.
"As you age it's really important that you stay current with technology," Hart said. "I'm not saying you have to have a Facebook account and a Twitter handle, but you do need to be completely conversant in the technology that is used today either personally or professionally, inside the workforce or outside of the workforce."
Figure 1: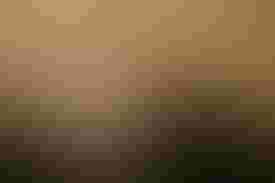 3. Be realistic about compensation.
While we all might like to think our salaries always increase over time, the job market is indeed a market subject to supply and demand, economic factors, geography, and other forces. There is no promise that X years of experience will equal Y salary. This can be a particular challenge for IT pros who find themselves back on the job market for the first time in many years. You're not promised anything just because you once earned a certain salary or have a certain amount of experience.
[The real question is: Are You Too Old For IT?]
"The argument may not hold up where you get to say: 'Hey, I'm way more experienced, I've been doing this stuff for 25 years,' because that may or may not be a consideration of the employer," Hart said. "You have to level-set your expectations."
4. Represent experience in achievements, not years.
Rona Borre, CEO of IT recruiting firm Instant Technology, advises translating years of experience into terms of value for an employer -- for example, how a long track record with certain types of projects or responsibilities enabled you to spot cost savings or other efficiencies in a previous role. "Try to highlight the innovative thinking and dedication to work that comes with the amount of experience," Borre said.
Matt Brosseau, Instant Technology's director of recruiting, added: "Focus on similarities between previous project experience and the assignment [you] would be joining without putting too much emphasis on the years of experience."
Look at it this way: "25 years of experience" doesn't give employers any indication of the quality of your work -- it just tells them you've been working for a long time. Mediocre employees can accrue 25 years of experience, too.
Borre also advised showcasing relevant examples of adding new skills over time while on the job. "Organizations want to stay at the forefront of new technologies, and showing that you do the same is a highly marketable skill," Borre said.
5. If you've been out of the game, brush up on the rules.
Be prepared. That's good advice for any age, but Hart notes veteran IT pros that haven't been on the job market for a while sometimes lose touch with what constitutes a strong resume, cover letter, interview strategies, and other parts of the process. Consider enlisting professional help, especially if you've been off the job market for several years or more.
Resumes, for instance, should showcase the things you do well, not everything you've ever done in your career. "In today's market, here are the things that I think are valuable to an employer," said Hart. Cover letters should be very specific and focus on the particular job; generic letters won't cut it. Use LinkedIn to broker warm introductions and research the firm. Know the company -- organizations have egos, too, and they won't often take kindly to candidates that apparently haven't done their homework.
Hart also said that way too often an IT pro will spend a full day getting grilled by a prospective employer, but when the interviewer inevitably asks "any questions for us?" the IT pro just stares blankly and says: "Uh, not at this time." (That's the most common response, according to Hart.)
"Have six [questions] in your back pocket that are ready that you can just fire off at any time," Hart said. This is where research comes in: Growth plans, corporate strategy, upcoming projects, recent news, and so forth make good fodder for good questions.
6. Maintain your resume and network even when you're happily employed.
Hart described a "worst-case scenario" for veteran IT pros thrust back onto the job market unexpectedly after continuous long-term employment: You haven't updated your resume in forever and, worse, you haven't kept up with your professional network outside of your most recent employer. Keep your resume current and keep in regular contact with your network as if you're looking for a job -- even when you're not looking.
"It's very awkward to have to reach out to somebody you worked with 20, 15, or 10 years ago to say: 'Hey, I'm back in the workforce, can you give me a hand?'" Hart said, adding that referrals and "warm leads" are definitively more effective in a job search than anonymous, over-the-transom applications online. "Touching base with your network, professionally and personally, from time to time is a great thing to do."
7. Be honest with yourself.
It's true that words like "culture," "fit," and "energy" may be polite substitutes for "young" in the IT hiring context. Then again, Hart notes that if a particular workplace culture sounds like a bad fit for you, it probably is. "Sometimes you have to look yourself in the mirror and say 'Am I really up for this?'" Hart said. "The culture's probably not going to change. The last thing you want to do is go in and be a square peg in a round hole, even if you're a talented, capable person."
8. If no doors open, be willing to retool.
If you feel your search is going nowhere, consider revising your skillset to match current market demands. Hart pointed out that it's much easier for IT pros to do so now due to a rapidly growing menu of online courses and certifications.
"You can go to school in the quiet of your own home, get a certification, retool yourself, and re-emerge with a different qualification than what you've grown up with in IT and your entire career," Hart said.
Adding skills and technologies that currently have "negative unemployment" -- as in, there are more jobs than qualified people to fill them -- can be an effective strategy for re-energizing a fruitless job hunt, Hunt said. Current examples include mobile development, network and cloud engineering, and web development. Hart said online job sites like Indeed and Dice are a good place to start when looking for supply-and-demand data.
Brosseau of Instant Technology noted another possibility if you're stuck: Consider utilizing other skills you've acquired to enable a career transition into another field.
"Gaining experience in design, business analysis, or even project management can grant a developer or technologist additional marketable skills to make finding another career easier," he said.
IT groups need data analytics software that's visual and accessible. Vendors are getting the message. Also in the State Of Analytics issue of InformationWeek: SAP CEO envisions a younger, greener, cloudier company. (Free registration required.)
Never Miss a Beat: Get a snapshot of the issues affecting the IT industry straight to your inbox.
You May Also Like
---