Top 11 Mobile Predictions For 2011
Top 11 Mobile Predictions For 2011
The meteoric rise of wireless will further accelerate in the new year, with expanded adoption of 4G, tablets, smartphones, and other technology in the consumer and enterprise markets.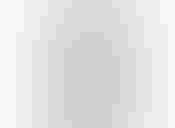 Top 10 Mobile Stories Of 2010
(click image for larger view)
Slideshow: Top 10 Mobile Stories Of 2010
Glancing back, 2010 has seen major upheaval in the mobile industry. Smartphone leaders have lost their footing, while upstarts grab market share. More people rely on the mobile Internet day in and day out to perform computing tasks. That mobile Internet has sped up with the introduction of 4G networks (and will only get faster). And fierce competition for business and consumer customers alike has driven prices downwards.
In 2011, many of these trends will continue to shape the path of the mobile industry, but more dramatic changes will unfold. Some technologies will win out over others, while companies may have to surrender to their competitors. As 2011 unfolds, this is what we expect to witness as the months roll by.
1. The Rise Of 4G
It's already here, at least in the largest cities across the United States. By the time 2011 closes out, significant portions of the country will be covered by not just one 4G network, but at least three.
AT&T is preparing to launch its long-term evolution (LTE) network in the middle of 2011. It aims to cover between 75 and 80 million points of presence (POPs) by the end of 2011, but it hasn't announced in which markets. While it may appear to be taking things slower than its rivals (and in fact, it is), AT&T is building up its HSPA network first. It will ramp speeds of HSPA+ up and up and up until LTE is ready. Right now, officially, it only offers speeds up to 7.2 Mbps. Those hungering for 4G speeds immediately will need to seek them elsewhere. How AT&T plans to attract customers with its more modestly paced roll-out, it hasn't said.
Sprint continues to deploy its WiMax network with partner Clearwire. Sprint says it had about 120 million POPs covered by the end of 2010 in about 70 markets. That number should swell to 200 million by the end of 2011, though the exact number of markets remains unknown. Sprint's real-world 4G speeds range between 2 Mbps and 7 Mbps.
T-Mobile rebranded its HSPA+ network as 4G, despite how the International Telecommunications Union defines 4G, and is aggressively speeding it up. It already had 200 million POPs blanketed with HSPA+ by the end of 2010 in 100 markets. It is offering speeds of 21 Mbps, and will increase that over time to 42 Mbps, 84 Mbps, and 168 Mbps.
Verizon Wireless launched its LTE network in late 2010, initially providing coverage to 38 markets and 60 airports. That covers about 110 million POPs. That number will increase over time, though Verizon has not named more markets. Verizon has only indicated that it will take until 2013 to complete its LTE network deployment. When first launched, real-world speeds seen on Verizon's 4G network ranged all the way up to 32 Mbps, though they averaged closer to 10 Mbps.
Make no mistake, 4G is going to play a big role in the long-term success of the wireless network operators over the coming year. Those whose networks consistently deliver the fastest and most reliable service will win out over the others.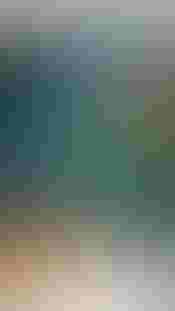 Top 20 Android Productivity Apps
(click image for larger view)
Slideshow: Top 20 Android Productivity Apps
2. Android Takes Smartphone Lead
Android's rise has been meteoric. In just two years, Google's mobile platform has gone from zero to second in the world. It was already ousting long-time market leader Nokia in select countries around the world in 2010. That trend will only continue throughout 2011.
Analysts believe Nokia may cede the top spot before the end of the first half of the year. It held 36.6% of the global smartphone market at the close of 2010, but that figure is half what it was just three years ago, when Nokia owned three-quarters of the smartphone market.
Android has gobbled up much of Nokia's place in the market, and is now running on one out of every four (25.5%) smartphones worldwide. At the end of 2008, that number was essentially zero. At the same time, Apple has held onto about 16.7% of the world market, and Research In Motion (RIM) has about 14.8%.
Most of today's best and most exciting handsets run the Android platform, not Nokia's Symbian. Nokia looks to be in for a tough year unless it can field some dramatically improved smartphones before the end of the first half of 2011.
3. Majority Shift To Smartphones
By the end of 2010, 30% of all new devices sold in the United States were smartphones. That number is only going to go up. Nielsen predicts that by the end of 2011, fully 50% of all phones -- about 120 million devices -- used in the United States will be smartphones.
Nielsen believes that 66% of all phones will be either iOS or Android. That would reflect an increase from about 35 million today, to 80 million by the fourth quarter of 2011. Nielsen didn't guess at how that split would work between Android and iOS, though Android will likely take the larger percentage. The remaining 40 million smartphones in the U.S. will run BlackBerry OS, WebOS, and Windows Phone 7.
The introduction of low-cost Android devices with lower-cost monthly plans will accelerate smartphone adoption.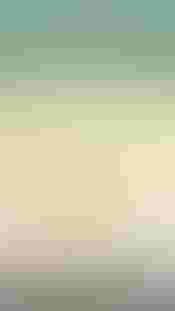 Best Mobile Apps For Busy Professionals
(click image for larger view)
Slideshow: Best Mobile Apps For Busy Professionals
4. Metered Data Becomes Reality
Wireless network operators will clamp down on mobile broadband usage more and more. The two largest network operators in the United States had already implemented some form of metered pricing by the close of 2010. Others will follow suit.
AT&T first hinted at the possibility of tiered data plans in the spring of 2010, and implemented them by the iPhone 4's launch in June. Verizon Wireless followed AT&T's lead later in the year, and also brought metered plans to its network. The rub here is that consumers have long been used to purchasing unlimited buckets of mobile data. Now, those data plans will have strict(er) upper limits. Not only do the network operators want to control how much data is consumed by customers each month, but Verizon is considering charging different fees based on speeds.
Sprint was sticking to its guns at the end of 2010, and noted that it had no immediate plans to introduce tiered data. T-Mobile has been mum on the subject. Sooner or later, these companies will take the same path as AT&T and Verizon and bring their own form of metered data to market. That will be a grim day.
5. Smartphone Use Shifts Toward Prepaid
One factor adding to the continued shift toward smartphone use is their availability from prepaid providers with cheaper data plans. Network operators such as Cricket, MetroPCS, U.S. Cellular, Virgin Mobile USA, and others are offering inexpensive smartphones (typically Android devices) and inexpensive data plans to go with them.
Virgin Mobile USA, for example, offers unlimited text/picture messaging, email access, and mobile Web for just $25 per month. That includes 300 voice minutes. Ramping up the voice minutes to unlimited raises the total cost to just $60 per month, which undercuts what Sprint (Virgin Mobile USA's parent) charges for unlimited everything.
Consumers are smart enough to know a bargain when they see one. With smartphone plans available in the $25 - $50 price range from prepaid providers, for many there's no reason to sign a contract with one of the big four.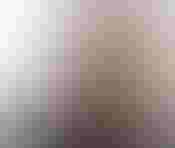 Best Bluetooth Headsets For Business
(click image for larger view)
Slideshow: Best Bluetooth Headsets For Business
6. WiMax Falters
Though it has a lot of support from Sprint and Clearwire (and handful of other network operators around the globe), WiMax is on uneven footing. The bulk of the world's wireless network operators have sided with LTE as their eventual 4G technology of choice. In the United States, AT&T, Verizon Wireless, MetroPCS, Leap Wireless, U.S. Cellular, Cellular South, and others have already begun work on building out LTE.
Even Sprint and Clearwire's support of its own network has wavered in recent months. Both companies' CEOs have independently said that they are evaluating a switch from WiMax to LTE. The companies have conducted trials, and will make a change if that's the way the market goes. Given the general direction the industry is taking towards LTE, it's a wonder Sprint and Clearwire have stuck to their WiMax guns as long as they have. If Clearwire survives the first half of the year financially, perhaps WiMax will live on, but I wouldn't bank on it.
7. Enterprise Adopts BYOD Model
IT managers don't have it easy when it comes to provisioning and deploying smartphones. More and more, mobile professionals want to have a say in the type of device they carry, whether it be the brand of the hardware or the operating system. That's why BYOD -- bring your own device -- is taking off at businesses.
Rather than pay for, flash, and ship a smartphone to remote workers, companies are letting their workforce purchase the devices on their own. With the devices in hand, employees then install enterprise mobile device management software from companies such as Tangoe, which gives IT the control it needs to protect corporate data, but still leaves room for employee choice.
Other tactics include virtualization. LG recently announced a virtualization tool that allows companies to segregate the "work" and "play" modes of Android smartphones. This lets IT sandbox the enterprise features needed by the employee, who still has access to his or her personal apps and data.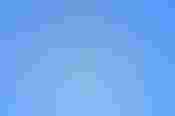 Slideshow: Apple iPhone 4, A True Teardown(click for larger image and for full slideshow)
8. Video Chat Goes Mainstream
Apple may have popularized the idea of mobile video chats with the iPhone 4's FaceTime application, but its use is hardly widespread. To date, Apple has not enabled FaceTime to work outside of Wi-Fi zones. That means no real-time video chatting from out in the real world, where stuff tends to happen. Instead, users are limited to FaceTime-ing from their homes, hotel rooms, or other places that offer Wi-Fi. Qik, Fring, ooVoo, and Skype also provide video chatting services, but the interoperability of this software is limited, as is the platform support.
Apple has offered to open source the code it uses for FaceTime, though so far none of Apple's competitors have stepped up to take advantage of it. Well, one of them has to, and it will probably be Google. Google's Android platform is already more pervasive than Apple's iPhone. Despite the competition between the two companies for control of the mobile landscape, this is one time when it will be best for the end users if the companies involved agree to work together to get it working properly.
If Google (and others) agree to take this step, then video chatting will really take off.
9. Tablet Competition Takes Off
The availability of tablet computers is limited to just a few models at the time of this writing. By the end of the first quarter, there should be at least a handful more, and by mid-2011 tablets will be available from many of today's leading hardware makers.
Apple kicked things off in 2010 with the iPad, and was eventually followed by Samsung with the Galaxy Tab. Research In Motion, Motorola, and HP are all expected to debut tablets of their own. The RIM tablet will run a new operating system based on QNX and Adobe's AIR/Flash. The Motorola tablet will run Android 3.0 Honeycomb. And the HP tablet will run WebOS.
More than offering variation in hardware, consumers and professionals alike will have plenty of choice when it comes to mobile operating systems on said tablets. There will be at least four in the market. Will all of them survive? Too early to tell. We'll see the first real wave of iPad-competitors arrive early in the year, with Apple expected to up the tablet ante by April. Likely, 2011 will become known as the "Year of the Tablet."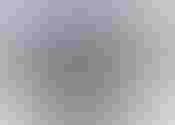 Microsoft's Windows 7 Phone Revealed
(click image for larger view)
Slideshow: Microsoft's Windows 7 Phone Revealed
10. Mobile Payments (Finally!) Get Real
Making point-of-sale purchases with naught but a mobile phone has been a reality for years -- but not in the United States. In late 2010, a number of U.S. wireless network operators, along with banks such as Visa, agreed to work together to make mobile payments a reality. They formed a conglomerate called ISIS, which will use smartphones that have embedded near-field communications (NFC) chips inside in order to conduct contactless payments.
Google stepped into the fray with Android 2.3 Gingerbread, which contains baked-in support for NFC. NFC takes advantage of a tiny radio embedded in a mobile device that only transmits when held in close proximity with another. They can be linked to credit card accounts to make instant payments with but a tap of the phone to an NFC reader.
Now that the large U.S. operators, Google, and Visa are fully behind making this happen, expect to see NFC readers show up in your local convenience store.
11. One Contract -- Many Devices
One problem with the growing number of connected devices is paying for those connections. Smartphone owners cough up a lot of money each year for their data connections. Why should they have to pay more to add connectivity to a second device. They may not have to.
Carriers, including Verizon Wireless and Sprint, have hinted that things may change. They are looking into the idea of selling network access to one person, who can use that network access from a number of different devices. Pricing models for this type of service haven't been suggested yet, but it would be a benefit to consumers and enterprises alike when it comes to managing the cost of telecommunications.
SEE ALSO:
AT&T, T-Mobile, Verizon Launch Mobile Payment Network
Sprint And Verizon CEOs Dish On Tiered Pricing
Tablets Will Replace One In Three PCs, Study Says
Mobile Phone Market Vaults 35%
VMware To Virtualize Mobile Phones
Never Miss a Beat: Get a snapshot of the issues affecting the IT industry straight to your inbox.
You May Also Like
---