Top Talent Doesn't Want to Work on Your Old Technology
Top Talent Doesn't Want to Work on Your Old Technology
Employers have to understand that employees -- young and old -- are accustomed to using digital tools as consumers, and they expect their companies to utilize technology concepts such as cloud computing, DevOps and open source software.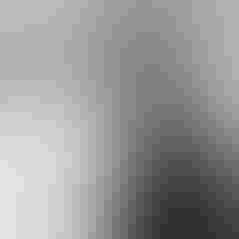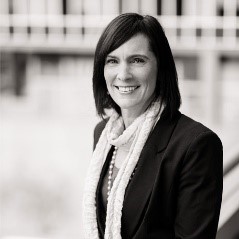 Investing in cloud technology can make or break your ability to find and keep your best talent. While budgets grow each year to accommodate everything from dog day care allowances to kombucha taps, one of the most crucial, but often overlooked, aspects of employee satisfaction is technology infrastructure.
Our lives and workplaces are digital, and the expectation is that our work should move fast, keep us always on and reachable, and allow us to multitask all day long -- for better or worse. When your technology is unreliable, processes break down throughout your business, making life harder for employees and eroding trust in leadership to provide the best resources for efficiency. Legacy technology infrastructure such as data centers no longer have the capacity to move like the well-oiled machines your employees expect. You need to modernize by adopting new cloud infrastructure that meets your unique needs, and by building a team of talented developers and operations staff to make the most of the technology along the way.
The threat of losing valuable employees, or being unable to attract new contributors, due to legacy technology is very real. In recent years I've seen many talented employees from Fortune 500 companies leave there stable careers to join startups with technology they fell in love with, startups that had the cloud infrastructure, modern processes, and latest technology in place to empower new thinking and approaches.
Whether we like it or not, the reality is that every business is a software business, and employees across all industries now expect the same on-demand access to resources and information they experience as consumers. This is particularly true of new talent under the age of 35. Often called millennials, these individuals grew up using the Internet, are digitally proficient, and represent the next generation of professional talent.
Given their native digital experience, millennials' expectations for workplace technology are high. In a 2016 survey conducted by Dell and Intel on the technology trends shaping the modern global workplace, 80% of millennials responded that workplace technology has an influence on job decisions. Another 60% of polled respondents in this survey would rather receive high tech perks at work, instead of common, low tech benefits like ping pong and free food.
Of course, the demand for modern technology is not limited to new entrants into the workforce. According to Gartner, many executives are also prioritizing workplace technology. In 2016, Gartner conducted a survey on the priorities of CEOs and CIOs. Nearly a third of executive respondents prioritized the purchase of new technologies and workforce evolution, demonstrating an inherent understanding in the C-Suite of an evolving workplace. As leadership and new talent both place significant value on high tech resources at work, this shift impacts old and new employees alike, creating an intensely competitive talent market in which modernizing your business technology is paramount to acquiring and empowering top talent.
Recruiting and retaining the human capital necessary to compete in our digital economy requires more than free food. However, you don't need to give each employee a new smartphone or Alexa device, either. The latest consumer technology will fail to drive productivity or attract new employees unless your business technology foundation is agile, secure, and capable of ongoing evolution. As we face a growing skills gap in technical professions -- Bureau of Labor Statistics estimates suggest that there will be 1 million more computing jobs than applicants to fill them by 2020 -- there is no quick fix to legacy technology and skills, but there is hope.
Cloud has dramatically lowered the barriers to computing resources and, when adopted strategically, iteratively, and in-line with business demands, can eliminate the need for any employee to ever wait for compute resources -- resources necessary for everything from application development to saving and sharing important documents.
The DevOps movement has similarly lowered the threshold for adopting modern processes for collaboration across business groups, from development and operations, to security and finance. DevOps meetups are thriving worldwide, offering free or low-cost routes for technical staff to learn new skills and approaches that can then be implemented over time within your business. When combined with cloud infrastructure, DevOps and similar methodologies can significantly increase your organization's ability to keep pace with employee expectations and improve productivity.
Finally, open source technology has been a hotbed of innovation in recent years, providing access to leading-edge tools that leverage the cloud's scale and speed to empower employees and increase your responsiveness to internal and external change. From automating desktop installation to iteratively re-architecting the way business systems operate, there is a wide and vibrant selection of technologies that can be tested with minimal risk and cost.
Cloud, modern processes, and open source technology are all key enablers for building new development and operations skills among existing teams, and attracting fresh talent that can further advance your in-house capabilities. Take an evolutionary, not revolutionary, approach to skill building and team organization, beginning with assessing the gap behind what you have and what you need. Modernizing development and operations is best accomplished through clear, transparent communication of approach, goals, and timeline, which inspires team buy-in and reduces resistance. You can often grow skills internally without significant overhaul, while focusing talent acquisition efforts on high-value roles that can accelerate ongoing transformation.
Technology is defining the way we live, work, and interact. As the innovation curve continues to sharpen and cloud adoption surges, it's imperative you evolve your organization accordingly to ensure you have the talent to compete. There is no excuse for not beginning to modernize your business with cloud technology. Failing to do so will not only hinder your ability to recruit for in-demand jobs, it will erode your retention rates, dampen morale, and, ultimately, threaten your business's future.
Jill Domanico is chief people officer for Skytap. Jill is an influential technology executive and the cultural leader of global public cloud company Skytap. Jill has more than 20 years of HR, recruiting and merger & acquisition experience through a variety of roles within large, start-up and emerging companies; including, Visio, Microsoft, Google, and iStart Ventures. In addition, Jill is co-owner of Domanico Cellars, a boutique winery. Outside of work, Jill enjoys spending time with her family outdoors and driving her prized possession – her Pink '57 Chevy.
Never Miss a Beat: Get a snapshot of the issues affecting the IT industry straight to your inbox.
You May Also Like
---