Topol Gives Colbert a Dose of 'Destruction'
Topol Gives Colbert a Dose of 'Destruction'
Scripps cardiologist and noted proponent of wireless health technologies Eric Topol shows off gadgets to comedian's audience.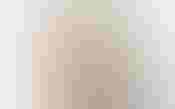 10 Wearable Health Gadgets
10 Wearable Health Gadgets (click image for larger view and for slideshow)
Stephen Colbert's injured eardrum is going to be just fine.
Why should InformationWeek Healthcare readers care? Because Tuesday night Dr. Eric Topol, chief academic officer of Scripps Health in San Diego and director of the Scripps Translational Science Institute, took a look inside the comedian's ear canal with the help of an otoscope smartphone accessory -- still a premarket product -- from a startup company called CellScope. "It's healing," Topol said, after showing the Comedy Central cameras a live image of Colbert's eardrum on a smartphone screen.
Though the segment featured a lot of laughs, Topol won over "The Colbert Report" studio audience and the fake pundit himself with some technical wizardry demonstrating that smartphones and tablets are unshackling healthcare from traditional, clinical settings.
"We have new tools to be able to understand each person at an individual, granular level we never could before," Topol said, explaining the premise behind his 2012 book, The Creative Destruction of Medicine.
[ The doctor will see you -- online. Read Online Medical Consults Save Money, Study Says. ]
"Why do we want to creatively destroy medicine? Medicine is keeping us alive. Leave it alone," Colbert quipped.
Topol explained that he was talking about "radical innovation" in the practice of medicine.
When Topol mentioned smartphones, Colbert whipped out his iPhone and asked, "Well, I have a smartphone. Am I a doctor?"
Without missing a beat, Topol said, "That smartphone is going to be the conduit of data and information about your health, about your medical essence like you've never had before."
"Is Siri a doctor?" Colbert joked, before asking the Apple virtual digital assistant, "Siri, am I dying?" The phone answered, "I really can't say."
But some of the apps and gadgets Topol brought with him really could say, as the Scripps cardiologist showed the health IT community earlier this month when he was the keynote speaker at the Healthcare Information and Management Systems Society (HIMSS) conference in New Orleans.
Topol had Colbert try AliveECG, an electrocardiogram attachment for the iPhone from Oklahoma City-based startup AliveCor, showing the host's heart rhythm in real time. Then he demonstrated the ViSi monitor from Sotera Wireless, a company Topol is an investor in, to show heart rhythm, blood pressure, oxygen saturation and other vital signs on a device not much bigger than a watch. "We can do an intensive care unit on the wrist," Topol explained. That's when the banter picked up. "Are you Dick Tracy?" Colbert asked.
"But why do you want that? I have a doctor to do that," Colbert continued. "I go to a doctor, I complain to him, he says, 'You're going to be fine,' and he gives me a pill."
Topol responded that sensors can help people monitor their own health anywhere. "But what happens if I'm actually sick? What if I'm having a heart attack or something?" Colbert asked.
Topol said devices like ViSi and AliveECG could help in such situations. Although he did not mention it on the air, Topol reportedly used the AliveECG to diagnose atrial fibrillation in another passenger on his flight home from the HIMSS keynote. It was at least the second time that device helped Topol treat someone on a commercial flight, according to the San Diego Union-Tribune.
"So if I'm having a heart attack, it calls my phone?" Colbert asked, and some in the studio audience chuckled. But the question was as serious as, well, a heart attack.
"At Scripps, we're setting up a little sensor that we can put in your bloodstream that will sense if you're going to have a heart attack days or a couple of weeks before and give you a heart attack ringtone on your phone to warn you, prevent a heart attack," Topol said.
Colbert actually had some rather insightful thoughts during the interview: "This information, I'm sure it's going to come down the line that the insurance companies will say, 'Hey, listen, we'll give you a cut if you have a monitor on you so we can stay healthier, but then they're going to sell that information about your present health to other people and I'm going to get like a ringtone that says, 'Would you like 20% off on caskets?'" he joked.
Indeed, professional ethicists have been raising questions about the mining of highly personal data for years.
Colbert also brought up a question related to patient engagement and the changing role of healthcare professionals: "If I'm doing the monitoring, why do I need the doctor?" he asked.
Topol didn't say so in the five minutes of airtime he had Tuesday, but in a longer segment that aired on NBC's "Rock Center with Brian Williams" in January, he talked about a shifting relationship between patient and physician.
"The patient [of] tomorrow is the biggest switch. People need to take ownership. They need to seize the moment and seize the data," he told NBC chief medical editor Dr. Nancy Snyderman.
As large healthcare providers test the limits, many smaller groups question the value. Also in the new, all-digital Big Data Analytics issue of InformationWeek Healthcare: Ask these six questions about natural language processing before you buy. (Free with registration.)
Never Miss a Beat: Get a snapshot of the issues affecting the IT industry straight to your inbox.
You May Also Like
---