Touchscreens Make A Grab Beyond Smartphones
Touchscreens Make A Grab Beyond Smartphones
It's not only phones that are getting the tactile treatment. Touchscreens are finding their way onto laptops, netbooks, and other mobile devices. Is there nothing a touch won't touch? The mobile industry has finally found its voice and is responding loudly to the Apple iPhone by offering a slew of new phones that rely on touchscreens for input. Just how far will this trend go?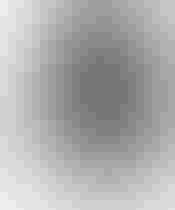 The device that spawned a generation of touchscreens.(click for image gallery)
The touchscreen handset, until recently a relatively rarity, is proving to be so popular that more than 230 million are expected to ship in 2012, according to a report from IMS Research. Fewer than 30 million touch-screen handsets were sold in 2007, the year Apple introduced its iPhone to the mainstream user.
During the 2009 Mobile World Congress trade show in Barcelona this month, Samsung introduced a slogan for its mobile phones -- "Touch Power!" -- a pretty clear indicator from one of the world's largest makers of mobile phones that the future is all about touch. While a few iPhone competitors have surfaced from the likes of Samsung, Nokia, and even RIM, there's a lot more to integrating touch functionality than just aping a popular product.
Touch goes beyond slapping a nice, large display onto a phone and making it respond to flying fingers. The user interface has to be intuitive, too. The combination of touchscreen technology used and the design of the user interface all go a long way to making the experience positive or negative. Apple's iPhone has been a success for these reasons. The iPhone merges well-designed hardware and software together in one, very easy-to-use device.
But Apple isn't alone. Not only are other companies tackling touch, the technology is also showing up on laptops, netbooks, desk-bound phones and other devices. Is there nothing a touch won't touch?
Andrew Hsu, Strategic Technical Marketing Manager with Synaptics, said, "The trend that we're seeing is that devices are getting smaller and more powerful. This issue is now how to improve user access to data and applications. We believe that touchscreens are really the most efficient way for providing user input control."
Touch Tech Talk

You may remember a big, splashy announcement by Microsoft in 2002 introducing Windows XP Tablet Edition, along with new hardware from some of the world's primary makers of laptop computers. WinXP Tablet was all about interacting with the computer via the display itself, rather than with a mouse or trackpad. Later, Microsoft included these features in Vista. Tablet PCs may not have been a smash hit in the market, but they foreshadowed the wave of touch devices we're seeing in the market now.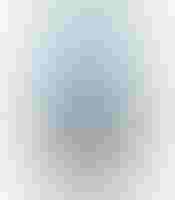 HTC's G1, the first phone built on the Android platform, has a capacitive touchscreen.(click for image gallery)
TabletPCs used an active digitizer that worked in conjunction with a special screen. Using just your finger or even a pen wouldn't allow you to interact with the device. Pocket PC, Windows Mobile, and Palm OS generally required the use of a stylus to really work well, and the operating systems were designed with that in mind.
Today's touchscreens work differently. They use two main types of technology: capacitive displays and resistive display. Capacitive screens react to the electrical signals in the user's skin, while resistive screens react to physical pressure.
Each has pluses and minuses. Capacitive displays are clearer, sharper, and more responsive, but also cost more to make. Resistive displays are cheaper, but are more easily damaged and have less clarity. The biggest advantage held by capacitive technology is its ability to accept input from more than one point of contact at a time. This is what grants the iPhone its multi-touch powers, allowing users to "pinch" an image between thumb and index finger, for example, to make it smaller.
Michael Gartenberg, an analyst with Jupiter Research, said, "That's what changed everything, the idea that people could actually touch the screen without the need for a stylus. Apple changed the game quite a bit by ditching the stylus, and by introducing multitouch."
Software Matters Most

As already noted, slapping a touchscreen onto a phone or laptop isn't going to make it a smash hit. If the user interface controlling the hardware isn't intuitive or easy enough for users to figure out, the device is not going to go very far. "If you look around us, we can see that mobile devices, whether it's a PC or phone, have come a long way in the last three or four years in terms of their access to the Internet," said Larry Engelhardt, VP of Business Development for N-Trig, which makes multi-touch digitizers. "One area where not much has changed is how the end user interacts with those devices. Until now. People will want to use the touch. Look at education. PCs are all over the classroom. Having touch as an input method for children in a class or a lab, or having them work with an instructor on screen is compelling. Today, it is difficult for more than one person to use a PC at a time. Touch opens up a whole different way of interacting."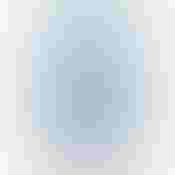 The HTC Magic. Android was built from the ground up with touch in mind.(click for image gallery)
This is where Apple has excelled. The iPhone's user interface is what sets it apart more than the piece of glass on the front of the phone. Other phones, such as the HTC Touch HD, have larger displays and more pixels. Companies such as HTC have taken to creating their own user interfaces. HTC developed TouchFLO and TouchFLO 3D to make interacting with Windows Mobile devices more finger friendly and more natural.
Samsung introduced the second generation of its TouchWiz user interface at Mobile World Congress this year. Even LG got into the game, and debuted a new 3D, cube-based user interface for its touch phones. All of them are trying to reinvent the user interface and how we work with technology.
"The Microsoft Surface is a good example," said Jupiter's Gartenberg. "It is redefining the user experience, and that is the key to touch acceptance. When it feels gratuitous, when it isn't integrated from the start, it isn't going to be used." Surface is a coffee table-like display with multi-touch properties. It is not commercially available yet, but it is rumored that in June, yachts equipped with the technology will be on the market.
Microsoft has taken a big step in making its Windows Mobile user interface much more touch-friendly with the introduction of Windows Mobile 6.5. This new version of the mobile platform is all about addressing usability. It revised the icons, text, and menus to make them all bigger. It created more "space" around icons so that even if a user doesn't touch the exact center of an icon, it will still open or activate. Nearly everything about the 6.5 platform has been revamped for easier finger input.
Google's Android platform uses touch as the heart of the user interface, as well. Both Android phones announced so far (the HTC G1 and HTC Magic) have capacitive touchscreens. Android was built from the ground up with touch in mind. Other Android devices that have been announced and/or previewed all include a touch component. The largest mobile phone maker, Nokia, has also stepped into the touch fray. Last year, it announced two new devices that will have touch-based user interfaces. In order to make these devices work, Nokia has tweaked the Symbian S60 platform to work with touchscreens. On top of supporting touch, Nokia also revised the way the user interface is controlled to make it easier to interact with. Nokia's 5800 XpressMusic and N97 won't be challenging the iPhone any time soon, but they demonstrate the direction Nokia -- and the industry -- is headed.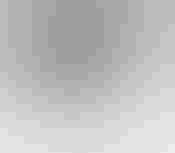 The Raon Digital Everun netbook has a touchscreen display with 1,024 x 600 resolution.(click for image gallery)
Not Just For Phones

"I think that touch tech is going to become an essential component of a much broader input solution," said Synaptics' Hsu. "People are already seeing limitations of current touchscreen tech, but these issues are being addressed. You'll see an evolution of touch hardware. Now that people are beginning to understand what it can really do for the user experience, more and more companies will deploy it. We're seeing a lot of interest from non-traditional vendors based on the success of touchscreens in handsets. Automotive makers, larger form factors and so on. The usage model of touch input is becoming more widespread and will expand to devices other than media payers, handsets and laptops."
This is evidenced by the number of new devices and form factors that are seeing touch implementations. In June 2008, Hewlett-Packard announced the TouchSmart desktop PCs. The TouchSmart desktop has a high-resolution optical touchscreen that features HP TouchSmart software. In November 2008, HP introduced the TouchSmart tx2 notebook with multi-touch. The tx2 features HP's MediaSmart digital entertainment software suite that allows users to more naturally select, organize and manipulate digital files such as photos, music, video and web content by simply touching the screen.
"The really big news," said HP's Kevin Wentzel, "is that we've integrated N-Trig's capacitive touch, with multi-touch capability. With that, we've defined gestures that you would normally do on multi-touchscreen, including rotate, pinch, all those things."
HP didn't stop there. It took the multi-touch capabilities of the screen and built them into its MediaSmart software. The touch-enabled version of MediaSmart lets end users interact with their entertainment content with touch gestures on the screen without the need for a mouse, stylus or keyboard. Beyond the Surface and Windows Mobile 6.5, Microsoft announced that it will provide touch support in Windows 7, though it will rely on its technology partners to really take the touch features and make them their own.
Opera software did just that, and recently released a special version of its Opera browser for a netbook that accepts touch input. In demonstrations, users were able to touch the computer's display and interact with the browser, including gestures such as double-tapping to zoom and panning back and forth.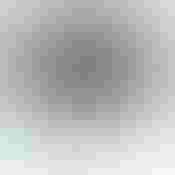 Nokia tweaked the Symbian S60 platform to work with touchscreens.(click for image gallery)
Some, however, haven't fully bought into the touch craze and there are obvious limitations to what touch can do. Jupiter's Gartenberg noted, "The Windows 7 touch stuff demos well, but it is hard to imagine people working this way, scrolling through a document on the screen rather than with their mouse and thinking 'this is better'. One of the reasons touch was put into phones was because of limited screen real estate. I think we're going to see adoption mostly in pocketable devices where it can be integrated from the start."
Even Apple's CEO, Steve Jobs, has been quotes as saying that putting touchscreens on the company's laptops "hasn't made a lot of sense to us."
Despite the limitations, touch's future looks bright. HTC Chief Marketing Officer John Wang said, "Based on the success of the HTC Touch line of products, it is evident that touch adoption is increasing. As with all technology, touch innovation will continue in all areas including screen advancements, user interface design and in other areas. We anticipate a strong level of adoption."
As the boundaries between smartphones and laptops blur -- Nokia recently announced it will enter the laptop market (though it said nothing about touch specifically) -- touch will continue to extend its reach.

Learn about unified communications at TechWeb's VoiceCon Orlando, March 30-April 2. Join us (registration required).

Never Miss a Beat: Get a snapshot of the issues affecting the IT industry straight to your inbox.
You May Also Like
---