Traits of High-Performing IT Teams
Traits of High-Performing IT Teams
IT teams face unprecedented challenges, navigating a fast-paced landscape amid the pandemic. Adopting Agile principles may help drive performance and success.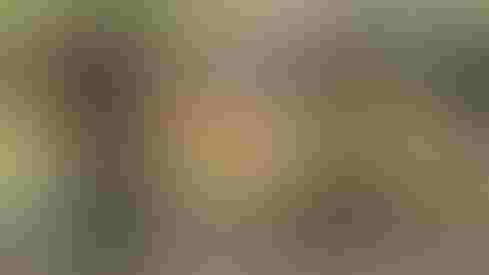 Image: fizkes - stock.adobe.com
Especially now, it is more important than ever that teams are well-positioned for success. For IT teams in particular, results hinge on the ability to not only collaborate with one another but also embrace agility amid changing conditions and circumstances. The pandemic meant that many teams started working remotely for the first time, and as a result, handling IT issues within an organization has taken on a new meaning.
High-performing enterprise IT teams will possess a variety of characteristics, but those that are most successful will demonstrate an understanding of Agile methodology and have successfully adapted it to their workflow. Born from the Agile Manifesto (2001), Agile increases flexibility, facilitates cross-team communication, and allows for fast responses to changing needs and ideas. While it was intended initially for software developers, other aspects of the software sector and even adjacent industries adapted its core values for their own needs. Here is how IT teams can become Agile:
Focus on the end goal above all
You hear a lot about "sprints" in Agile, but they should not be the sole focus of the team's efforts at any given point. Instead, sprints should be viewed as checkpoints along your team's journey to the end goal.
Use deadlines to drive accountability
Do your toes curl as much as mine do when you get a meeting request for a "Project Check-In" without any context or strategic implication? Aside from being a major personal pet peeve of mine, it is also a huge deterrent to productivity. High-performing IT teams leverage deadlines and check-ins as opportunities to keep teams accountable and motivated as they work toward a common objective.
Make data-driven decisions
This may sound like a no brainer, but it bears repeating especially now as the uncertainty and unfamiliarity of the current environment adds a layer of complexity that none of us have ever experienced before. Successful IT teams don't rush decisions based on guesses when there is data to help drive smarter choices. You will actually save time in the long run by investing the time upfront to let data power your thought process.
Embrace experimentation and failure
Agile teams fail sometimes, and that's a good thing. Failure generates lessons learned, insights, and opportunities to improve. I'm not advocating reckless experimentation by any means. Successful Agile IT teams embrace trial-and-error and apply the error of their ways to improve how they proceed in the next iteration. 
Be resilient and supportive
We've all heard the phrase "teamwork makes the dream work". And it has never been truer than it is right now for IT teams. Agile teams need to work hand-in-hand (virtually, of course) and trust that each other understands the process and is working toward the common goal. With the added stress of today's environment, it is crucial team members support one another and collaborate in order to soldier toward the end goal -- even when times are uncertain, unfamiliar, and just plain hard.
Eliminate silos
Visibility is key when it comes to high-performing IT teams in any organization, especially for IT teams within organizations that are navigating newly virtual circumstances. Executives don't need to weigh in on every decision by any means, but they do need a top-level picture of what's happening so that they can ensure that goals of the IT team align with the organization's larger objective.
Create and modify templates and programs
If something is working, then keep it and find new ways to apply it to other areas of the process. If something isn't working -- or if something that used to work suddenly doesn't deliver the desired result -- modify it so it does. Doing things because "that's always how it was done" slows down productivity and stifles innovation.
IT teams face unprecedented challenges right now as they navigate a naturally fast-paced and competitive landscape combined with the uncertainty created by the pandemic. Agility is no longer a nice-to-have -- it is essential. And the characteristics I've outlined here will help IT teams not only be successful but perform to the highest degree.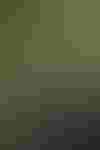 Yoav Boaz is the Vice President of Product for Clarizen, a leader in the collaborative work management space.
Never Miss a Beat: Get a snapshot of the issues affecting the IT industry straight to your inbox.
You May Also Like
---