Transformation is About a Culture, Not a Project
Transformation is About a Culture, Not a Project
While some people are just starting to talk about digital transformation, Intuit has been embracing transformation -- in the corporate and IT sense -- for decades, as Interop ITX speaker Olga Braylovskiy explains.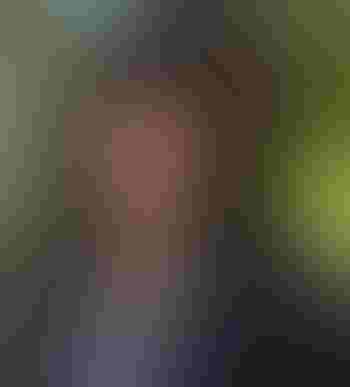 More on Leadership
Live at Interop ITX
A favorite theme among business school thought leaders these days is "digital transformation." The message is clear; companies have to reexamine their structure, technologies, people, and processes for success in a world of dynamic change. It's a world of analytics, machine learning, mobility, virtual employees, automation, tech-savvy consumers, and short-term partnerships.
The timeframe for this change? Today, next month, maybe over the course of a year.
Many people tend to view digital transformation as a one-time fix.
However, to Olga Braylovskiy and others at Intuit, "transformation" is ingrained in a company culture. It's about "constantly being dissatisfied…constantly reinventing ourselves." It's not something that is going to happen once to address the changes driven by a tech revolution, but a tenet adopted some 30 years ago.
She says, "You have to ask yourself constructively, 'What can we improve upon?' " She adds, "I don't think it's about throwing things out. I think it's about leveraging strengths."
Braylovskiy is vice president of workforce technology for the software company. In that role, she reports to the CIO, managing internal technologies such as those for collaboration, desktop, human resources, global support desk, and workforce security/identity/access.
On May 17, she will be presenting a session at Interop ITX in Las Vegas, IT as a Catalyst for Company Transformation.
Braylovskiy emphasizes that transformation isn't just about IT, and that Intuit CEO Brad Smith demands a constant re-evaluation of what is working, what isn't, and where the company should be, even 10 years out. That means understanding customer trends, identifying which practices can be improved upon, and even which products might be divested, as the company did a year ago with its original product, Quicken.  
As the IT profession goes through its own transformation, Braylovskiy notes, "I'm passionate about how an IT team shifts from being a supportive player at best to being in a strategic role." In her Interop ITX session, she will discuss some of the ways that IT can play a key role in innovation, and even push the company forward. One of IT's strengths, she adds, is that IT is in a "unique position" within any organization, having to understand the needs and opportunities within every department.
In her case, she has to understand how concepts like the cloud change the way people work, and how the workforce is going to change in the future. All of that means building close relationships with the stakeholders that her team supports, sometimes having IT people embedded with the departments they serve. Those embedded IT staffers offer the rest of the IT group a view into the challenges and opportunities that the business units face.
She seems particularly pleased with what Intuit managers and staff can learn through the company's "follow me home" initiative. In that scenario, someone such as an IT manager shadows a line worker for a day, learning how the employee works with their varied systems, what they do on the job, and where they have pain points, such as how they have to shift from one system to another.
"The first time I did it [with a customer care agent], it was unbelievable the level of empathy I gained with this person in a matter of two or three hours," she says.
Never Miss a Beat: Get a snapshot of the issues affecting the IT industry straight to your inbox.
You May Also Like
---