Twitter Enhances Private Messaging For iOS, Android
Twitter Enhances Private Messaging For iOS, Android
Twitter's latest mobile app redesign adds support for photos in direct messages.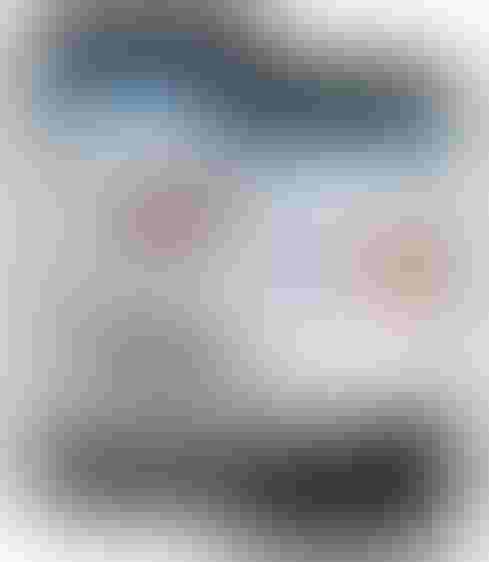 Twitter pushed out a new version of its iOS and Android apps, as well as the web-based versions of TweetDeck, the company announced. In addition to an updated interface, the social network added the capability to direct message photos.
Previously, all photos posted to Twitter were public by default, and all direct messages could contain only links and text. Now users can privately message photos back and forth through the app, helping the company compete with photo-sharing apps like Snapchat and messaging services such as WhatsApp and Kik. Unlike Snapchats, however, privately messaged photos on Twitter can be saved.
Twitter's direct messaging feature gets top billing as part of the new updates. For iOS devices, the messages icon moved to the main navigation at the bottom. Android users will find the messages button at the top, next to notifications. Before, users had to navigate to the "Me" screen to find the messaging feature.
[Dislike, Sympathize, TMI … What new Facebook buttons would you add? Read 8 More Facebook Buttons We Want.]
Twitter's enhanced messaging capability doesn't come as a surprise. In its IPO documents, the social network named South Korean messaging service Kakao, Chinese microblogging website Sina Weibo, and Japanese messaging app Line as three of its overseas competitors. Earlier this month, Twitter CEO Dick Costolo expounded on the importance of Twitter's direct messaging feature.
"I think of private messaging as an important component of this public real-time conversational distributed platform that Twitter is -- this global town square. And it turns out that in this town square, you want to be able to have an aside with someone," he said. "I think the direct messaging, private messaging function of Twitter is an absolutely vital piece of being that global town square and bolstering those four pillars of public, real time, conversational, and distributed."
In addition to direct messaging photos, Twitter launched a handful of navigation updates. You can now swipe from Home to the Discover timeline to browse trends, popular tweets, and new accounts to follow, and swipe to your Activity timeline to see tweets and accounts that are popular among people you follow.
Twitter for iOS users will see new in-app notifications that alert you when someone sends you a direct message, favorites one of your tweets, retweets you, and replies to your tweets. Twitter for Android users now have the ability to turn on mobile notifications for specific users by tapping the star on their profile.
These changes are the latest in a number of updates Twitter has launched in the last six months. Most recently, Twitter announced in October that users would start seeing more pictures and videos in their main feed. Prior to that it launched Magic Recs, an account that notifies users of popular new accounts to follow, and Event Parrot, which alerts users of breaking news.
There's no single migration path to the next generation of enterprise communications and collaboration systems and services, and Enterprise Connect delivers what you need to evaluate all the options. Register today and learn about the full range of platforms, services, and applications that comprise modern communications and collaboration systems. Register with code MPIWK and save $200 on the entire event and Tuesday-Thursday conference passes or for a Free Expo pass. It happens in Orlando, Fla., March 17-19.
Senior Editor Kristin Burnham covers social media, social business and IT leadership and careers for InformationWeek.com. Contact her at [email protected] or follow her on Twitter: @kmburnham.
Never Miss a Beat: Get a snapshot of the issues affecting the IT industry straight to your inbox.
You May Also Like
---