Twitter Retracts Changes To Blocking Policy
Twitter Retracts Changes To Blocking Policy
Twitter quickly reverts to old policy -- which completely blocks others -- after user outcry. Twitter says tweak was intended to protect users from angry ex-followers.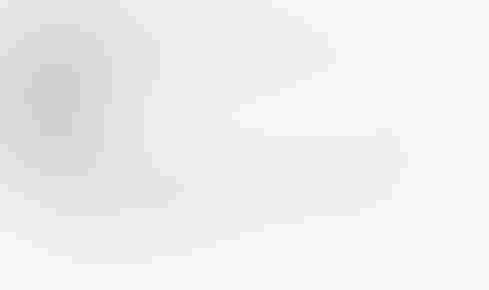 10 IT Leaders You Should Follow On Twitter
10 IT Leaders You Should Follow On Twitter (click image for larger view)
Just hours after introducing a new blocking policy on Thursday, Twitter rescinded it after users bombarded the social network with complaints.
According to the policy, people you blocked would still be able to see your tweets and follow you. Critics complained because the new rules allowed harassers to continue tracking a person's updates even if that person had blocked them.
Under the short-lived changes, blocked users were still able to retweet and favorite your posts. This meant that the only way to prevent someone from following you would be to change your account to private.
[ Twitter now supports photos in direct messages. Read more: Twitter Enhances Private Messaging for iOS, Android. ]
Twitter said that the changes were made to prevent retaliation scenarios in which users discovered they had been blocked and would find other ways to harass the user, which often prompted more abuse.
As criticism from angry users flooded in, even Twitter CEO Dick Costolo responded to tweets, attempting to explain the change.
Hours later, Twitter VP of Product Michael Sippey announced it would retract the changes and further explained its reasoning.
"In reverting this change to the block function, users will once again be able to tell that they've been blocked. We believe this is not ideal, largely due to the retaliation against blocking users by blocked users (and sometimes their friends) that often occurs. Some users worry just as much about post-blocking retaliation as they do about pre-blocking abuse. Moving forward, we will continue to explore features designed to protect users from abuse and prevent retaliation."
Under its current blocking policy, blocked users can't: Add your Twitter account to their lists; have their @replies or mentions show in your mentions tab (though they still may appear in search); follow you; or see your profile picture on their profile page or in their timeline.
If your Twitter profile is set to public, your tweets will still be visible on your public profile page to anyone, regardless of whether they have a Twitter account. Twitter said that although it does not notify users when you block them, the blocked user might discover it on his own because he will no longer be able to follow you.
To block a Twitter user, log into your account and go to the person's profile page. Click the person icon on his profile page to access the drop-down actions menu. Then, select Block from the options.

To unblock a Twitter user, visit his profile and click Unblock from the same drop-down menu.
Senior Editor Kristin Burnham covers social media, social business and IT leadership and careers for InformationWeek.com. Contact her at [email protected] or follow her on Twitter: @kmburnham.
There's no single migration path to the next generation of enterprise communications and collaboration systems and services, and Enterprise Connect delivers what you need to evaluate all the options. Register today and learn about the full range of platforms, services, and applications that comprise modern communications and collaboration systems. Register with code MPIWK and save $200 on the entire event and Tuesday-Thursday conference passes or for a Free Expo pass. It happens in Orlando, Fla., March 17-19.
Never Miss a Beat: Get a snapshot of the issues affecting the IT industry straight to your inbox.
You May Also Like
---