USAID Spurs Algorithm Designs To Predict Atrocities
USAID Spurs Algorithm Designs To Predict Atrocities
The final round of the Tech Challenge for Atrocity Prevention included five winners that came up with models that could predict mass violence.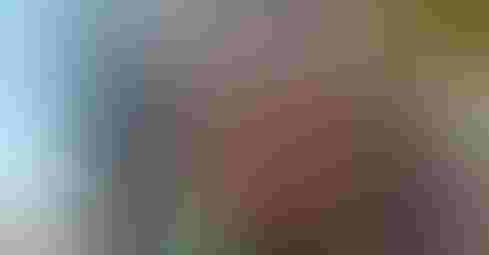 The Tech Challenge solicited ideas for averting mass violence<br />in certain parts of the world.<br />(Source: USAID.gov)
Can an algorithm be created to predict atrocities in places with no history of mass violence?
The United States Agency for International Development (USAID) and the nonprofit organization Humanity United believe that it can, and they have awarded a top prize to Xiaoshi Lu of China for creating one. Lu is one of five winners in the final round of the Tech Challenge for Atrocity Prevention.
USAID and Humanity United launched the Tech Challenge for Atrocity Prevention in October 2012 as part of President Obama's strategy to stop or mitigate surges of mass violence. The competition challenged individuals around the world to create innovative approaches to solving this problem using new and current technologies.
"What's exciting about this challenge is the application of advanced analytics to a diverse set of data, to help us better understand where atrocities might occur next," Randy Newcomb, president and CEO of Humanity United, said in a press release.
In the final round, the Model Challenge (created in collaboration with the Harvard-NASA Tournament Lab, the NASA Center of Excellence for Collaborative Innovation, and TopCoder), participants were asked to create algorithmic models that could forecast when and where mass atrocities are likely to happen. The winning algorithms are expected to help human rights organizations and governments build tools for identifying at-risk regions.
[Harnessing technology to improve human rights isn't new for USAID. Read: USAID Rewards Atrocity-Prevention Mobile Apps]
Lu used geographic, sociopolitical, and historical violence factors to create his algorithm. His winning approach, which earned a $12,000 prize, was described this way on the Tech Challenge website: "For each five day period, this algorithm builds a decision tree using data from recent atrocity and social-political records. The algorithm then makes the prediction as the weighted linear combination of the recent decision tree predictions."
Second-place winner Julian Labeit of Germany received $6,000 for creating a model that combines simple statistical methods with associations detected in a set of sociological and regional data. Zhanyi of Singapore was awarded the $3,000 third prize for coming up with a way of making predictions by setting conditions for different situations and combining numerous models. Balázs Gõdény of Hungary came in fourth and won $2,000. His model uses several independent algorithms that make predictions based on statistics of past violence in a particular region or country. The fifth-place winner, Cyril Vincler of France, got $1,000 for using data from past atrocities to forecast violence using weighted sums of predicted variables for each region and country.
David Mace of the California Institute of Technology also received $1,000 for his suggestion to evaluate tensions between regions. Mace developed an algorithm that views the world as a "mosaic of harmful and neutral regions tenuously interacting with each other," according to the website.
Nearly 100 contributors submitted 618 models for the Model Challenge, which was one of five competitions. The others:
The Enablers Challenge solicited technology ideas to identify and dissuade intentional or unintentional third-party enablers of atrocities.

The Capture Challenge focused on technologies that allow for the documentation of evidence that may be used to deter violence or hold perpetrators accountable.

The Communicate Challenge was designed to improve secure communications with and between conflict-affected communities.

The Alert Challenge participants came up with affordable and scalable technologies to help nongovernment organizations and human rights activists gather information from hard-to-access areas.
Emerging software tools now make analytics feasible -- and cost-effective -- for most companies. Also in the Brave The Big Data Wave issue of InformationWeek: Have doubts about NoSQL consistency? Meet Kyle Kingsbury's Call Me Maybe project (free registration required).
Never Miss a Beat: Get a snapshot of the issues affecting the IT industry straight to your inbox.
You May Also Like
---