Value Stream Management: Fact or Fiction?
Value Stream Management: Fact or Fiction?
Value stream management is getting more attention outside of software development circles because digital transformation demands it.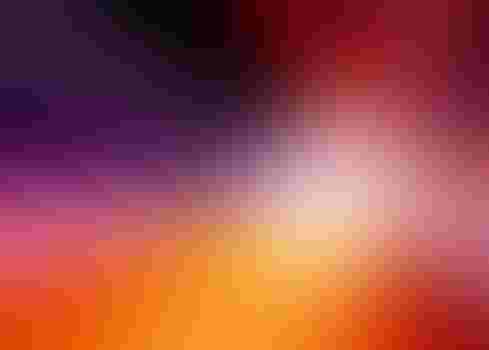 Image: estherpoon - stock.adobe.com
The tech industry is always chasing the newest buzz phrase, one of which is "value stream management". However, value stream management isn't just a buzz phrase. It's a practice that's enabling some companies to leapfrog others.
According to the DevOps Institute, "Value StreamManagement is a new strategic and operational approach to the data capture, analysis, planning, and implementation of effective change within the core cross‐functional or cross‐company processes required to achieve a truly lean enterprise."
Interestingly, it turns out that "lean" is the operative word because value stream management requires value stream mapping. According to GoLeanSixSigma.com, "Value Stream Mapping is a technique for identifying and eliminating waste from a process [that] visually maps the flow of steps, delay, and information required to deliver a product or service."
Practically speaking, value stream mapping and management bridge the gap between what an outcome organization wants to achieve and how that outcome is achieved. It also provides insight into what's working, what isn't and why.

Jeff Kavanaugh, The Live Enterprise
"Value stream management elevates DevOps and DevSecOps into a strategic process management role that complements strategy in a big way," said Jeff Kavanaugh, lead author of The Live Enterprise. "The pandemic showed that the companies that had invested in their supply chains and value stream management were able to pivot quickly because they have enough structure in place that they could change some parameters."
Parsing the term
"Value" is whatever the business wants to deliver which benefits the organization, its customers and/or employees. Arguably, software developers and IT have been trying to help the business meet its goals through computer-related technologies for decades. However, over time, it became obvious that waterfall processes were becoming too slow and inefficient to suit the accelerating pace of business. Thus, agile software development, DevOps, and CI/CD emerged with each enabling even faster software delivery cycles.
While software teams and IT have always attempted to provide business value by gathering requirements or creating user stories, there's been a lack of visibility and collaboration between the product owners who reside in the business and the people building those products. So, there was no continuous "stream," only tribes.
Value stream management enables organizations to extend agile concepts and an ethos of continuous improvement out to the business, both of which are essential in today's era of digital transformation. With digital transformation, the business and IT must work together as a single, cohesive unit.

Sanjay Srivastava, Genpact
"In the end, all that matters is results and results are a function of the right intersection of business priorities, technology capabilities and emerging technologies," said Sanjay Srivastava, chief digital officer at global professional services firm Genpact. "Value stream mapping allows you to [combine] those things so you can do it, replicate it, and scale it. But the underlying component is you've got to understand the domain of the problem set well and you have to be very conversant in the emerging technologies to find that intersection."
Finally, the "management" piece of value stream management requires data for decision-making because as management guru Peter Drucker once said, "If you can't measure every part of your business, you can't manage or grow it." However, to begin using data effectively, one must start with a hypothesis to prove or disprove.
"It's all about connecting folks together and making sure that we have a good set of metrics that enable us to measure and understand how effective the business decision is and how efficient we are on the delivery and operations side," said Jean Louis Vignaud, head of ValueOps at semiconductor and infrastructure software solutions provider Broadcom. "When you connect those business initiatives down to the work developers are doing, developers understand what they're doing and why they're doing it."

Jean Louis Vignaud, Broadcom
Enabling business agility
If 2020 taught businesses anything, it was the need for extreme organizational agility and resilience, both of which value stream management helps facilitate.
"Software is much more strategic to the organization as part of digital transformation. [As proof], you hear companies saying, 'We're not an airline, we're a software company," said Mitch Ashley, CEO and managing analyst at ASG. "If software is hugely important to the business, but how do we know what's happening? How do we know we're going to get what we think we're going to get?"
Value stream management allows the business and IT to understand what's happening as it's happening so course corrections can be made, as necessary. Meanwhile, data is being generated and collected that can help the organization continuously improve, whether it's able to understand causes and effects better or the cost and time it takes to build a widget.
"In a hyper-competitive world, you have to take more risks," said Ashley. "Now you can implement things like feature flags because of your ability to enable and disable [application features]. You can say in this market, we're going to go test a new capability or maybe we're going to test the same capability implemented in two or three different ways and measure the value that we're getting or not."

Mitch Ashley, ASG
In addition, the shared visibility enables more effective collaboration and shared understanding throughout the value chain.
"You want to track where you're adding value and hitting bottlenecks or issues throughout the process so you can have an open conversation about where we are today versus where we want to be tomorrow," said Mike Downard, director of operations at Silicon Mountain Technologies.
Support from the top levels of the organization is also important.
"[Value stream management] requires a lot of participation so if we didn't have that, I think it would have been much more difficult for us to achieve," said Downard. "People are at the center of any process."
Bottom line
Value stream management isn't a new concept, but digital transformation has made it essential for more types of businesses. As 2020 demonstrated, becoming digital is necessary for survival. The accelerated rate of change necessitates organizations to become extremely agile, and to do that, the business and IT must operate in sync. Value stream management helps.  
Follow up with these articles on IT strategy and innovation:
Weighing Doubts of Transformation in the Face of the Future
Digital Transformation: How Leaders Can Stand Out
Innovation Accelerates During the Pandemic   
Never Miss a Beat: Get a snapshot of the issues affecting the IT industry straight to your inbox.
You May Also Like
---