Digital Transformation: How Leaders Can Stand Out
Digital Transformation: How Leaders Can Stand Out
Here are three things leaders in digital transformation are doing to set themselves ahead of the competition in 2021 and beyond.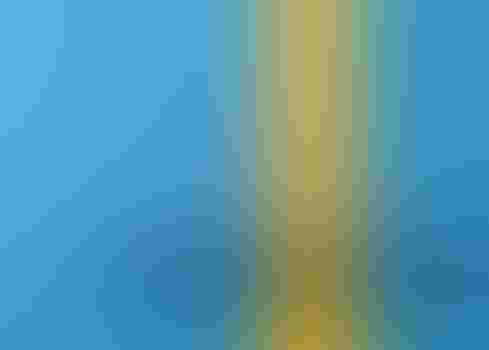 Image: ink drop - stock.adobe.com
For most enterprise-level organizations, 2020 was a stress test on their resiliency and agility in the wake of disruption. In fact, in a recent report from Harvard Business Review Analytic Services, 53% of executives said that improving business continuity and resiliency is now their primary business goal, an increase of 33% prior to COVID-19.
Those organizations that fared best amidst disruption were committed to digital transformation efforts that embraced dual-track strategies (top-down and bottom-up). The crucial factor here? CIOs who understand how to best introduce new technologies that streamline unproductive processes, freeing up employees to focus on the big picture, and allowing for increased, democratized innovation.
So how can digital transformation leaders further distinguish themselves? Here are three things leaders in digital transformation are doing to set themselves ahead of the competition in 2021 and beyond:
1. Create and empower a culture that is primed for change.
For leaders in digital transformation, it's important to walk the walk, not just talk the talk. CIOs should strive to engage directly with employees on the frontlines and empower them with technology that enables operational agility or the ability for companies to flex and adapt in real-time. IT leaders must invest in employees' skills and create an open and inclusive environment where people feel valued to truly foster long-term resiliency and workplace innovation.
Another study from Harvard Business Review Analytic Services found that one of the biggest barriers to achieving successful digital transformation is "an organizational culture that doesn't easily adapt to changing business conditions," beating out budget constraints and operations backlogs. When we think about digital transformation, CIOs regularly focus on securing enterprise adoption, but this is only one piece of the puzzle. Initiatives have to be embraced by employees at all levels, which can be achieved when CIOs and IT leaders promote (and live) an empowered culture of innovation that enables agility, improved data management and dynamic workflows across different workgroups. Further, cultivating a company culture that is empathetic and collaborative, and where employees feel valued, will go a long way in long-term digital transformation.
2. Embrace a digital-first mindset that prioritizes automation, data analytics and real-time customer demands.
Enterprise CIOs are contending with the impact of COVID-19 on their IT priorities and tech spending. In order to prioritize what is indispensable, there should be a strong focus on embracing technology that puts the bottom line first. There's a huge opportunity to streamline repetitive, time-consuming tasks across departments, from marketing to sales and customer service, freeing up time and shortening feedback loops.
Traditional digital transformation initiatives often overlook the edges of the business where employees are stuck relying on manual processes, spreadsheet solutions and outdated legacy systems for business workflows. Organizations have to be able to solve for changes quickly, whenever they may come up, from anywhere in the business. Having digital tools in place that allow for automation and enhanced processes are crucial not only for saving time and money, but also for providing real-time insights and opportunities to change to quickly adapt to meet customer demands, employees and overall disruption. 
3. Employ rapid-cycle innovation to achieve quick wins for the business AND longer-term, organization-wide transformation efforts.
The shortage of software developer talent is well-documented, and IT departments are overwhelmed without the support they desperately need. To help bogged-down IT departments, CIOs should put technologies directly into the hands of staff that allow for fast innovation, real-time insights and continuous improvement. After all, who is better positioned to tackle the problems facing your organization than those living and breathing process challenges daily?
So, how do you do this safely? For CIOs, security and governance remain top of mind. Putting guardrails in place allows business users to have some level of agency to solve their problems, while letting IT sleep better at night knowing everyone is acting securely. Guardrails coupled with digital tools that allow line of business users to solve their own problems will alleviate the burden and backlog IT departments contend with, while allowing for innovation and real-time adjustments. Embracing citizen development is a win-win across the organization. It alleviates the burden regularly placed on the IT department, allows quick wins across the organization, saves money and time overall, and empowers employees.
Businesses are changing faster than technology can support, and as these conditions continue to change, organizations have to prioritize and support a cross-functional way of working. A dual-track approach to digital transformation where operational agility and rapid-cycle innovation go hand in hand is no longer a nice-to-have, but a requirement for business and financial success in 2021 and beyond.

Deb Gildersleeve is CIO of Quick Base, which provides a business application development platform that helps businesses achieve operational agility, freeing enterprises to flex and evolve by safely connecting people, information and ideas everywhere.
Never Miss a Beat: Get a snapshot of the issues affecting the IT industry straight to your inbox.
You May Also Like
---