Wearable Tech Finds Its Style
Wearable Tech Finds Its Style
A new generation of wearable fitness devices is focused on style, for those who want it, and on convenience, as in built into shoes or earbuds.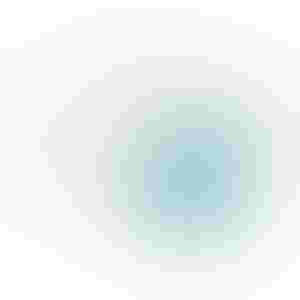 Wearables were one of the main features at this year's Consumer Electronics Show (CES). While many conformed to the traditional mold of plastic bracelets, there were some new options that could make them attractive even to those who prefer something more fashionable, versatile, or less encumbered. Now those in the market for wearables can select the sensors that fit their personal style choices.
Research from market research firm Mintel forecasts that this year's sale of wearables in the US will nearly double, increasing 186 percent over last year. Women make up more than half that market for fitness trackers. About 14 percent of women possess some form of fitness tracker as opposed to 10 percent of men.
That percentage could be even further boosted by the new wearables designed specifically for women in the form of pendants, rings, and bracelets that look like fashionable jewelry. That is the concept behind the fitness, calorie counters, and sleep tracking wearables from GlamFit Jewelry by Liberty that are priced at $100 to just over $300. I spoke with Lauren Hova, the marketing director for GlamFit about the design and application.
She explained that some women feel compelled to leave off their wearables at work because they tend not to coordinate with office attire. The way they are supposed to work is that if you have them on constantly, you are motivated to keep up your activity as much as possible. For example, Hova, says, it would encourage the wearer "to take the stairs rather than the elevator or escalator," particularly if she sees the numbers add up in calories burned based on the algorithm's results for the wearer's height weight, and age. Encasing the tracker in something that complements a woman's work outfits eliminates the need to either compromise on style or consistency of tracking.

On your feet What about tracking for an athlete who doesn't want to bother to wear anything extra? To fit that preference, Under Armour introduced smart sneakers that are capable of tracking all on their own in the form of the UA SpeedForm 2 Gemini Record Equipped. According to a press release, a sensing device in the shoe itself "tracks and stores data including time and date, duration, distance, and splits". It allows for "an untethered running experience," meaning no additional device is required, although it can also work in conjunction with a smartphone or smartwatch.
The direct read is not just a matter of convenience but accuracy, according to a Time article on the sneakers. It suggests that "it would be less prone to false readings due to movement." That accuracy is expected to last for about 450 miles of use. The sensors are not replaceable, though, likely the shoes would be worn down at that point, in any case.
The sneakers are to be available as of February 29 for $150 a pair. That's not bad, considering that the price tag is only $20 more than the standard version of the same shoe.

In your ears
Under Armour also offers fitness trackers to be worn in the ears as part of its Connected Fitness System. But the model for that form of wearable was actually the Dash, smart, wireless earphones first introduced as Kickstarter project by Bragi. It's billed a 3 in 1 product. It serves as a music player, "sports assistant," and a "smartphone companion." The second function is what makes it a fitness tracking wearable, and it's not just limited to counting steps. It also tracks swimming activity with a promise that it is waterproof up to one meter. Those who did not reserve a pair as Kickstarter backers can now order them for $299.
Never Miss a Beat: Get a snapshot of the issues affecting the IT industry straight to your inbox.
You May Also Like
---