Wearables At Work: Hello Big Brother?
Wearables At Work: Hello Big Brother?
Make sure the benefits of activity trackers and smart devices outweigh any Big Brother tactics.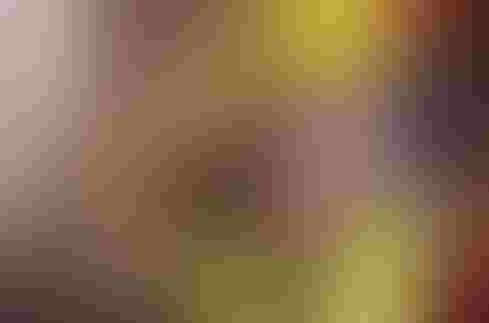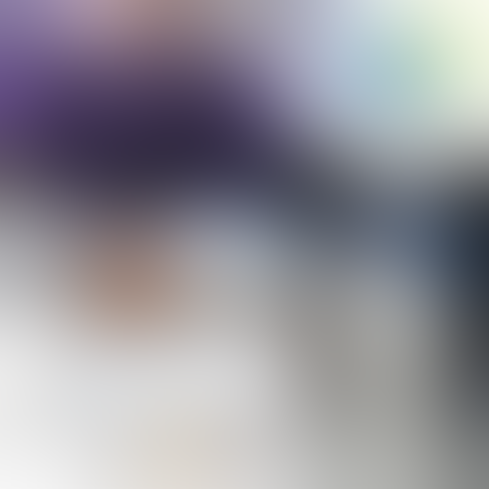 10 Wearables To Watch At CES 2014
10 Wearables To Watch At CES 2014 (Click image for larger view and slideshow.)
Today's wearable technology -- from health and fitness wristbands to smartwatches to smartglasses -- has not created a serious consumer boom yet. But the buzz and products are ramping up, as witnessed at the CES 2014 show.
The "quantified self" may not be for everybody, but it's easy to get excited about wearable devices for personal use. It's the future, folks.
But what about at work? Following CES, before you could say "Jawbone," pundits predicted that wearables will sweep into the workplace and change the way we do our jobs. This is where things get tricky.
[Have you considered all the data thieves could steal from wearables? Read Wearable Computing Equals New Security Risks.]
Activity tracking devices are already being used by retail and warehouse workers, and not without abuses. Last year, the British supermarket chain Tesco was accused of keeping oppressive tabs on employees by using armband activity trackers to grade how hard they were working. Wearables are sure to invigorate discussions about workplace surveillance laws.
Other wearable scenarios, like the adoption of Google Glass at, say, a giant warehouse, could benefit drivers and warehouse workers by freeing their hands while flashing navigation data. So far the buzz around Google Glass has been as a consumer wearable for playing games, getting directions, and taking photos. Despite compelling use cases in manufacturing and medicine, Google Glass is expensive and unproven as an enterprise device. But with more apps, Glass and wearables like it have serious potential as an ultra-lightweight, real-time data-gathering machine in the workplace, and that makes me a little nervous.
In your personal life, you make the choice to post and monitor your own data and activities. Google or Facebook may possess some of your personal data, but Google and Facebook aren't your employer.
Work is a different animal. Your data is being tracked by people who affect your livelihood. Worker performance metrics are already accessible through CRM and data analytics tools, as well as company apps running on your smartphone. But wearables could take real-time personal data collection to unnerving new heights.
Digital dog tags?
One unsettling example of potential overmonitoring is the idea of management gauging productivity by keeping tabs on where employees are in the office. In a recent InformationWeek column on the possible ways wearables will go to work, Forrester analyst JP Gownder cited smart ID badges that "track employees' locations within the office and use the data to determine levels of collaboration with peers."
In some professions, such as warehouse workers and travelling salespeople, physical movement from A to B can determine productivity. But movement doesn't always correlate to action and leadership. With all this technology on our screens, the most productive person in the building may never leave his or her seat. Even if it's your job to move around, what about the warehouse worker who is precise about determining how many trips around the building are really necessary? That efficiency would get neglected if you're rewarded for movement, rather than output.
Corporate management will tell you that smart ID badges offer an innovative way to determine whether the company needs to redesign office space to encourage collaboration. But there's no denying it: They'll be eyeballing where you're going and who's talking to you. Sure, people across departments probably should talk more, but monitoring that behavior with digital dog tags is insulting. Do you want to work for that the kind of company?
A better work experience
I admit these are worst-case scenarios, but activity tracking is happening in warehouses and delivery trucks -- sometimes to improve production and sometimes to exert control. With any tracking, employees must weigh "big brother" concerns against safety and efficiency benefits, and companies should be transparent about how data will be used.
UPS, for instance, uses a proprietary in-truck telematics system that tracks if its drivers wear their seatbelts, how fast they're going, and how often they back up (backing up is inefficient and a safety concern). The company communicates with drivers about what it's monitoring and how it will be used. The goal here, it seems, is to help drivers be better at their jobs.
Another positive note: Activity and nutrition data can be integrated with your health insurance company or corporate wellness program to help you understand your own health. FitLinxx takes the activity tracking features made popular by Fitbit devices and works with healthcare systems and doctors to distribute its Pebble activity tracker to employees. I know my doctor is one authority figure I don't mind having my data.
Depending on your profession, as software applications on wearables improve, you can expect them to generate more data on where you go and what you do. For people who happily check in on Foursquare and Facebook, this may not be alarming. But I can only hope your company will use wearables to improve the work experience, rather than tracking every move you make.
Engage with Oracle president Mark Hurd, NFL CIO Michelle McKenna-Doyle, General Motors CIO Randy Mott, Box founder Aaron Levie, UPMC CIO Dan Drawbaugh, GE Power CIO Jim Fowler, and other leaders of the Digital Business movement at the InformationWeek Conference and Elite 100 Awards Ceremony, to be held in conjunction with Interop in Las Vegas, March 31 to April 1, 2014. See the full agenda here.
Never Miss a Beat: Get a snapshot of the issues affecting the IT industry straight to your inbox.
You May Also Like
---