What CIOs and CTOs Can Learn From Smart Cities
What CIOs and CTOs Can Learn From Smart Cities
Municipal IT leaders manage a lot of complexity; improving government efficiency, protecting citizens, and making cities attractive places to work, live and visit.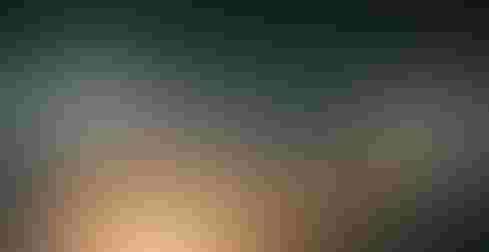 Image: Sergey Nivens - stock.adobe.com
Imagine being CIO or CTO of a large city: lots of departments and city leaders need your assistance, citizens are demanding faster and easier access to resources, uptime is crucial, and you're tasked with enabling higher levels of efficiency and better decision-making through emerging technology. Mistakes and outages don't just pose a financial or reputational risk; they might also cause fatality.
Like enterprise CIOs and CTOs in the business sector, city technology leaders are more focused on enabling efficiencies and achieving specific outcomes than adopting technology for technology's sake. Also, like enterprise CIOs and CTOs, the uniqueness of the organizations means their priorities differ.
In fact, some city CIOs and CTOs don't really like the term, "smart city" because it sounds more like a destination than a journey. Moreover, individual cities tend to be smart in different ways simply because their priorities differ.
Oakland is addressing the digital divide
City of Oakland CIO Andrew Peterson assumed his role two years ago with the goal of making a difference for the underserved. As an example, a person needing housing assistance needed to go to city hall and fill out an application just to get an appointment for another time. In many cases, those people have transportation challenges, financial challenges and childcare challenges.
"We thought it would be impactful to digitize some of these services in different modalities from a mobile phone to a tablet to a desktop to make the services more accessible," said Peterson.


Andrew Peterson, City of Oakland
Oakland isn't pursuing a smart city strategy presently per se. Instead, it's doing remedial things to get into a position where it can move forward technologically. The IT staff was reduced from 120 to 40 before Peterson was hired. Meanwhile, the city stopped spending money on systems. However, the situation is improving as Peterson's team demonstrates the viability of new alternatives.
In addition to digitizing housing assistance services, Peterson's team worked with the planning department to create a digital inbox for architects and developers. In addition, citizens can now file an anonymous complaint against the police department, including pictures and video. Moving forward, Oakland intends to explore the use IoT devices for edge analytics and to provide public WiFi.
"Kids in disadvantaged areas don't have 100-megabit broadband, so they're sitting in Starbucks or sitting outside somewhere they can get a signal, but what can we as a city do to chip away at that divide?" said Peterson. "We can use these same smart IoT devices to do some level of wireless broadband in these communities for free so the children can get their homework done."
Peterson is also thinking about the impact autonomous vehicles will bring about. Meanwhile, Oakland recently finished a master fiber plan and it's working on a small 5G project.
"We as a city need to think about how we can use technology to fulfill some of these lofty goals of race inequity and digital inclusion," said Peterson, "We can't do it by talking about it or throwing money and manual labor at it. We need to use technology to make these things happen."
To speed buy-in, he advocates showing people prototypes and getting quick wins.
"You need quick wins. When you come in from the outside and you're not in public service, you must prove yourself and quick wins help you do that," said Peterson. "Get a quick win, and another one and suddenly people believe you can do it. Then, they're coming to you."
Atlanta's smart city strategy prioritizes security
Atlanta has experienced a large urban population increase from visitors and businesses relocating to the area. Its goal is to improve the quality of life of its citizens by improving mobility and public safety as well as ensuring that what the city puts in place is sustainable.
"We want to put in services that they are equitable across the board," said Gary Brantley, CIO of the City of Atlanta. "We don't want these services to just benefit those who are affluent or middle class, we want the entire city to take advantage of the solutions we put in."

Gary Brantley
Like Oakland, Atlanta has been building out its fiber infrastructure. The city also has a lot of edge devices in place that enable edge analytics. The edge analytics will enable the city to improve living conditions, policing and security.
"As we continue to make our city smarter, we really want to make sure that it's secure," said Brantley. "We have 5G around the corner, so we really want to make sure that we're ready to deal with it."
Atlanta also has a smart corridor in place to improve traffic safety, environmental health and traffic congestion. Like Las Vegas, the IoT devices enable traffic signals to adapt to dynamically and bidirectional communication between cars and infrastructure has been enabled. Brantley said Atlanta has "dabbled" with autonomous vehicles.
Meanwhile, Atlanta has moved everything relating to finance and HR to Oracle Cloud. It has done similar things with Microsoft Azure.
"People think the cloud is safe, but there are a lot of integration points you have to be aware of," said Brantley. "Every initiative you put in place has to have a security strategy around it."
He also said oversight and governance are critical.
Las Vegas is attracting tech with tech
Las Vegas is well-known for entertainment, although it's rapidly becoming a hot spot for tech-savvy workers and technology companies seeking to relocate.
"We're trying to provide a higher level of service, which requires connection, so we need the right systems in place to provide better information to citizens, businesses and city leaders," said Michael Sherwood, director of IT, City of Las Vegas. "[We're also providing] our public safety personnel with situation awareness, where it is and what's happening, while they're responding to an incident."

Michael Sherwood
In addition, Las Vegas is working closely with NTT on edge analytics. One of the most successful products has been wrong way driver detection since an accident is the only other indicator of a problem with signage or traffic design.
"One of the hard things is determining the problems you may not know about. One of those things is one-way streets," said Sherwood. "We've been working with NTT to count the number of drivers, and based on historic data and analytics we can start predicting when we might have a wrong way driver. We're able to count the number of vehicles to determine whether we need to invest more in signage. change the road layout, [or otherwise] solve the problem."
Las Vegas is also using video analytics to improve traffic flow through dynamic signal timing. It's also counting pedestrian traffic and monitoring environmental factors, all for the purpose of better decision-making.
From November 2017 to November 2018, Las Vegas conducted an autonomous shuttle pilot that transported 40,000 riders. In the future, several autonomous vehicles will be running in the downtown area. Meanwhile, Sherwood's team worked to ensure bidirectional communication capabilities between traffic signals and vehicles.
"We have a variety of projects we're working on that focus on six key areas: public safety, education for workforce development and to help our population prepare for the future, economic development, health and wellness, social aspirations to try to close the digital divide, and mobility which focuses on how we move people around the city more efficiently."
Las Vegas also has an Innovation District where startups and established companies can see how their products work in a real environment while Las Vegas contemplates how the technology could benefit the city.
Sherwood's advice to CIOs and CTOs is to start with small pilots.
"As a CIO you have to educate your workforce and your community about how your technology works and what the benefits are. A pilot gives you those opportunities," he said. "It's key to learn through actual deployment versus doing a large RFP for a large system and finding out after the fact it may not meet the need. A pilot gives you the opportunity to test, work with your staff, educate your staff, then you can do a larger RFP and do a larger deployment with some knowledge that you'll be successful."
He also underscored the need for security and data privacy.
Mastercard is advancing smart cities
All sorts of organizations are enabling smart cities. However, Mastercard's City Possible is of note. It's a global initiative that connects city CIOs and CTOs so they can collaborate, learn from each other, identify common challenges and accelerate progress by collectively solving problems. Overseeing the effort is Miguel Gamino, head of Global Cities at Mastercard and former New York City CTO, San Francisco CIO, and El Paso CIO.
"Every mayor I've talked to is trying to do the same thing. They may be taking different routes based on the needs of their jurisdictions, but they're trying to make their cities better, safer, stronger and ultimately serve the residents and visitors better," said Gamino. "If we help mayors accomplish that goal, people will have better jobs and make more money and spend more money and are more likely to participate in the electronic economy."

Miguel Gamino
The City Possible initiative also includes academics, non-governmental organizations (NGOs) and businesses that help the participating cities build solutions that aren't available off-the shelf.
"Over the last few years, you've seen a dramatic shift to paying attention to the person the city is trying to serve," said Gamino. "The technology is seen less and less as the destination [because] the true goal is to enable better life experiences and better service delivery to the people who live in or visit a city."
His advice to CIOs and CTOs is: Don't call what you're doing user-centered design. Think about who you're trying to serve and what their experiences are, then let the technology work for the people.
Never Miss a Beat: Get a snapshot of the issues affecting the IT industry straight to your inbox.
You May Also Like
---