What Makes A Great IT Candidate?
What Makes A Great IT Candidate?
For an IT job candidate, being qualified is just the beginning. Here are six traits IT hiring managers look for the most.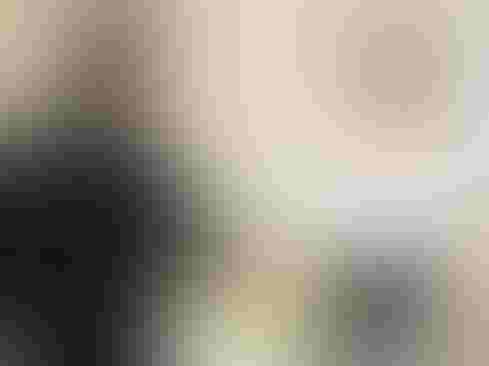 Most of IT candidates that make it to an interview are quite qualified, but the one who ultimately gets the job offer must be more than qualified. He or she will have to prove they go beyond expectations and have the right stuff to be an asset to the company.
Every day I speak with IT hiring managers in a variety of industries, and regardless of the type of IT role or project, there are six traits that hiring managers routinely say make a great candidate.
Extremely coachable and adaptable
Often a candidate's education and skillsets are just not enough. Because IT is an ever-changing environment, it's more important that candidates be coachable and adaptable. These traits are at the top of an employer's "must have" list and are equal to a candidate's ability to fit into the company's vision and culture.
[Hear from CIOs, CTOs, and recruiters on what it takes to stand out during an IT job search. Read 9 IT Job Hunt Tips For Beginners.]
New hires who are coachable and adaptable are open to change, appreciate fresh perspectives, keep challenging themselves, have higher motivation, and take action to move themselves and the business forward.
Willing to go beyond job description
Most IT departments feel that candidates who demonstrate that they're willing to go above and beyond are a rare find. The ones who are willing to do whatever it takes to get the job done always stand out. One way to determine whether a candidate is willing to give it his or her all, plus more, is to look at past behavior on a previous job and contact references.
Also, when interviewing IT candidates, ask them to describe a time when they went over and above to achieve success on a project. Ask what they did in their last job that was new and put into practice by the supervisor. These types of questions are part of behavioral-based interviewing, a great way to determine behavior patterns and success in a particular job.
High emotional intelligence 
It once was thought that a college degree was the best measure of potential and a predictor of a candidate's success. Now emotional intelligence (EI), often associated with soft skills, is seen as an important factor in professional success. EI is the ability to monitor one's own and other people's emotions and use this information to guide thinking and behavior.
With high EI, a candidate is more likely to learn quickly on the job, be competent, work effectively in a team setting, have problem-solving skills, negotiate effectively, and demonstrate leadership potential. More companies are putting employees through critical thinking and personality assessments to gauge EI.
Hybrid employee
The hybrid employee is a generalist and a specialist all in one. A generalist tends to be someone who knows quite a few technologies but only at an average level. A specialist knows only one or two but at an expert level. A hybrid knows about a great many things at an advanced level and can adapt to any type of project. With a hybrid employee, you're basically getting two people in one.
Passionate about profession
Passionate people genuinely care about the company, team, and project. They don't allow themselves to get bogged down by difficult personalities or office politics. Passionate people dig in for the long haul, even when it's incredibly challenging. They strive for continuous improvement and innovation and are up on the latest IT trends through research, training, and participation in industry associations and conferences.
Entrepreneurial spirit
Today's younger candidates are driven by an entrepreneurial spirit that we've rarely seen before. Employers consider it a type of mindset, attitude, and approach to thinking that brings about change. It's about seeing the big picture and taking ownership and pride in projects.
Once on the job, candidates with an entrepreneurial spirit tend to be self-motivated. In fact, just recently one of my clients told me that he's looking for people who don't have to be micromanaged. His day is filled with juggling budgets, resources, and new projects. Therefore, he needs people who can work independently as well as on a team, handle multiple tasks with confidence, and thrive in a fluid IT environment. I assured him that candidates like that really do exist.  
Apply now for the 2015 InformationWeek Elite 100, which recognizes the most innovative users of technology to advance a company's business goals. Winners will be recognized at the InformationWeek Conference, April 27-28, 2015, at the Mandalay Bay in Las Vegas. Application period ends Jan. 9, 2015.
Never Miss a Beat: Get a snapshot of the issues affecting the IT industry straight to your inbox.
You May Also Like
---