What's Your CIO Legacy?
What's Your CIO Legacy?
Box CIO Ben Haines compares his experiences at two very different companies to explore the notion of a CIO legacy.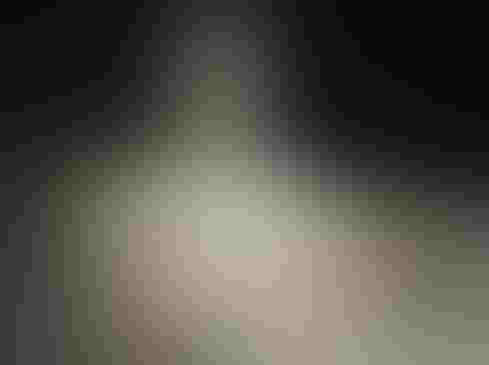 (Source: Wikipedia Commons)
working, how are they working, what is going to be most effective for them?
Some IT people can make the jump. Some just need to be replaced. If they want to be technologists, most likely they are best suited to work for a big data center provider. Luckily, at Pabst we had a great team, and while it took some coaching, the team was the best part of the legacy I left.
These days I look for people from the business who love technology; some of my best hires have been that exact profile.
You left a cloud-centric legacy behind at Pabst. What legacy did you inherit at Box?
The legacy I inherited at Box was one of best-of-breed cloud applications implemented at incredible speed. Box builds for the cloud and runs in the cloud. I don't have to worry about archaic enterprise software and infrastructure. It's a bit surreal to not have discussions about what release of ERP are we on or how many years we have to go on our SAN.
But doesn't a cloud-centric model have its own issues?
It brings its own unique set of challenges. One is a faster pace. Applications that took years to deploy are condensed into months and sometimes days. IT is not always conditioned to move at that pace.
And when you move at this speed, some things can get left behind. You have to make sure you don't throw out some traditional disciplines, such as planning, to ensure success.
IT also has a different focus. You still need to look at the networking aspect of the infrastructure, but there's no hardware procurement, racking and stacking, or base software installs and patching.
Instead we look immediately at business process, data integration, and the end user experience. This means that the IT team now needs to be staffed by business analysts, developers, and project managers.
There's also an issue with natural silos within the business. A data integration layer and information architecture is the single most important thing to think about to ensure data consistency across your solutions.
As a quick example, you have to ensure that a customer ID is the same across your CRM, service desk, and accounting systems. Although this doesn't sound like anything new, the main difference is that the speed of adoption highlights these issues years earlier than in a traditional enterprise software deployment.
It's also important that you classify your applications so you know where to focus your resources, particularly if they are limited. One simple approach is to look at systems of record versus systems of engagement.
Systems of record do not change frequently or easily and are tied to core processes like paying your vendors and staff or producing an invoice for your customers. Systems of engagement can have a short shelf life and can be a lot more departmentally focused. This approach allows for management to better establish a cross-functional team to address the data consistency across the systems of record.
There is a lot to do, but starting higher up the stack with the actual business issues, rather than the infrastructure issues, is an amazing place to be.
What advice do you have for IT leaders who might be considering their own legacies?
As an IT leader, it's important to think about the legacy you're building. If you're starting a new role, look at what you've inherited and move from there. If you've been in the role for a period of time, ask yourself whether IT is really adding value or just providing commodity services. If you could start from scratch, would you do it the same way again?
One of the most important things we can do as business leaders is align IT with the mission and direction of the company in order to deliver impactful value. People always come first, then process, and then the technology. A good question to ask yourself is "Will your own legacy support the vision of the company after you've moved on?"
Register now for Interop New York. Interact with peers, see new products and technology on the Expo floor, and dive into hands-on workshops and educational sessions taught by independent experts. Register with Discount Code BPIWSEP for $200 off the current price of Total Access, Conference, and 2-Day Workshop Passes. Or register for a free Expo Pass.
Never Miss a Beat: Get a snapshot of the issues affecting the IT industry straight to your inbox.
You May Also Like
---