What Tech Mega Hubs Will Do to East Coast Cities
What Tech Mega Hubs Will Do to East Coast Cities
East Coast expansions by Amazon and Google bring promises of jobs, but also the possibility of housing and transportation crunches, and increased competition for tech talent.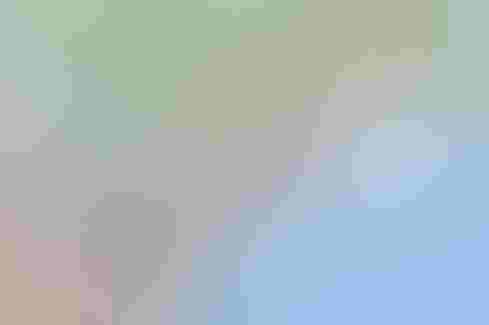 Image: Mark Huls - stock.adobe.com
Amazon recently announced, in a surprise move, that it will split its second headquarters between two east coast locations — Long Island City in New York, and Arlington, Virginia. Between the two HQ2 locations, the company plans to invest about $5 billion and hire about 50,000 workers.
Amazon isn't the only tech company hiring on the east coast. Google recently announced plans to add 12,000 workers in New York City — bringing its total there to around 20,000 — and buy or lease a 1.3-million-square-foot office building.
With additions and expansions like these, the East is starting to look more like the West with its tech hubs in places like Silicon Valley and San Francisco. The US tech industry is proliferating. How will this growth impact the east coast cities where it's centered?
New jobs coming in
A primary reason that Amazon chose the cities it did was the large pool of tech workers each area had. The arrival of tech hubs in northeast cities undoubtedly will mean an influx of high-paying tech jobs. When Amazon builds its new headquarters, opportunities will increase substantially.
Companies like Amazon and Google are some of the biggest providers of jobs in fields such as machine learning. Over the past year, about one-fifth of software engineer job postings from Amazon and Google asked for skills in machine learning. In the US as a whole, only three percent do so.
These kinds of jobs tend to be high-paying. The typical salary in New York City for an artificial intelligence job is $159,998, according to Dice's database. For cloud-related jobs, it's $149,805. Only about half of the 50,000 new jobs Amazon's HQ2 will bring will be in tech though. The other 50% will be in support positions such as accounting, marketing, human resources and custodial. The salaries for many of these positions are expected to pay above the median for the areas where the headquarters will be located.
Amazon said during a recent announcement that the average annual salary at its two new locations would be $150,000. Last year, the company's median pay was $28,446, including part-time and seasonal employees. Earlier this year, Amazon increased its minimum wage to $15 an hour but cut incentive pay and stock awards for hourly warehouse and customer service workers at the same time.
While the transformation of east coast cities into tech hubs will bring new opportunities, it could also be frustrating for smaller companies already in these areas, as it may increase wages across the industry and cause them to lose employees to the tech giants. However, recruiters in the would-be tech hubs have noted that it's not just big companies coming in that can have an impact on the employment landscape of an area:
"It's not only Google and Amazon that will impact the hiring climate in NYC's tech community," says Jovena Whatmoor, founder and CEO of Clutch Talent, a tech recruitment agency focused exclusively on New York City job opportunities. "We work with several late-stage startups and companies that recently IPO'ed. Nearly every tech [organization] we work with has higher hiring targets for next year than they did this year. And, these companies are all competing with the tech giants like Amazon for the same talent."
She adds, "The increased demand for candidates with strong experience in tech is going to continue to drive up compensation."
Impact on housing
As the highly publicized search for a new Amazon headquarters location picked up, one of the major concerns discussed was how the contending cities would be able to accommodate the surge in housing demand. Amazon wanted a city that would be able to expand quickly, and residents worried that their housing costs would shoot through the roof.
In Seattle, where Amazon's first headquarters is located, homes prices increased by approximately 73 percent while rent jumped 31% over the last five years, according to data from Zillow, the popular online marketplace for real estate. While Amazon isn't the only large employer in the Seattle area, real estate experts believe the company has had a significant impact on the housing market.
Zillow chief economist Aaron Terrazas, however, said recently that housing prices in New York and Arlington might not increase at the same clip. He noted that, historically, these areas have been able to expand quickly. They also have well-developed public transit and air travel infrastructure and large labor markets.
Even though they might not surge as quickly or dramatically as they have in Seattle, housing and rental prices will certainly rise. Real estate developers were already preparing for the growth before Amazon made its final decision. Both Arlington and Long Island City will need to invest in housing to accommodate the influx of workers HQ2 will bring.
Impact on transportation
Another concern that Amazon, city governments, and residents have all brought up is transportation. These large metropolitan areas already have crowded subway systems. Although public transit systems in these areas are well-developed, they'll likely need to invest in repairs and upgrades to prepare for the commuters heading to their new tech jobs.
According to statistics from the American Community Survey, 34.2 percent of commuters in D.C. don't rely on driving, compared to 49.8 percent of New Yorkers.
Both areas that will be home to HQ2 have pledged investments to improve transportation. Virginia will spend up to $195 million on transport projects that include adding new entrances for two Metro stations, improving the U.S. Route 1 corridor and building a pedestrian bridge that connects the neighborhood where the headquarters will be to Ronald Reagan Washington National Airport. The cities of Arlington and Alexandria are investing a further $570 million.
New York is currently working on projects to improve LaGuardia and John F. Kennedy International Airports, add a connection to the new Penn Station and incorporate ferry service to connect the Long Island City area to Manhattan. New York City has also committed $2.4 billion to infrastructure in Long Island City.
Promises to east coast cities
Amazon has made some promises to the cities it's heading to as well. The company will host an incubator for tech startups at its NYC location and donate land to be used for a new grade school near its campus.
Amazon itself got quite a few incentives too. In its efforts to win the bid for the headquarters, New York offered around $1.5 billion in direct incentives, partially contingent on job creation. These incentives include a $1.2 billion refundable tax credit and a $325 million grant. Virginia has promised $573 million in direct incentives, which includes a $550 million grant.
The influx of tech companies like Amazon and Google to east coast cities will certainly bring jobs, including many high-paying tech positions. It will also bring increases in demand for housing and transportation. Cities are preparing for the surges in demand, but it remains to be seen how these transformations will play out.
Never Miss a Beat: Get a snapshot of the issues affecting the IT industry straight to your inbox.
You May Also Like
---