What the Evolving Icebox Says About the Role for IT
What the Evolving Icebox Says About the Role for IT
IT is no longer just about keeping the lights on. These days organizations are relying on IT to help deliver a competitive edge through digitization.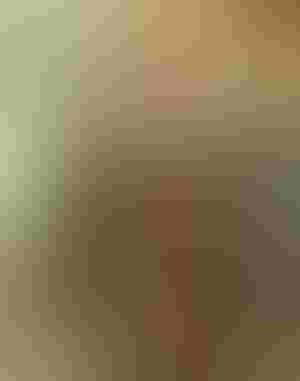 The latest device from Samsung profiles like most smartphones on the market: It's touchscreen-controlled, has voice recognition and machine learning capability, apps that allow users to connect to and control other devices remotely, along with a camera, a premium speaker for music playback, even a friendly virtual personal assistant named Bixby.
This "device," though, stands six feet tall, weighs 363.8 lbs. — when empty — and lives in your kitchen, not your pocket or purse. It's called the Family Hub, a cloud-connected, WiFi-enabled refrigerator that Samsung envisions not just as a place to store groceries, but as a household's digital command center. On one of its French doors is a touchscreen through which users, enabled by an app called SmartThings, can control other connected devices and appliances (lights, thermostat, etc.), synch calendars, share photos, and stream music. Behind those doors, sensors and cameras monitor what's been eaten and when perishables are heading toward their expiration date. Through voice recognition, users can tell the fridge what to put on a shopping list and order groceries from retailers connected to the Family Hub network. The fridge, meanwhile, can suggest grocery items to purchase based on individual food preferences, and push special offers.
As much as this is a story about the evolution of the icebox, it also provides a revealing window into the expanding job description, and increasing strategic relevance, of IT, as a catalyst for reinventing products and re-imagining business models. Bringing to life a manufacturer's vision for creating an entire digital ecosystem around a refrigerator takes a huge amount of back-end digital infrastructure development work and extensive engagement from IT.
For Samsung, the Family Hub isn't just a new product, it's a new way of competing outside the pure manufacturing space. To bring a new business model to life, and to reposition itself as more than a manufacturer in the eyes of its customers, the first order of business for Samsung and its IT strategists was to put in place the digital foundation and intelligent applications necessary to take the fridge-as-ecosystem idea from concept to market.  The starting point for an undertaking such as this is a platform capable of processing, analyzing and learning from massive amounts of data, quickly, one that integrates across the enterprise and that seamlessly connects manufacturer, end user, suppliers and other members of a digital B2B2C ecosystem in a cloud environment.
From there, it's a matter of building out and shaping the day-to-day business "experience" the ecosystem will deliver, not just to the end consumer, but to others that are part of that ecosystem. Here's where IT can turn to intelligent applications, powered by technologies such as machine learning, artificial intelligence, and the Internet of Things, to create a seamless, end-to-end experience.
A lot to ask of IT, you say? Well, if it's not too much to ask a refrigerator to control the temperature of a home, stream music or alert us when the milk is about to go sour, then perhaps it's also fair to expect IT to step out of its silo and play a lead role in a manufacturer's effort to develop new revenue streams, disrupt with new product and service bundles, and meet customer expectations by becoming not just a maker of products but a provider of solutions.
No longer is the IT job description mostly about keeping the lights on — maintaining and upgrading systems, managing uptime, troubleshooting. These days organizations are relying on IT to help deliver a competitive edge through digitization. To fulfill that responsibility, IT departments are being asked to:
• Optimize existing processes (such as through automation)
• Extend their organization's business processes to capture new sources of value
• Transform business models and the value chain by equipping organizations with tools to explore new channels and revenue models
Today we're seeing more IT professionals take on the dual role of technologist and business strategist. Organizations are embedding them in other parts of the business, like supply chain management, so they can inject value into core revenue-generating parts of the organization. As always, organizations are turning to their technologists to recommend an appropriate mix of technologies.
Even in that familiar role, they're being asked to facilitate, and participate in, dialogue and design thinking with other parts of the business, and to identify the technologies in which to invest, based on how those technologies align with the strategic priorities and risk appetite of the business. Does the manufacturer strive to be the most efficient in its class? Or does it have broader aspirations to package its products as part of a solution that brings it, and other members of the ecosystem, closer to the consumer?
With an edict to optimize, extend and transform, the IT department then must turn to digital solutions that eliminate data silos and integrate data across multiple areas of the business. But that's not all. It's also vital that they identify tools to enable a business to leverage all the data as a strategic asset. A combination of machine learning, IoT and predictive analytics could give a refrigerator manufacturer the means to collect and analyze data from all its smart fridges, data it then can use to streamline its predictive maintenance program, to adjust its manufacturing processes to fix a persistent part breakage issue and even to alert the cooks in a household that they're shy of the cheese they need for tacos next Tuesday. Likewise, retailers within the ecosystem could, with cloud connectivity, an IoT-enabled dashboard and machine learning, track thousands of fridges in real time to gain additional supply chain visibility and get to know their customers better.
The icebox, and the IT department, have indeed come a long way.
Pradeep Amladi is vice president and global marketing head for the manufacturing, energy and natural resources industries at SAP.
Never Miss a Beat: Get a snapshot of the issues affecting the IT industry straight to your inbox.
You May Also Like
---