What the Last 10 Years Have Taught Us About Millennials
What the Last 10 Years Have Taught Us About Millennials
Yes, the millennial generation is different, but no more so than the generations that went before it.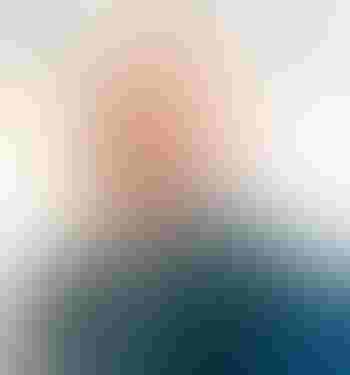 More on Leadership
Live at Interop ITX
I'm often asked by my peers, "Are millennials really different than other generations?" Having managed and worked alongside associates from various generations, I can say without a doubt millennials are different, but no more so than Gen Xers were to Boomers and so on. Hopefully, by now, the nonsensical stereotypes many business professionals have of millennials have been debunked. Rather than detail the stereotypes or explain generational differences, I'd like to share what we have learned managing a large millennial workforce within the tech industry.  
Nine years ago, Evolve IP was just getting started. Today, we are a leading cloud services company with more than 230 associates across the United States. Over 60 percent of our IT team and technologists -- including help desk technicians, product managers, software developers, and network and security engineers -- are millennials. They provide us with a heightened sense of passion, energy and enthusiasm that moves our business forward. Their abilities and results drive our commitment to attracting and retaining young talent and to do so we adhere to several principles based on a decade of experience:
Focus on Core Values: Since its inception, Evolve IP has been focused on defining and shaping our culture. We treat culture as strategy.  We've replaced common descriptors such as "employees" and "departments" with "associates" and "functional areas." We've found that an associate working in a functional area views himself of herself as a more important part of the company's purpose. We detailed our core values, shared them with associates, and revisited and refined them based on our evolving mission. Core values range from being passionate, collaborative, transparent and empathetic to focusing on being customer and performance centric.  Commitment to core values resonates with millennials, many of whom want a purpose rather than a job. Association with a purpose can fuel day-to-day motivation, activity and performance.
[Are you wondering how to drive innovation in your organization? Try making it a team sport.]
Further, among our core values is that of being community-focused. Supporting our local communities, volunteering our time and raising money for charities is very important. Community commitment resonates very well with our millennial workforce. In fact, of the 5,300 volunteer hours Evolve IP has committed since 2007, many were volunteered by our younger associates. Evolve IP has also raised and/or donated $4.5 million dollars to community causes. 
Create a Culture of Collaboration and Teamwork: Generally speaking, the millennial generation values group work, as it can be more fun and social. At Evolve IP, we've found that it can also be productive and rewarding. We've organized our offices to be open and formatted for group communication. We support cross-office collaboration with the use of technology to facilitate conversations. We also stressed the importance of interdependent collaboration and encourage organic, autonomous, cross team building events and activities.
Present Development Opportunities and Implement Thoughtful Training: Associate growth and development is very important to Evolve IP as a company because we understand how important it is to our associates. Many millennials thrive on continuous growth opportunities, which could take many forms: learning a new technology, getting a technical certification or getting the nod to lead a project or of course opportunities to advance. An optimal work environment encourages continuous learning (even through mistakes), willingness to take risks and leaving one's comfort zone to grow.
Training is another important element of associate growth. Providing the proper amount of time for training and rewarding results is imperative. Whether an associate is part of the IT group, the marketing team or another functional area, thoughtful training is key.
Recognize Achievement: With development comes success that should be recognized. A sense of achievement is among the biggest motivators in the workforce. Defining and measuring goals, communicating progress and sharing results are the critical elements of recognizing achievement. No, this is not a practice in "giving everyone a trophy." Instead, it is about defining, recognizing and celebrating success. We often have fun celebrating peer engagements, new home purchases, work anniversaries and so on. Non-professional recognitions help us build and maintain relationships with all associates.
Encourage Frequent and Transparent Communication: We foster an environment of sharing goals and progress (good and bad) against those goals, soliciting feedback on progress and course correction. Open communication against goals happens company-wide as well as within functional areas and among individuals. We've never relied on the archaic practice of an annual review. If you wait a year to give a millennial associate formal feedback, I guarantee you've already lost them to another company or purpose. Instead, we promote quarterly one-on-one meetings to engage in an intelligent discussion on performance, initiatives, bi-directional objectives and optimal next steps. We stress that when the company does well because of individual and group performance, we have the ability to reinvest back into the workforce.
Be Someone You'd Want to Work With: As managers we must try to be empathetic, approachable and even fun. Nationwide unemployment is at its lowest in a decade. Quality talent is hard to find and even harder to find and retain in the tech industry. Managers that take themselves too seriously, aren't approachable and don't foster achievement, growth and development will be at a significant disadvantage. We take this last point so seriously that we consistently reinforce the importance of Emotional Intelligence in our workplace, particularly with managers. 
Millennials are now the American workforce's largest generation. They are quickly moving into management roles, which is an accomplishment to recognize. As a Gen Xer myself, my millennial colleagues have taught me to create a work environment that focuses on setting goals, driving sense of achievement and continuous growth and development and having a higher purpose. We still make mistakes and learn from those mistakes by being transparent, approachable and having some fun in the process.
Guy Fardone serves as the president and chief operating officer of Evolve IP and is responsible for the day-to-day leadership and general management of the company. He has helped establish Evolve IP as a respected, award-winning cloud communications provider. Under his management, Evolve IP consistently achieves year-over-year growth, expanding its customer base by 100 percent or more each year.
Never Miss a Beat: Get a snapshot of the issues affecting the IT industry straight to your inbox.
You May Also Like
---